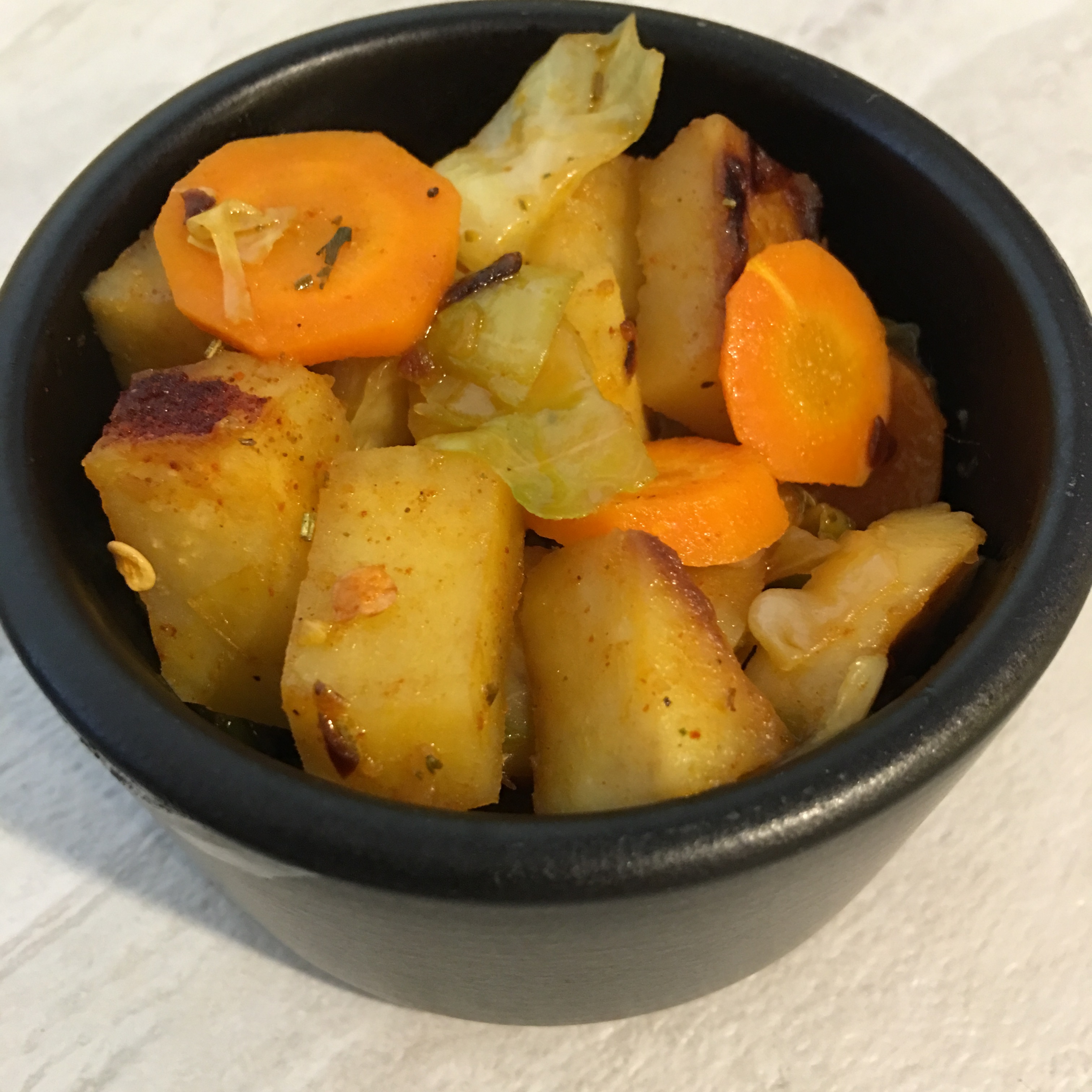 I'm very excited to share this recipe with you today. I felt that it really took me out of my comfort zone, and it turned out really well. I was able to eat a small amount of it as well, which was a lovely surprise. The kids liked the dish for the most part, except for the spice. The Papa felt it was something nice and different, which was a good thing. The spice in this recipe could easily be left out, and you would still have a mouth-watering dish.
Allergy Status: Gluten Free, Dairy Free, Egg Free, Soy Free, Wheat Free, Nut Free, Peanut Free, Corn Free, Yeast Free, Paleo, AIP Compatible, Vegan
For AIP: Omit Paprika and Crushed Peppers
Ingredients:
24 ounces Organic Cabbage, cubed
2 large Organic Yams or Japanese Sweet Potato (ours were 38 ounces), small cubes
1 bunch Organic Carrots (ours were 9.5 ounces), sliced thin
8 TBSP Organic Extra Virgin Olive Oil
2 tsp Sea Salt
3 TBSP Organic Maple Butter
1.5 tsp Organic Smoked Paprika
2 tsp Braggs Organic Herbs & Spices (or your favorite seasoning bend)
1/8 tsp Organic Crushed Peppers
Once all of your vegetables have been prepped, heat 6 of the 8 Tablespoons of oil on high heat (425) in a large non-stick pan. Once the oil has heated, add your potatoes, and stir regularly to avoid burning. After 8 minutes, add the last of the oil, carrots, and cabbage. Mix everything together well. Allow the mix to cook for another 4 – 5 minutes, and add ni your maple and seasonings during this time. Once the time is up, transfer the mix to a large baking tray (no parchment). You may need to mix it a bit more once you've got it all on a large tray. Bake at 400 for 22 minutes. Serve and enjoy!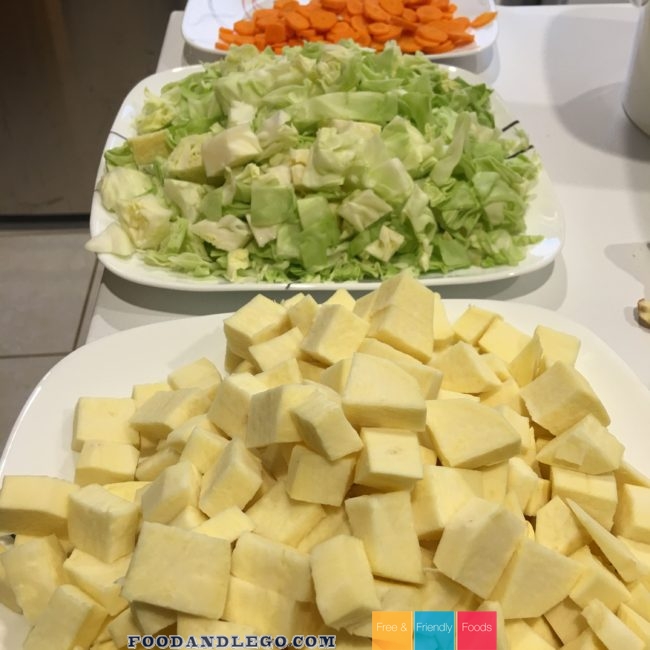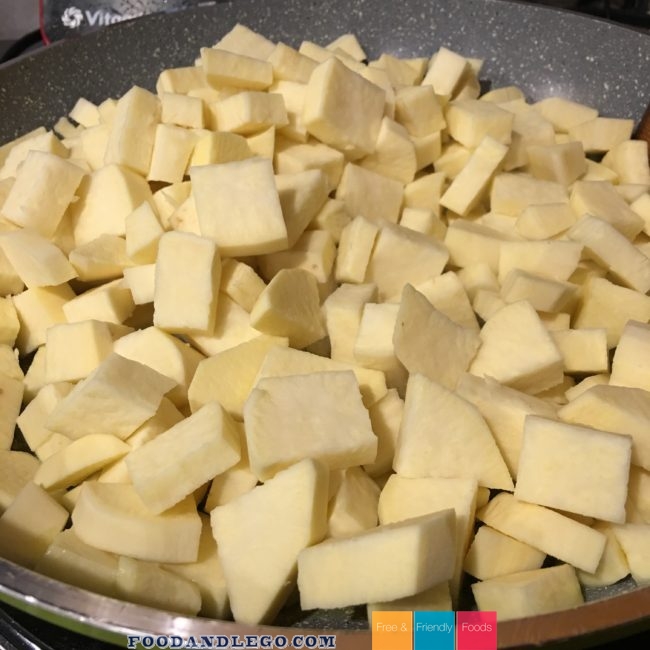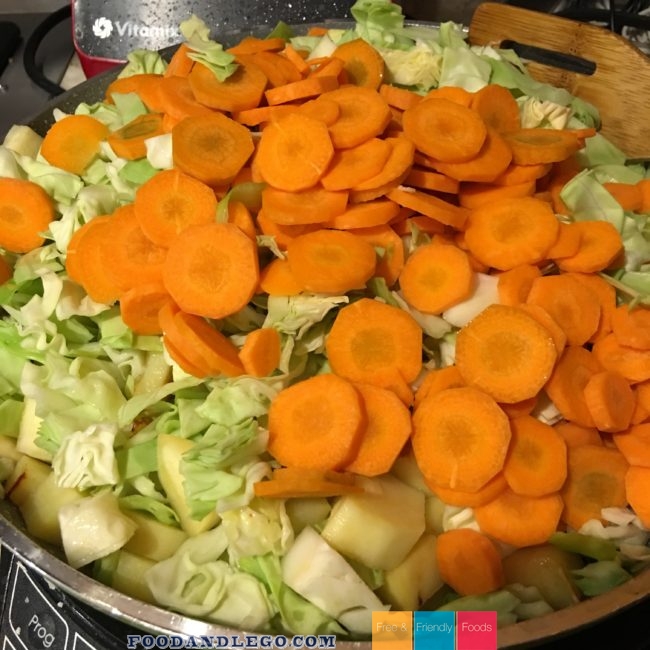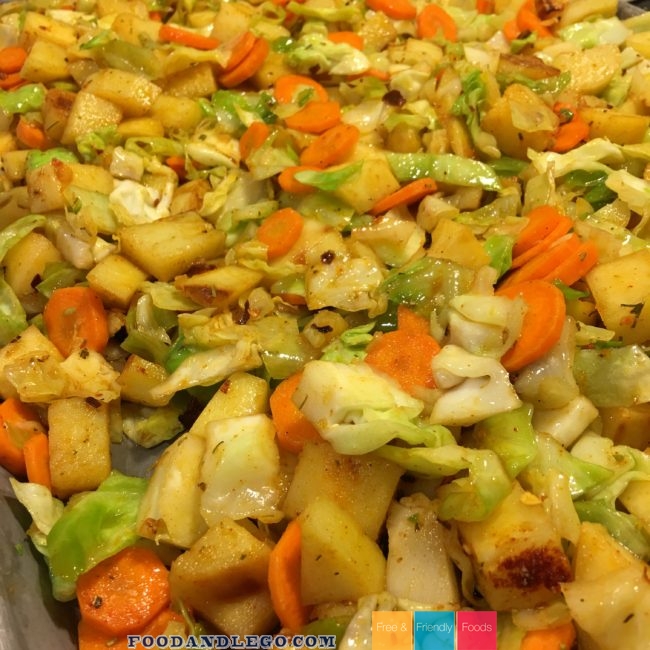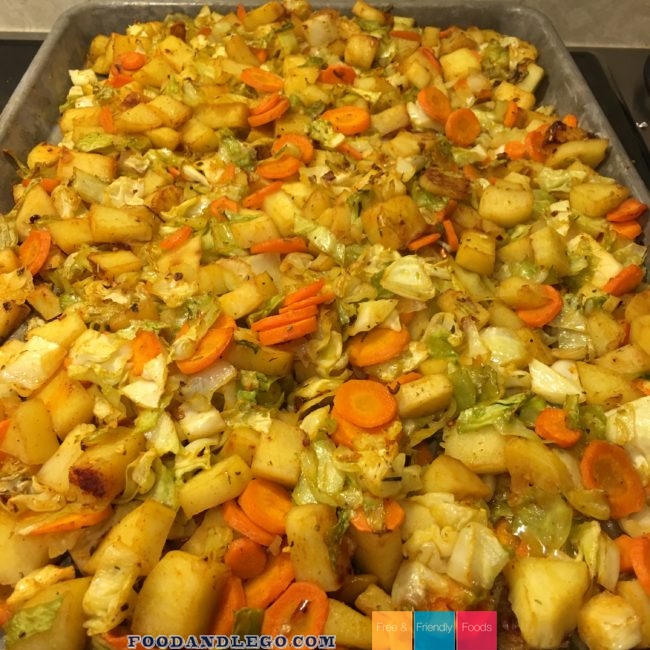 Our Corn Free Cookbook (also Gluten Free and Top 8 Allergy Free) Is packed with recipes and resources to help you thrive when living with a corn allergy, and/or multiple food allergies. Kathlena, The Allergy Chef, is a severe corn allergic, giving us the unique ability to write a book that's accurate. No corn derivatives, no xanthan gum, and all the details you need to enjoy life as a corn allergic.