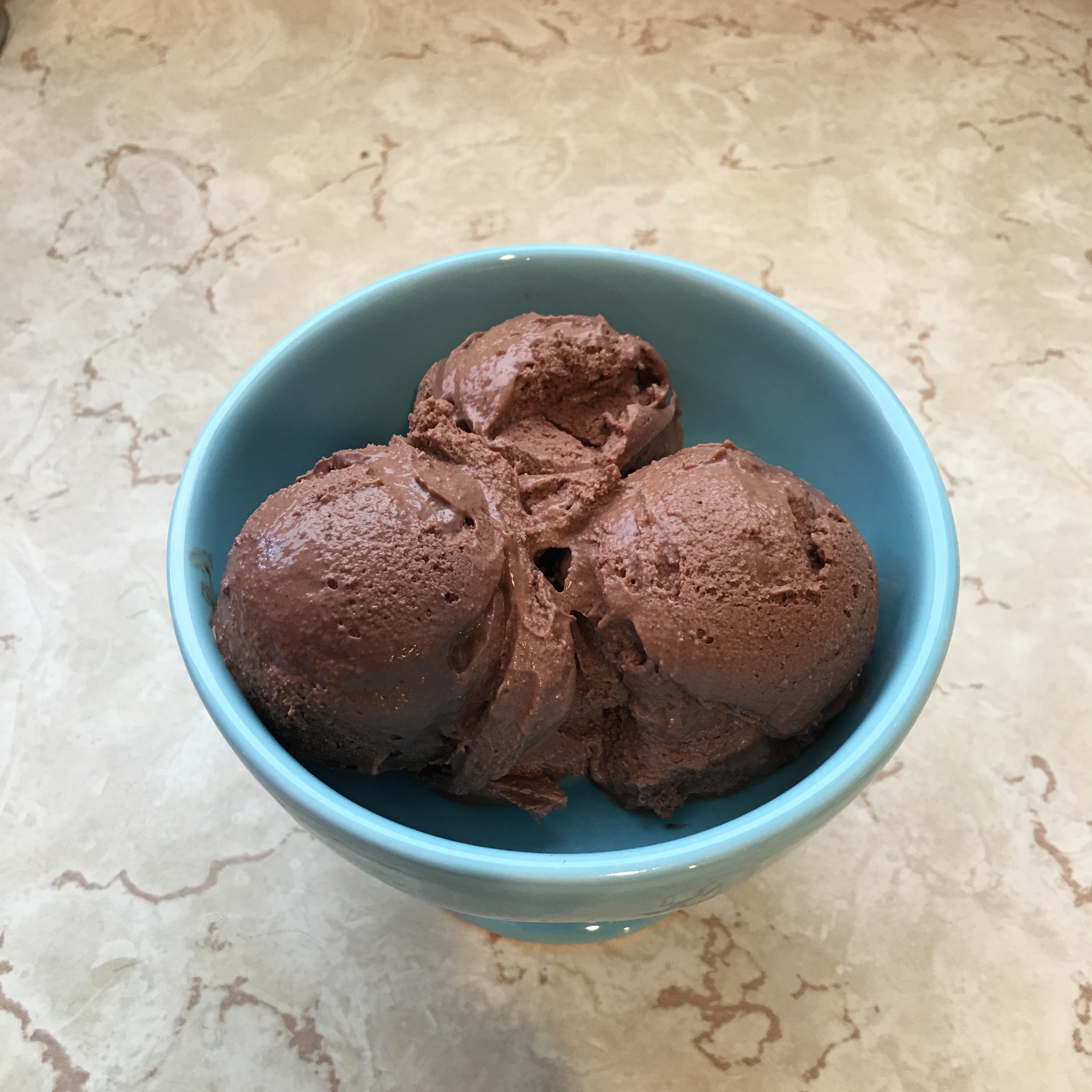 Chocolate ice cream is a classic flavor, so it was only fitting that it was included in Ice Cream Week. This was one of my earlier creations when we first purchased the ice cream machine, so the kids were over the moon in love with it. The best part during the recipe development was each flavor kept improving, or introducing them to something new they had never thought of before. I'd giggle to myself occasionally, thinking, just wait until next time.
Some may think that because this is Paleo, or lacks cane sugar, it may be no good. I'm here to let you know that The Papa gave this ice cream his full stamp of approval. Sometimes he tells me, "if this is all a person can have, I think it's great." Not with this ice cream. He fully enjoyed it, as did all of the kids. Ready to make some chocolatey goodness?
Allergy Status: Wheat/Gluten Free, Dairy Free, Egg Free, Soy Free, Peanut Free, Yeast Free, Corn Free, Cane/Refined Sugar Free, Sesame Free, Legume Free, Nightshade Free, Diabetic Friendly, Paleo, Vegan
Ingredients:
1.5 cup Organic Cashews
2/3 cup Raw Organic Cacao
1 cup Water
5 ounces Raw Organic Honey, runny (rather than a hard one like Y.S.)
1 tsp Organic Raw Ground Vanilla
1/4 tsp Sea Salt
Directions:
Combine all of the ingredients in your Vitamix or blender, and mix until very smooth. VERY smooth. You don't want to have bits of nuts in the ice cream. Place the liquid mix into your ice cream machine, start it, and kick your feet up. Or go make something else in the kitchen. Don't worry if your mix is warm, as the compressor in the ice cream machine will cool it right down.
A note about this mix… You'll find that it's a lot like pudding, fudge, and ice cream, depending on the temperature. When we allowed it to sit and melt, it didn't liquefy, rather, it was like a delicious pudding. The kids enjoy it no matter what state it's in.