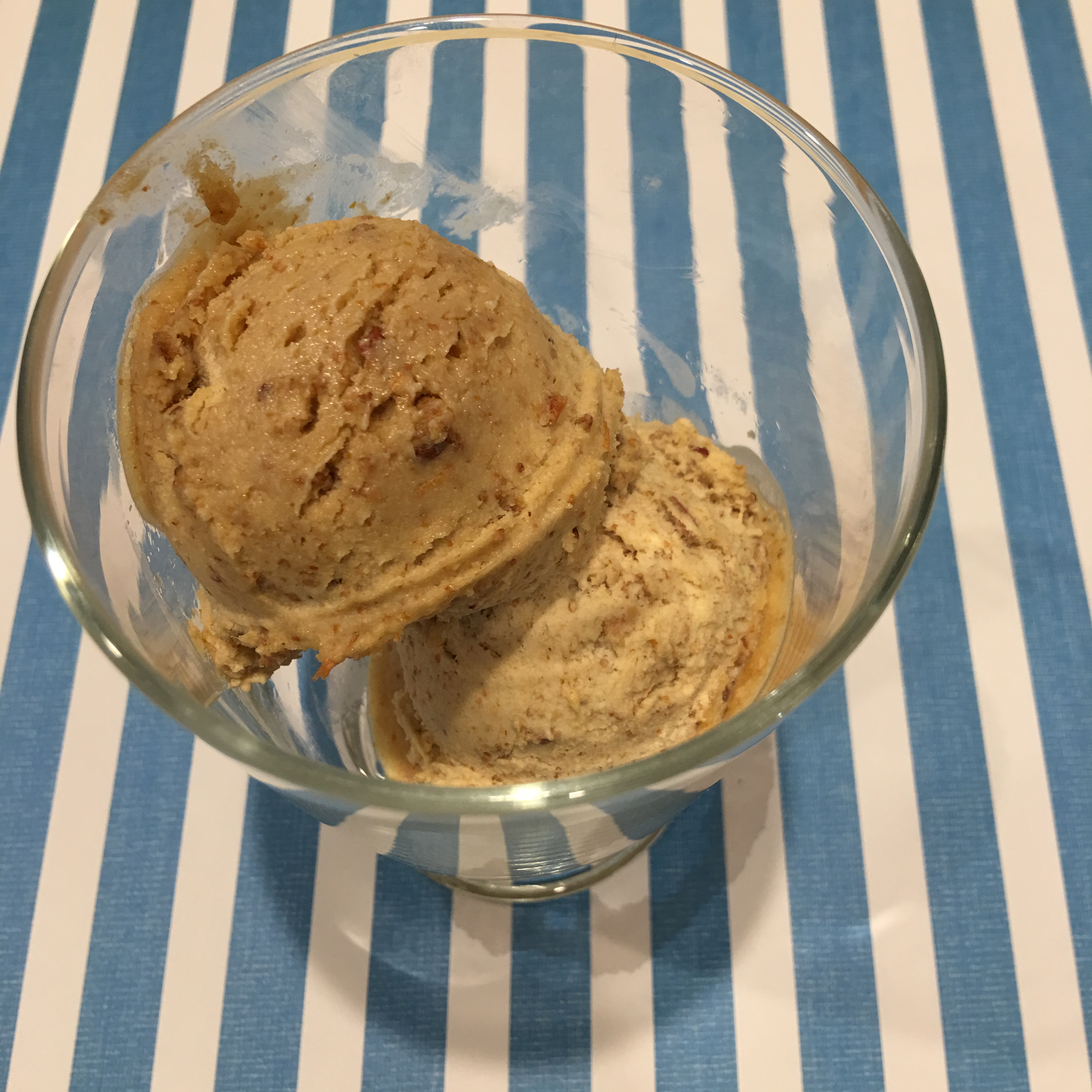 Did I tell you the kids love bacon? Especially Kid Two. He just loves it. And they all enjoy trying the "fancier" packages from Good Eggs from time to time. I will say though, they're not at the extreme level yet where they want bacon covered chocolate. So, I got to thinking about ice cream one night, and BOOM! Maple Bacon Ice Cream. Bacon? goooood. Ice Cream? goooood. Maple? Greeeat, because Kid Three tolerates it much better than cane sugar. I knew in that moment that because bacon would be involved, it had to be Paleo so everyone could have a nice big bowl of it.
Allergy Status: Wheat/Gluten Free, Dairy Free, Egg Free, Soy Free, Peanut Free, Yeast Free, Cane/Refined Sugar Free, Sesame Free, Legume Free, Nightshade Free, Diabetic Friendly, Paleo, GAPs, Vegan Compatible, Corn Free Compatible, SCD Compatible
For Vegan: Use Vegan Bacon Bits such as the coconut ones made by Coracacao Confections.
For Corn Free: Source safe ingredients and cook fresh safe bacon.
For SCD: Use Organic date sugar instead of maple.
Ingredients:
1.5 cup Organic Cashews
1.5 cup Water
1/2 cup Organic Sprouted Almonds
1 TBSP Organic Vanilla Extract (or Organic Raw Ground Vanilla to taste)
1/4 tsp Sea Salt
1 cup Organic Maple Sugar (Experiment with this. Some tasters said it was a little too sweet, others said it was just right.)
3 oz Bacon (we use Wellshire Bacon Bits) For GAPs/Paleo use fresh made bacon or something that's safe for you. fold in
Directions:
Combine all of the ingredients, except for the bacon, in your blender or Vitamix. Blend on high until very smooth. Fold in your bacon once your mix is done. Finally, add it all to your handy dandy ice cream machine and wait for happiness.
Fun toppings: chocolate and/or maple candied pecans.