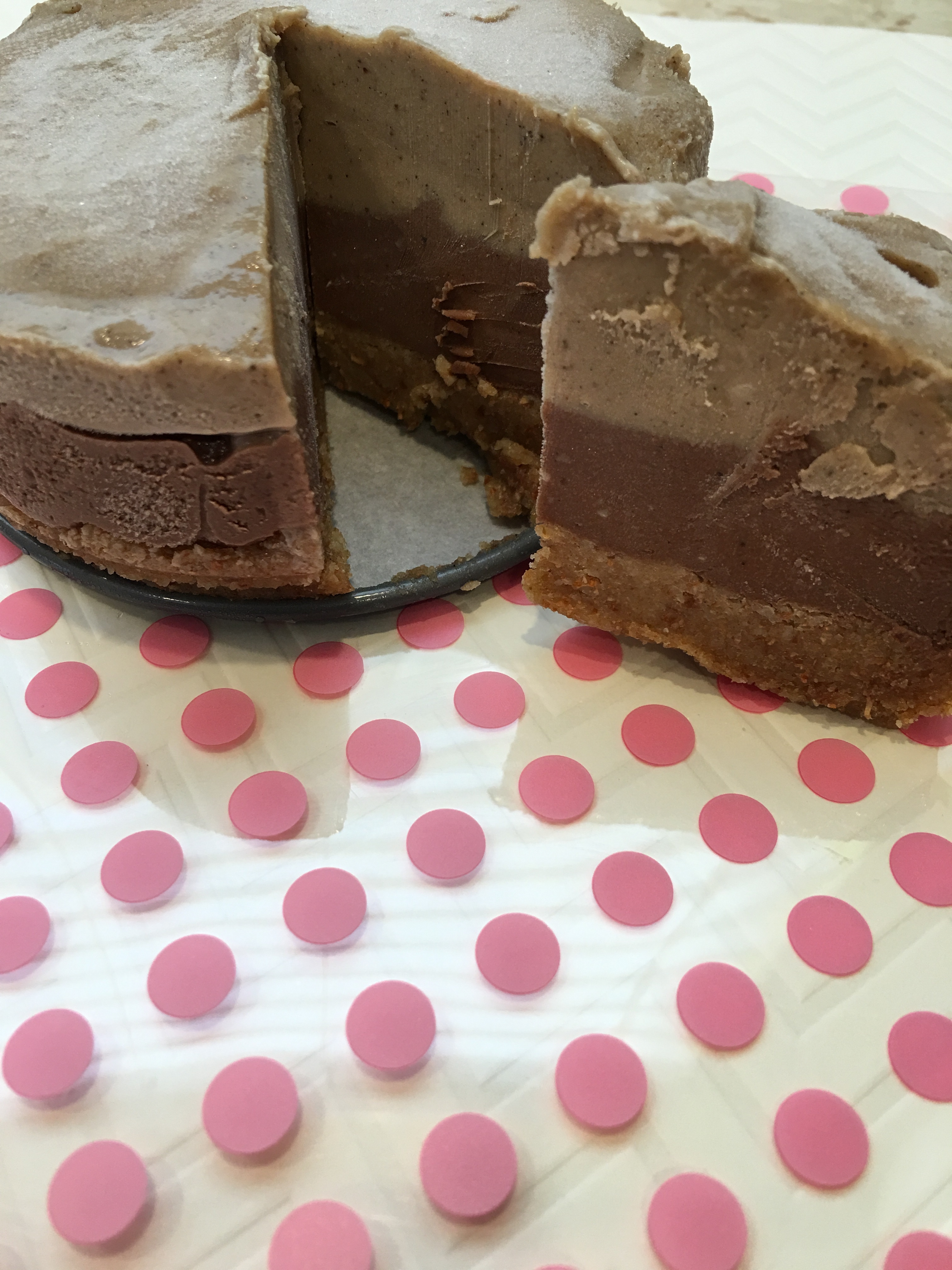 I'm sure you've heard of America's Test Kitchen. I'd like to think we're going to be that place for people with food allergies one day. With that in mind, we're always testing out new ideas and flavor combinations, so I thought I'd share what I've been up to.
These are some new Paleo Pie ideas. Chocolate Banana, Neapolitan, Chocolate Vanilla, Chocolate Strawberry, and Lemon Poppy. All organic of course. Our Paleo Pies are also raw. I only made a couple of the Vanilla Bacon, and that's the one the kids decided to argue over. I'm still experimenting with how to get a vanilla layer that's more white in color. Most people use coconut oil, however, The Papa is allergic to coconut… Yay me!
We gifted the Lemon Poppy-seed to one of our dear friends, and her family loved it. They also tried the Neapolitan, and were on the fence about which one tasted better.
For a more polished look, I'll be sure to use piping bags next time. On to the photos!