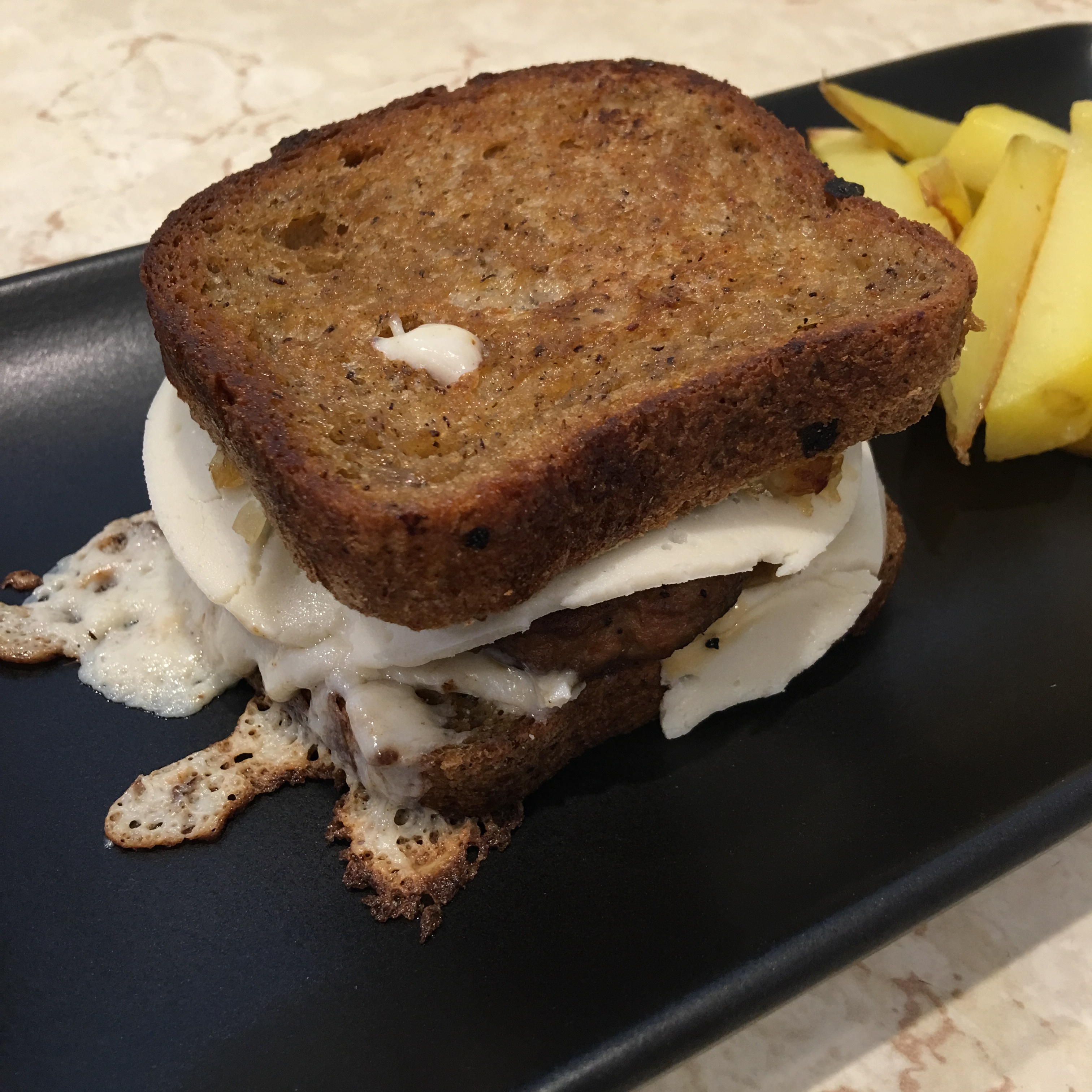 I loved patty melts as a child, and as I recreated these for the kids (beef and wheat free of course), I actually missed them. There's not much that I miss, and most times I don't realize that I miss something, but these, I tried to eat about 10 of them in my head. In my head, I feasted. Then I nibbled on some corn free peas…
Allergy Status: Wheat/Gluten Free, Dairy Free, Egg Free, Soy Free*, Nut Free*, Peanut Free, Yeast Free*, Cane/Refined Sugar Free*, Sesame Free, Legume Free*, Nightshade Free Compatible, Low Histamine Compatible, Diabetic Friendly, Paleo Compatible, GAPs Compatible, Corn Free Compatible
*Dairy Free Cheese often times contains either major or less-common allergens. Please read labels extra closely.
For Low Histamine & Nightshade Free: Omit paprika, consider adding a little bacon.
For Paleo: Use a safe bread and cheese alternative. The meat mix is also great on cauliflower crust pizza 🙂
For GAPs: Serve on a custom homemade bread and choose the appropriate cheese.
Patty Ingredients:
1 pound Organic Ground Turkey
1.5 tsp Sea Salt
1 tsp Organic Dried Parsley
1/2 tsp Organic Smoked Paprika
1/4 tsp Organic Ground Mustard
1/4 tsp  Organic Garlic, finely chopped/minced
Dashes Organic Black Pepper
Assembly Ingredients:
Butter/Oil/Fat of choice (We used Earth Balance dairy free butter)
Bread of choice (We used Happy Campers Gluten Free bread)
Cheese of choice (We used Daiya slices)
Caramelized Onions
Related post: The Ultimate Pork Burger Recipe
Directions:
Combine all of the seasonings with the ground turkey, and cook the patties as you normally would. If you use beef or lamb (which this is a great recipe for) cook to your preferred done-ness. Next, butter your bread, and place it butter side down in a medium non-stick pan (medium heat, 350). Place as much cheese and onion as you'd like, and add your meat patty. I oped to have another layer of onion, then top with the other slice of cheese, then the other slice of bread (which is also buttered). Flip it over, and allow the other side to crisp up, and that's it. You're done, and ready to take a bite out of my childhood.
Dairy Free Cheese Tip:
If you have your heart set on super melty ooey-gooey cheese, place your slices of cheese on a pan and heat it at a low-medium heat. allow it to start to melt, then transfer it to your bread. This method also works well with grilled cheese sandwiches.