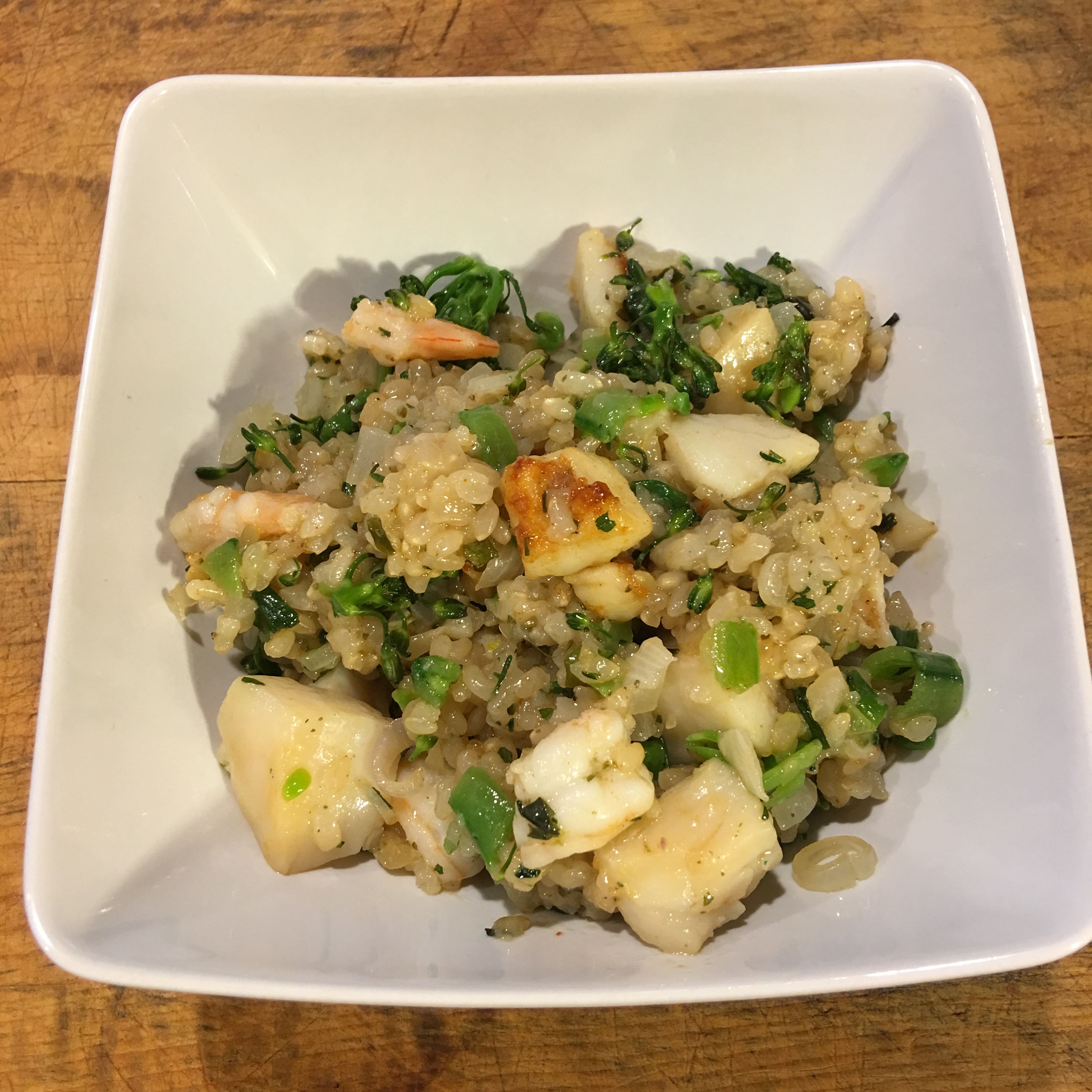 I think this is the last of my Foodie Dream Posts for a while. Did you know I've always wanted to go to a place like French Laundry or Chez Panisse (started by Alice Waters)? Welp, I do, annnnd I can't. So to make up for it, I like to dream up long fancy titles of meals. Officially, this one is described as (make sure you read it in your best voice): A seafood medley composed of a delightful blend of sea scallops, shrimp and calamari. To dazzle your taste buds we also added seasonal ramps, and for crunch, organic snap peas.
Or for short, you can call it Seafood Stir Fry.
Allergy Status: Wheat/Gluten Free, Dairy Free, Egg Free, Soy Free, Nut Free, Peanut Free, Yeast Free, Corn Free, Cane/Refined Sugar Free, Sesame Free, Legume Free, Nightshade Free, Low Histamine, Diabetic Friendly, Paleo Compatible, GAPs Compatible, AIP Compatible, SCD Compatible, Nightshade Free Compatible
We've shared the amazing recipe on our RAISE Membership Platform. Head over today to gain access to this gourmet meal, and many others.