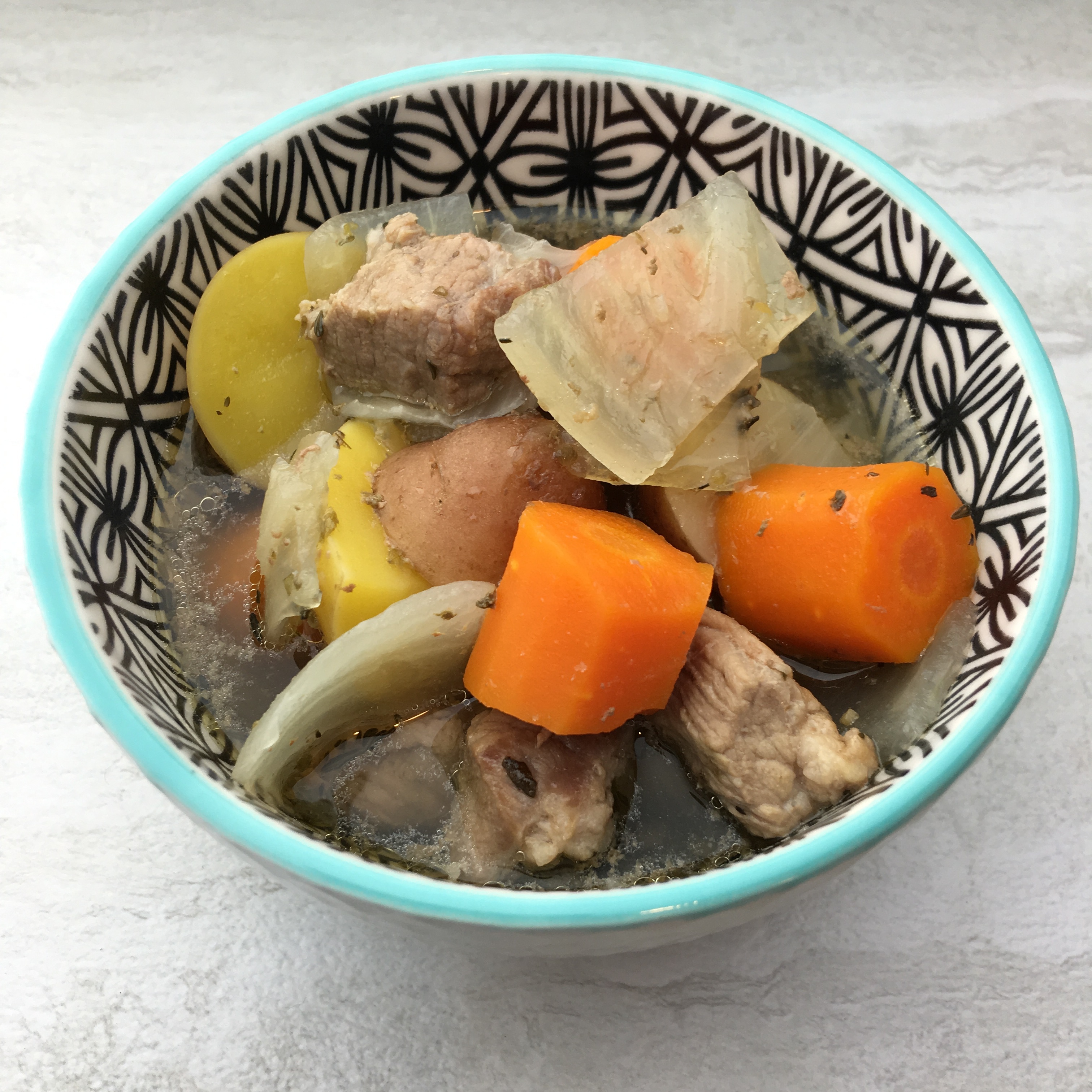 Now that we have a combo slow cooker & pressure cooker, I can promise there's going to be a lot of stews and slow cooked meals shared. Today, I have a simple pork stew to share.
What never ceases to surprise me is how you can combine a few fresh, simple, ingredients, and end p with something everyone is in love with. This is totally one of those times.
Allergy Status: Gluten Free, Wheat Free, Dairy Free, Egg Free, Soy Free, Nut Free, Peanut Free, Corn Free, Yeast Free, Cane/Refined Sugar Free, Paleo & AIP Compatible
For Paleo & AIP: Use Japanese Sweet Potato, or Purple Sweet Potato instead of white potato.
Ingredients:
4 pounds Organic Pork Shoulder, trimmed & cubed
2 pounds Organic Carrots, peeled, cut into large pieces
1.5 pounds Organic Baby Potatoes
1 large Organic Yellow Onion, cut into large pieces
7 cups Water
5 tsp Sea Salt
1 tsp Organic Ground Thyme
1 tsp Organic Dried oregano
One thing I'm learning about the slow cooking is that most of the work is in the prep. That's OK with me! Here we go. Start by trimming your meat. You will want to remove large chunks of fat. Next, cut the meat into the final size that you would like them to be. I suggest cubes that are no more than 1 inch in size. You won't be shredding this, so you want to be able to reasonably eat the meat when it comes out without having to cut into it.
You will want to brown your pork cubes. If your cooker has a browning mode, you can use that. I opted to use a large non-stick pan and brown the pork on the stove top on high heat for 10 minutes. You can add a little salt for flavor during this step. Next, add everything to your slow cooker, and cook for 4 hours. That's it! Enjoy your hot stew.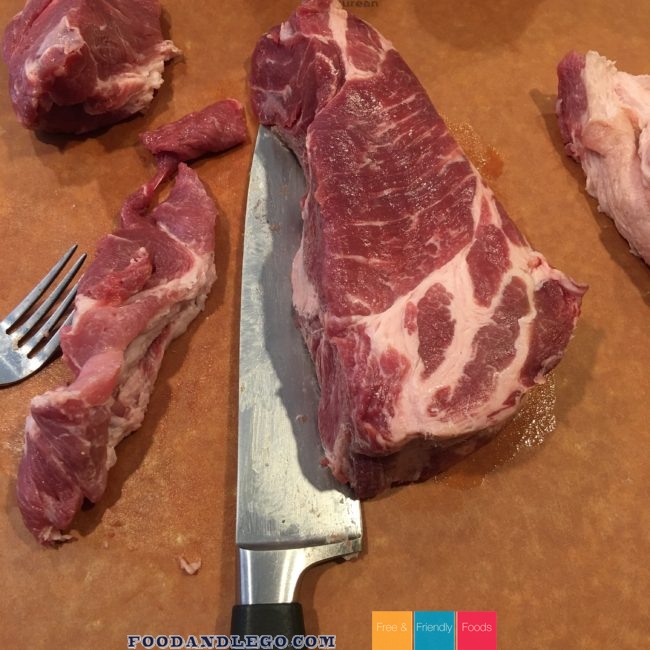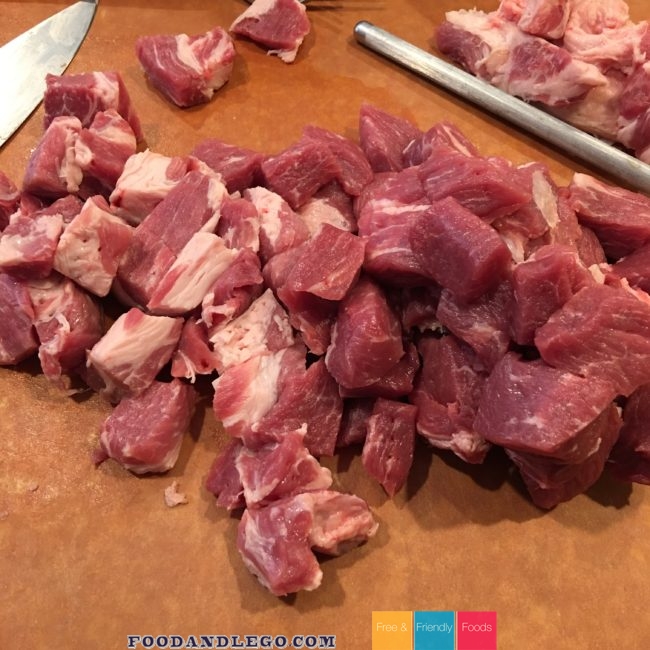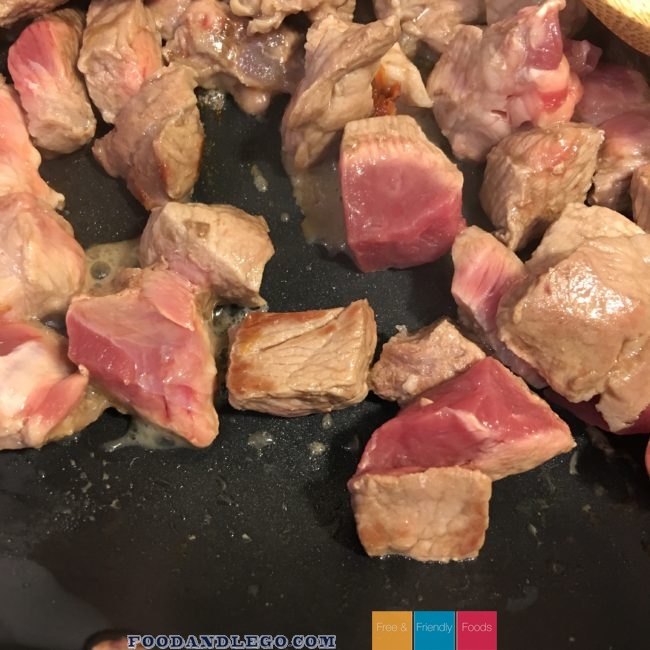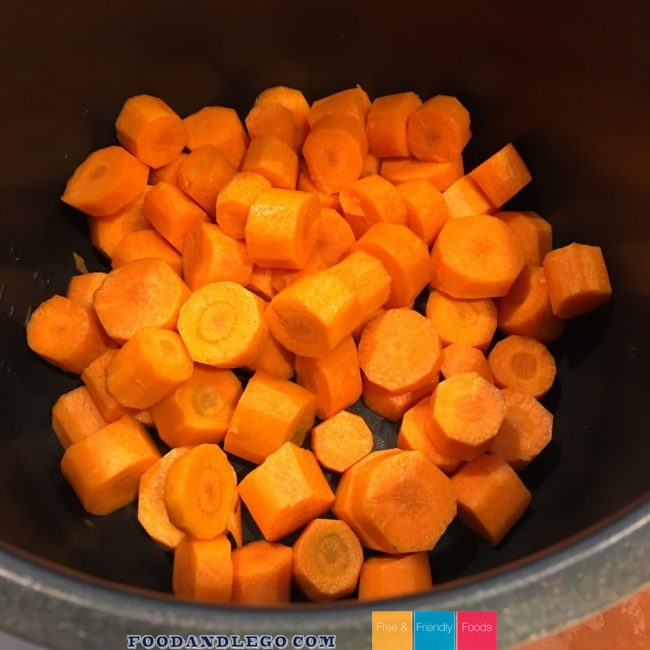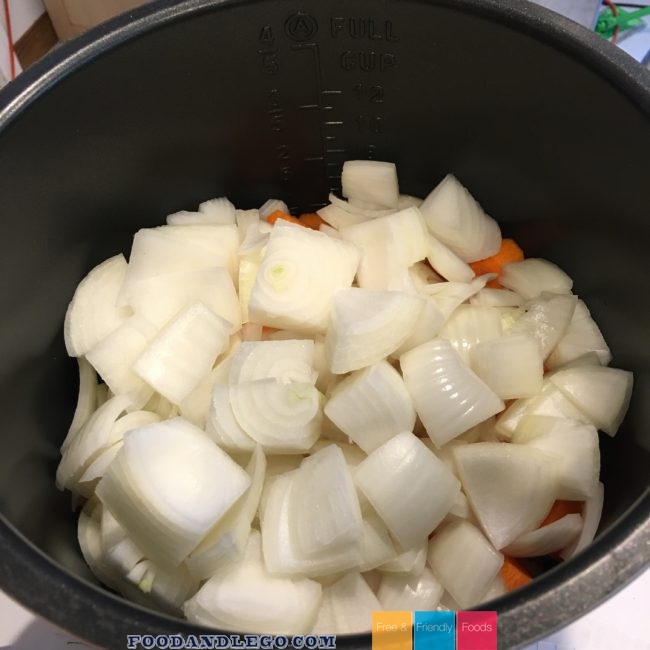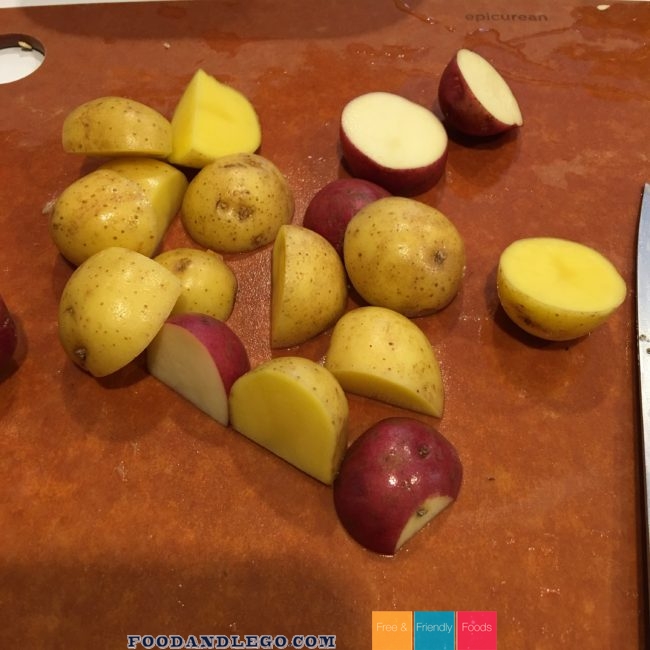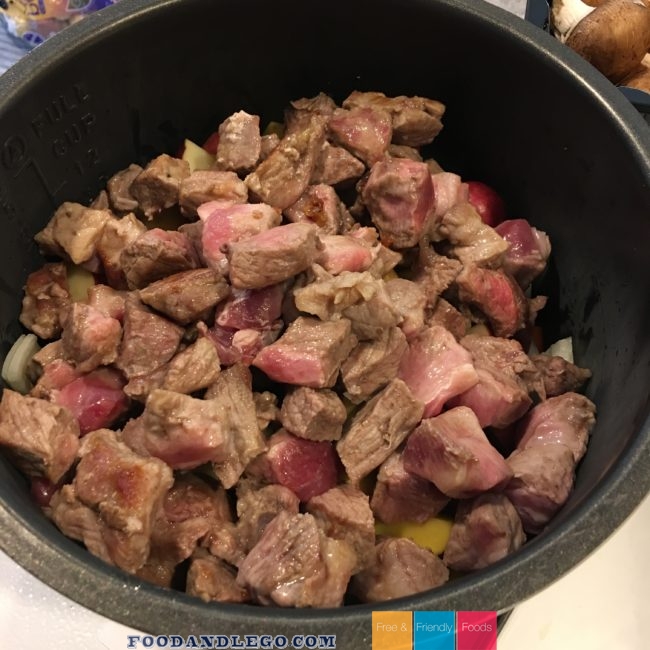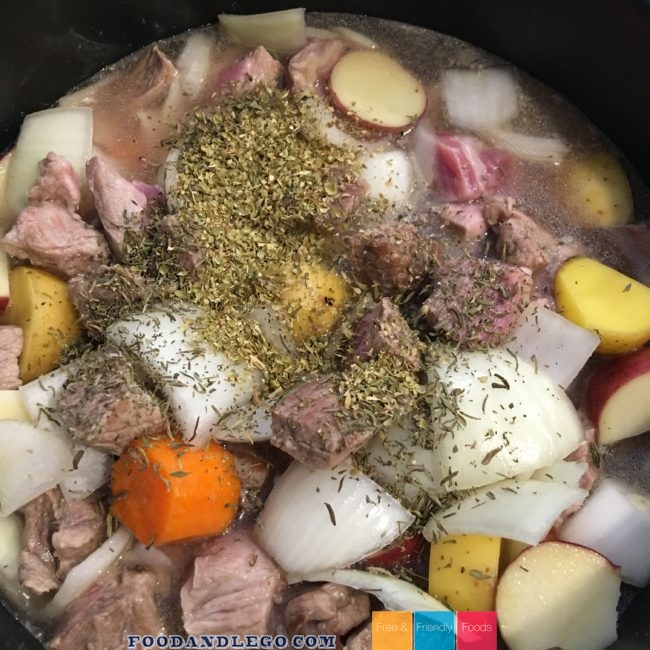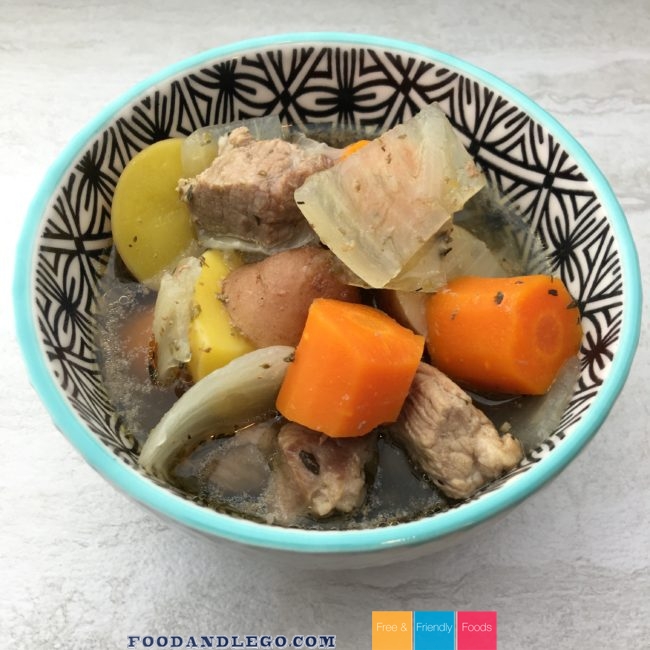 Our Corn Free Cookbook (also Gluten Free and Top 8 Allergy Free) Is packed with recipes and resources to help you thrive when living with a corn allergy, and/or multiple food allergies. Kathlena, The Allergy Chef, is a severe corn allergic, giving us the unique ability to write a book that's accurate. No corn derivatives, no xanthan gum, and all the details you need to enjoy life as a corn allergic.