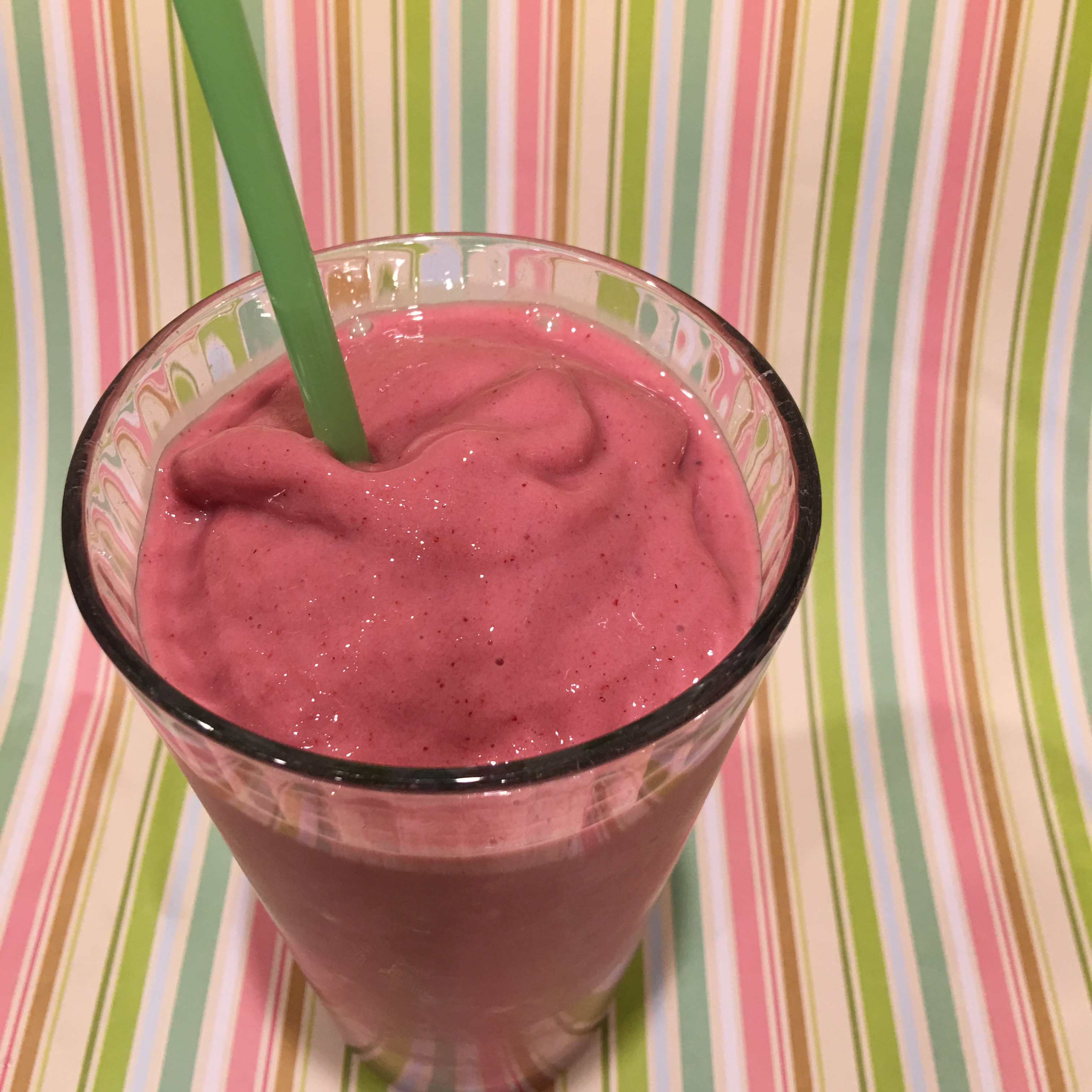 Anyone up for a simple, scrumptious, organic strawberry milkshake? The kids loved it, because, sugar. Let's be honest though, sometimes, it's OK to let your hair down and have a little fun. I made the kids these shakes as a Friday night treat to go along with their movie.
I've learned that homemade milkshakes are all about getting the ratio right. Usually, the formula is ice cream + milk. If your ice cream is still on the hard side, more milk, and vice versa. However, when there's fruit involved, you can usually skip the milk. Just be sure you're using fresh fruit, or fully thawed frozen fruit.
Allergy Status: Wheat/Gluten Free, Dairy Free, Egg Free, Soy Free, Nut Free, Peanut Free, Yeast Free, Corn Free, Cane/Refined Sugar Free, Sesame Free, Legume Free, Nightshade Free , Paleo, GAPs, AIP, SCD, Vegan
Given the versatility of this recipe, it's safe for almost all diet types, as long as you start with the right ice cream base. For some of you, that base will need to be homemade.
I don't think it could get any simpler, but here goes.
Ingredients:
One Quart Organic Vanilla Ice Cream of choice, we used So Delicious Soy Vanilla
10 ounces Organic Strawberries, fresh or frozen (thawed completely)
Directions:
Add your ice cream and strawberries to your blender or Vitamix. Blend until smooth and enjoy.
Here's what's so cool about this: you CAN make this with any type of vanilla ice cream and fresh fruit. Aim to use fruits that have a powerful flavor, since you only need 10 ounces. Blueberry, blackberry, raspberry, and passion fruit are all excellent choices. If you need ideas on how to make homemade vanilla ice cream, read our Ice Cream Sunday post.