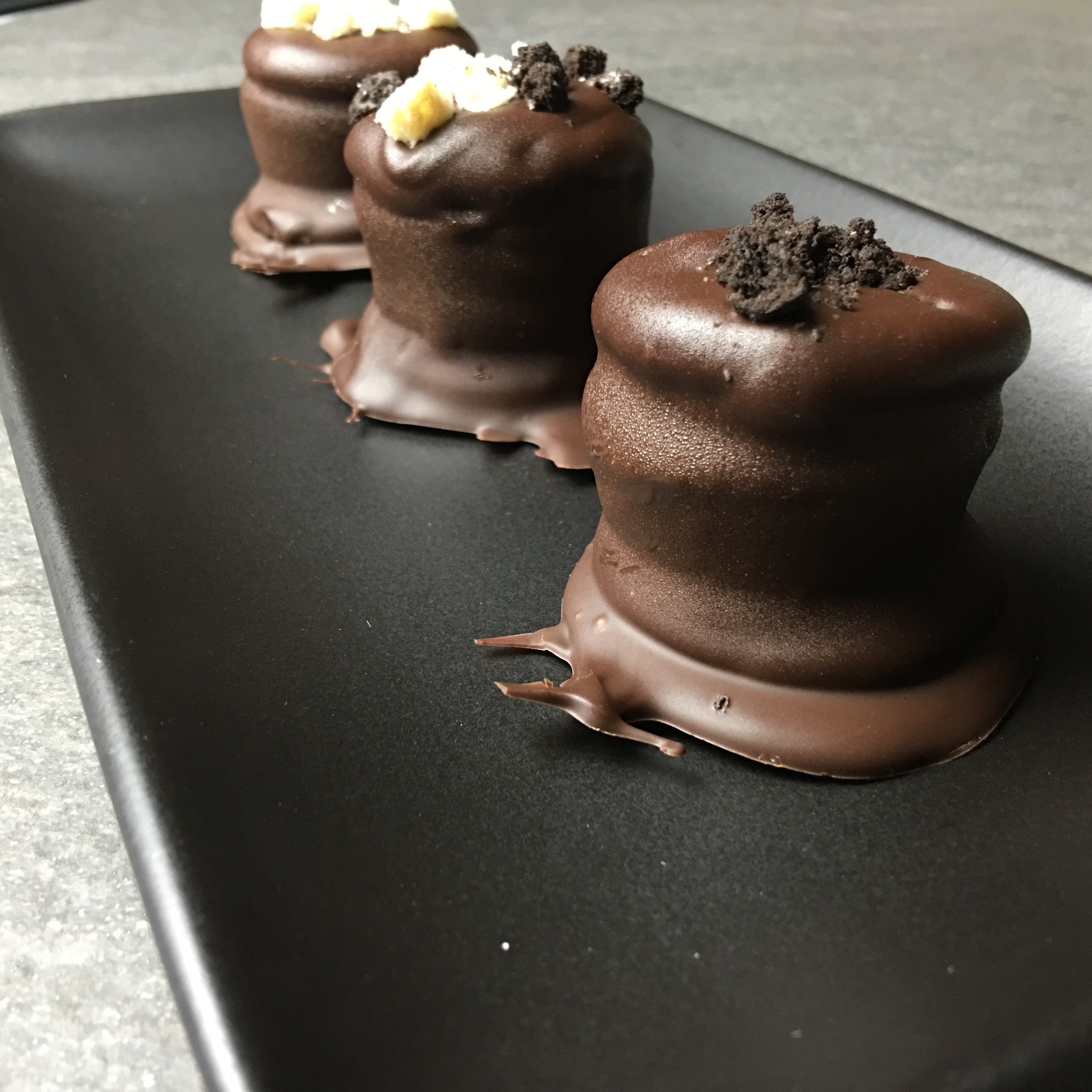 Have you seen our neat timelapse video creating candy cookie cups? If not, here's the link.
We saw these online, and simply knew we had to make an allergy free version. Our low/no sugar kid can't have peanut butter, so we opted for sunflower seed butter. Although he can have almonds, we wanted this to be extra allergy friendly!
Sunflower Cups Allergy Status: Gluten Free, Wheat Free, Dairy Free, Egg Free, Soy Free, Nut Free, Peanut Free, Paleo, Vegan, Raw Food Compatible, Top 8 Free
Cookie Candy Cup Allergy Status: Gluten Free, Wheat Free, Dairy Free, Egg Free, Nut Free, Peanut Free, Vegan (Kinnikinnick Creme Cookies contain soy)
Sunflower Cup Filling Ingredients:
10.5 TBSP Organic Sunflower Seed Butter (1.5 x7 medium cookie dough scoops)
9 TBSP Raw Organic Honey or 6 TBSP Organic Maple Butter (or sweetener of choice)
1/2 tsp Sea Salt
3/4 tsp Raw Organic Ground Vanilla
Melted Chocolate of choice (we used Enjoy Life top 8 allergen free chocolate chips)
Start by melting your chocolate in a double boiler. Next line a mini-muffin pan, which you'll use to make the cups. Fill a disposable decorating bag with the melted chocolate, and pipe chocolate into your tray. You'll want to fill each cup about 1/3 of the way. Next, scoop in about 1 teaspoon of filling into each cup, then cover the rest of the way with chocolate. You can place the tray in the fridge to set, or in the freezer if you'd like them faster.
For Raw Food, simply use raw ingredients. The ratios are all the same.
Cookie Candy Ingredients:
Sun Butter Cups (or any type you would like to use)
Kinnikinnick Creme Cookies, Use 2 for each treat (contains soy)
Melted Chocolate of Choice
Have a deep bowl with melted chocolate ready to go. Use Kinnikinnick Creme Cookies (chocolate or vanilla). You'll want to open them carefully (we used a knife) to make sure that all of the creme is on one side. You will use the non-creme side for garnish (and snacking on). Place a cookie creme side up, then add your sun butter cup, then a second cookie, creme side down. That's your huge sandwich. Now dunk it in your chocolate bowl, and roll it around to make sure it's covered on all sides. Place it on a tray lined with parchment. Continue to do this until you're all out of chocolate. Place crushed cookie on top as garnish, then put the whole tray in the fridge or freezer to set. Once set, serve and enjoy. If you opted for the freezer, you'll want to let them thaw for at least 15 minutes before serving.
Be sure to watch the video. I love the snazzy music 🙂