Cake
now browsing by tag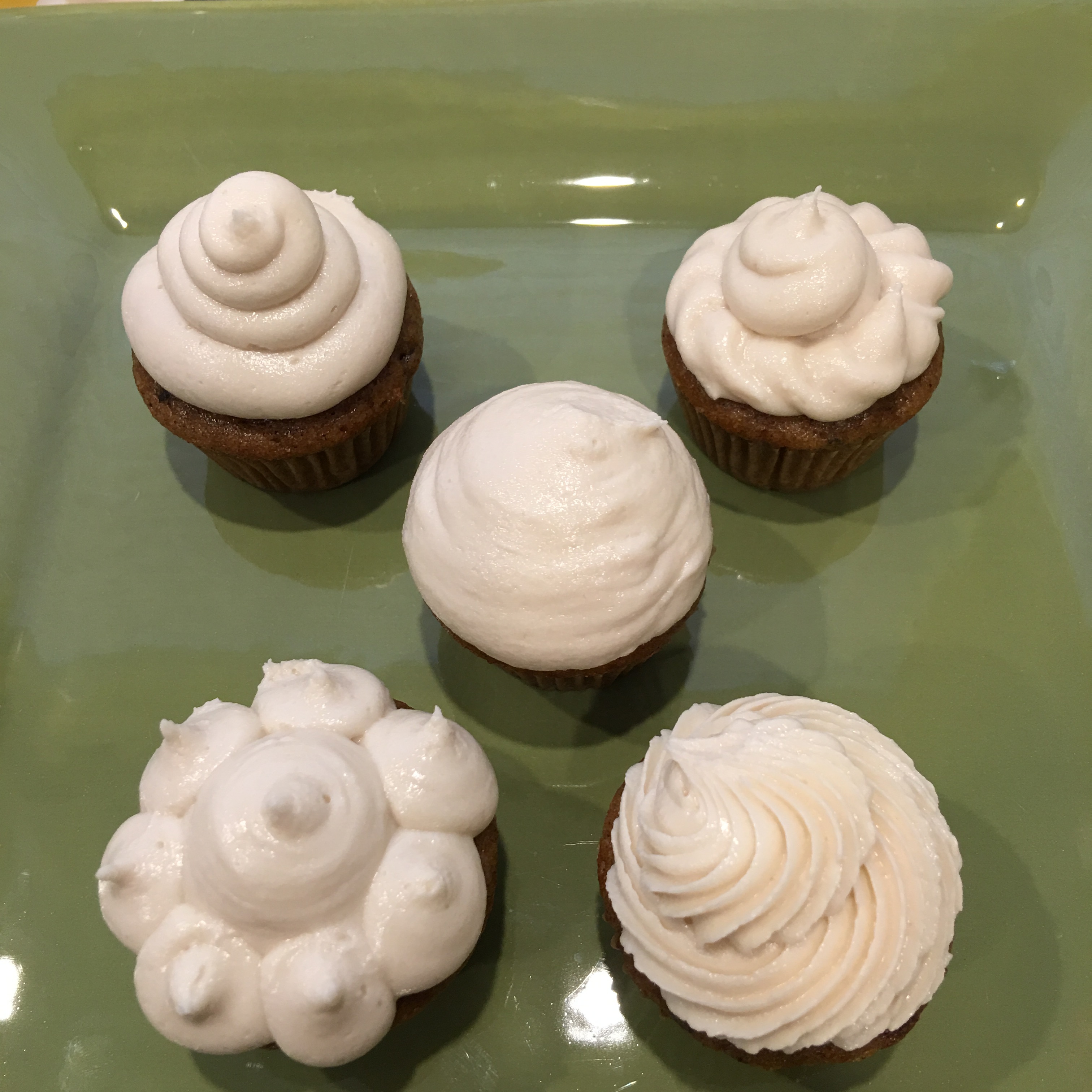 Light Carrot Cake with Fluffy Cream Cheese Icing
Allergy Status: Gluten Free, Dairy Free, Egg Free, Soy Free, Nut Free Compatible, Vegan
We met some very interesting people at the Maker Faire last month, and someone asked about carrot cake. This has been on my list of things to do for a while. What you see here is my first time making carrot cake, and according to everyone that ate it, I did a great job.
After making this version, and chatting with someone about traditional cake, I decided to go online and scope out what traditional carrot cake is really all about. There are versions with raisins, currants, pineapple, and more. The Papa and I talked about it, and he really loved the original version, but being me, I needed to experiment a little bit. In the end, he enjoyed my original creation when compared to new ideas from the pesky internet.
05/17 Update: As some of you may know, we have a top 8 allergy free bakery here in the SF Bay Area. This is not the recipe that we use in the bakery, for those of you that may wonder why they taste different.
Read More
I Have a Confession to Make… The Cake is a Lie
OK, well not a complete lie. I feel like the incident is far enough in the past that I can come clean now. It all started with a small birthday party for Kid Four. You have to know, we do this thing where they get a party with family only (a big lunch here at the house) and then on certain years, they get to have friends over. This was one of those years.
I already had to deal with things being Gluten Free, Dairy Free, Egg Free, and Low Sugar. However, Nut Free had to be added because of two of the guests. I was a bit flustered, and gave Kid Two the option of: do you want the Hello Kitty Cake to be safe for you, or do you want your own cake off to the side? See, I already had to make a cake for the family lunch, then another for the friend party, and then another for Kid Two. That's when we decided two cakes only. You have to understand, this came at a time when we were transitioning to different cake mixes based on our needs, and for whatever reason, it wasn't easy this time around.
On to the confession. The whiskers are pasta. There. I've told the truth. As you may know, when dealing with all natural food colours, nothing is ever as it should be. You can't get black. You get funny gray, and I didn't want to ruin the cake. As you can see, I was able to leave a hole where the black eyes should be, and tried to pass chocolate cake off as black frosting. Ohhhh but the whiskers. I shared with a family member that I was thinking about using black bean noodles on the cake, and she was like, go for it! Since I had a partner in crime at that point, I did.
OK, so what's the lesson learned? No one seemed to care. None of the kids rejected the cake because there were black bean noodles on it. In fact, I don't think anyone noticed, and I would have gotten away with it if weren't for my guilty conscience leading me to this online confession. Yes, this is one of those times that I'm cracking myself up.
The real reason for all of this is to simply say, no matter what food you put together out of love for your child, no matter what your dietary restrictions may be, it's awesome, and people will thank you for it. It's OK if it isn't like a store-bought cake because it's safe for your family and you gave it your all. So cook, bake, steam, or whatever else you need to do to make something awesome 🙂
Captain America "Cake"
Kid Three had a birthday! He's really had a thing for super heroes lately, so I wanted to do something really special. I decided to surprise him by making a Captain America cake. As with all things gluten free, dairy free, egg free, problems came our way. I had a grand vision in my head. I would start with our giant circle pan, and make lots of smaller cakes too. I'd then stack them and carve them to make it look like a realistic shield. Enter problem one. We couldn't release the cake from the pan, even though we used parchment and non-stick spray. As you can see in exhibit a, it was total crumbles. So why the problems? Well, of course I couldn't make it as simple as purchasing a white cake box mix because as you know (or don't), they all contain corn. Since I needed to be able to be in the kitchen without passing out, I decided to try to create our own white cake. I started with a pound cake recipe I found online, and got to modifying. I figured pound cake would be the best thing to use since I wanted the shield to be dense and easy to carve. Needless to say, I won't be passing on my failed recipe.
Come on in problem number two! It wasn't even cake!!! It turned out to be more cookie than pound cake. It had a slightly crunchy outside layer, and a weird crumbly inside layer. It was just weird. There's no other way to explain it.
Interestingly, there was a lot of positive feedback, but that may have been from the design. Although it wasn't my best piping, I'm going to give myself a bit of a pass. I literally had to leave it in the pan to decorate because we all know what would happen if I tried to release it 🙁 Here are a few pictures for you to enjoy: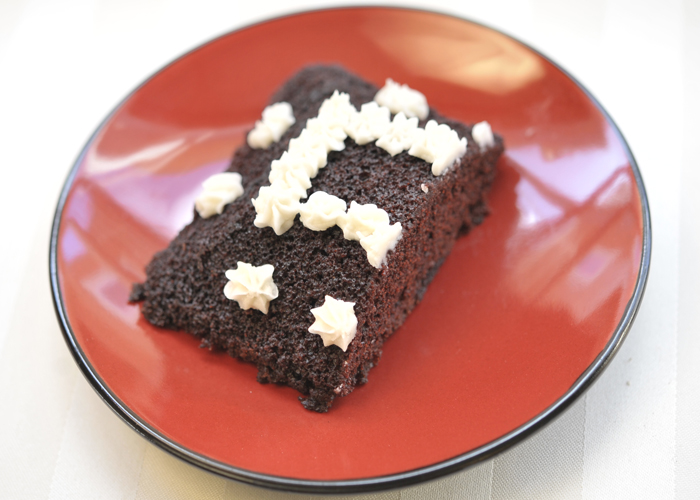 Chocolate Cake
Remember failed chocolate cake? This one was better. To be honest, it still had that strange after taste to it, but, not nearly as pronounced. The Winter 2012 edition of "The Best of Fine Cooking" magazine was a full featured magazine on chocolate. Now, although one of the kids has a chocolate allergy, I don't. I told him to man up (and I made him something else). Pages 52 and 53 feature a chocolate cake that looks really good. If you only have one allergy, I encourage you to adapt only what you need, and go for it!
In celebration of March 16th (3:16) we made a cross cake. It's just taken me a while to post it. Here's what you'll need: Read More