Cheese
now browsing by tag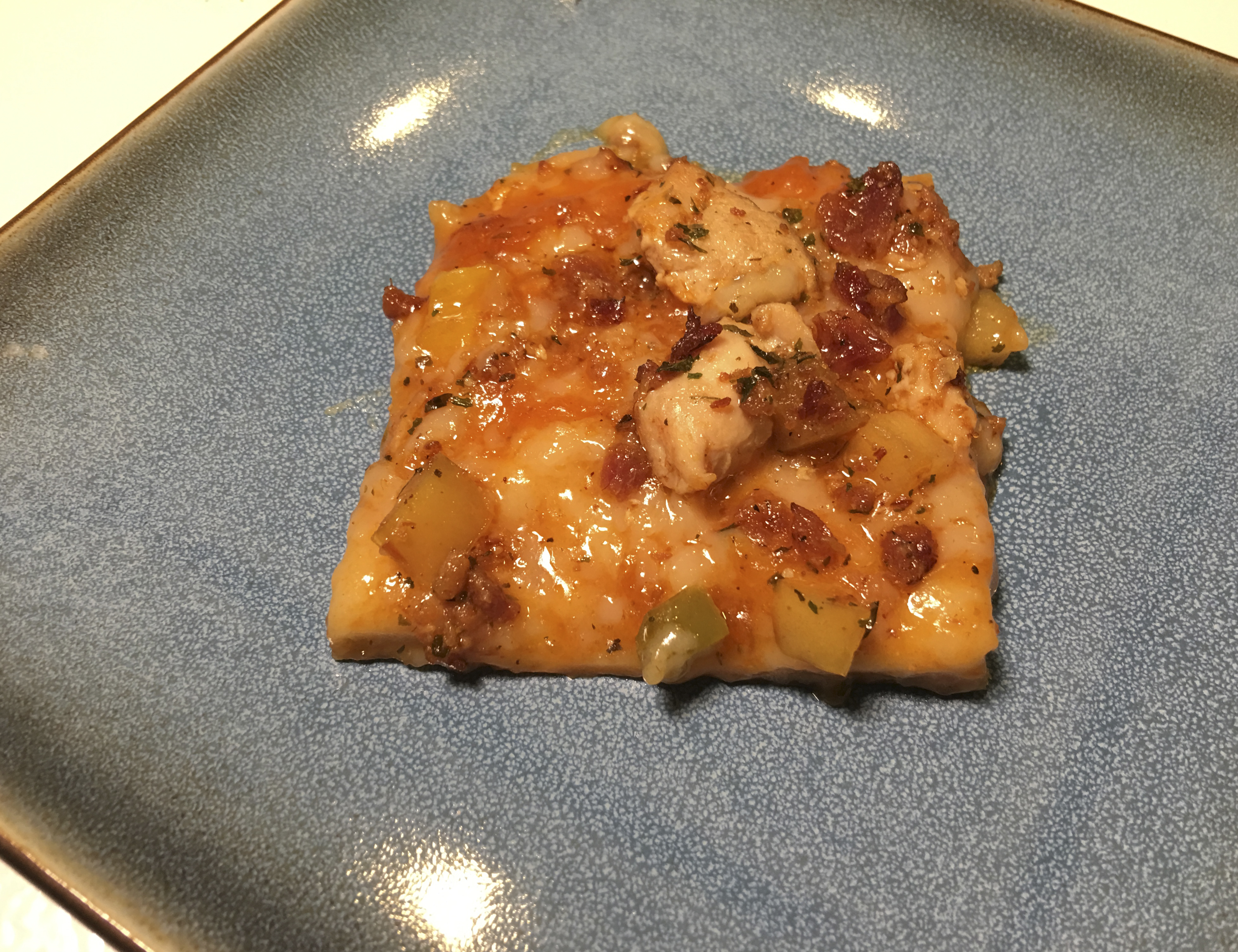 Chicken Apple Maple Bacon Pizza
So I decided to try something TOTALLY different tonight, and the results were very interesting. Here's what the eaters had to say:
Kid Two (allergy free) ~ I could have used a little less bacon, and even though the cheese melted funny, I really liked the pizza.
Kid Three (allergen eater) ~ It was a bit wet and drippy, but I loved it. If I could change anything, I would make the sauce more pasty like what we normally do.
Kid Four (allergen eater) ~ Seriously, this was the best pizza I've ever eaten. I went back for seconds.
The Papa (allergen eater) ~ Eat it with a fork and you won't have to worry about it falling apart. It's not a traditional pizza, and it doesn't cut very well, but it's WELL worth it because it tastes delicious. The combination of flavors is really nice.
In the end, we all agreed that the sauce is where I went wrong, however, they all felt that it was still good to eat, just runny. I asked them about serving the mix as a pasta instead, and everyone still wanted it as is, as a pizza. On to the recipe and photos! Read More