Cupcakes
now browsing by tag
Grapes are Growing, and Here are Some Cupcakes
The kids are really excited to see the grapes in our backyard doing so well. It's nothing short of a miracle considering how bad we all are at gardening. I have to admit, it's fallen off of my ever-growing list of things to do. These grapes didn't let our poor treatment stop them from growing, and that's just way cool. Also, cupcakes, because, well, cupcakes. It's one of the new things I'm working on for the bakeshop at freeandfriendlyfoods.com.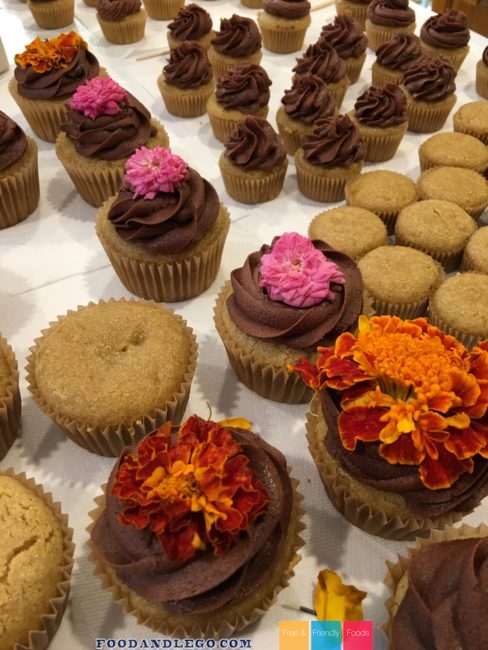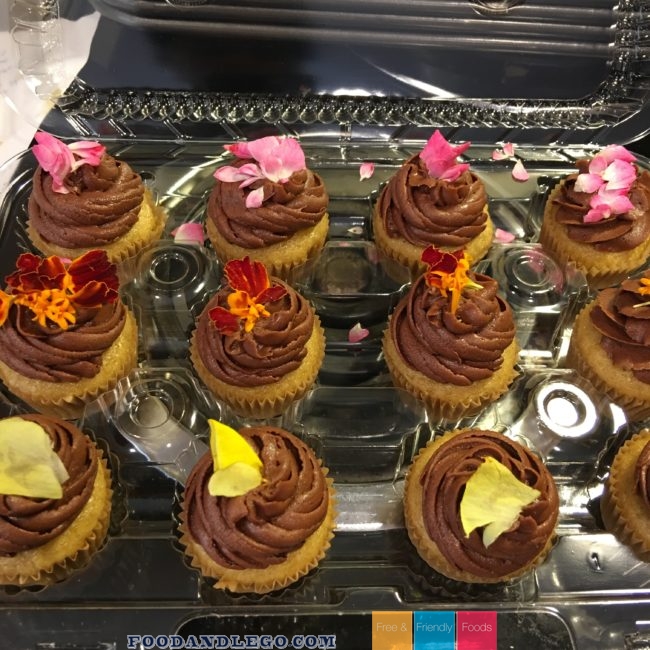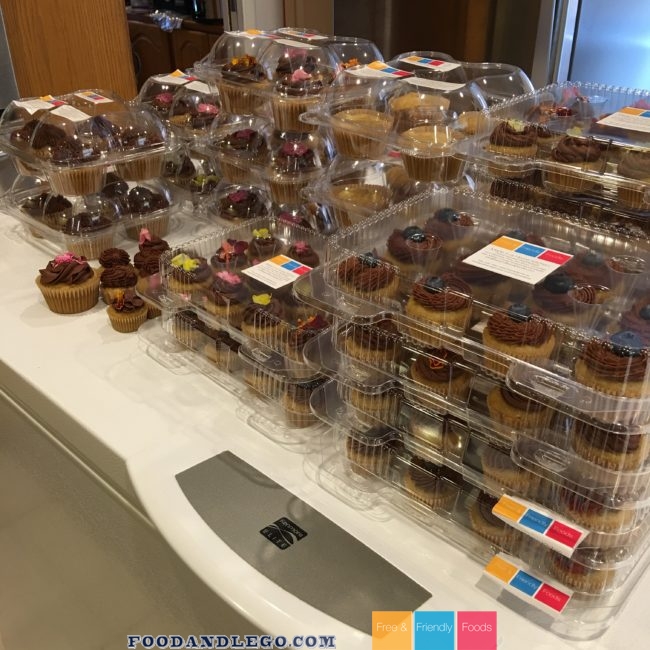 Win a 12 Pack of Mini Cupcakes
Our bake shop is having a contest this week via social media. Here's the link to the details. Good luck!
Allergy Friendly Catering
I was so giddy putting together the photo shoot for this one. We have a new service that we're very excited about – Allergy Friendly Catering. If you need something for an event, check out freeandfriendlyfoods.com. Enjoy the rest of your weekend!
Messing Around in the Kitchen
As you may know, in addition to all the things we do around here, we also have a bakeshop (Free and Friendly Foods). There are times when I'm filling orders, or pre-filling that I get bored making the same design over and over again. I thought it would be fun to share all of the new things I've been working on over the past month, some of which is for sale now.
Happy Birthday Kristen Bell!
Anyone with a kid has seen Frozen, and we all know the song. Turns out, Kristen Bell is a vegan, and as well all know that thanks to Kid Two, all of our baking is vegan. In celebration of her birthday, we have introduced a new cupcake – Lemon Blueberry. Head over to Free and Friendly Foods (our online bake shop) for more info on this newest addition.
Remember The Failed Captain America Cake?
If you'll recall, the Captain America pound cake turned out more like a cookie. Well, when life gives you lemons, make lemonade, or in this case, "cupcakes". Using the leftover batter, we made 3 variations: cinnamon, chocolate, and lemon. We also made a strawberry icing to top them with. I split the batter into 3 bowls, and just guessed by sight as to how much looked good. I baked as cupcakes thinking if they were smaller I may be able to save the batter and it would be more cake like. Nope. Still weird, but everyone liked these even more than the original version, Hopefully this will inspire you to make lemonade. Happy baking!