Recipe
now browsing by tag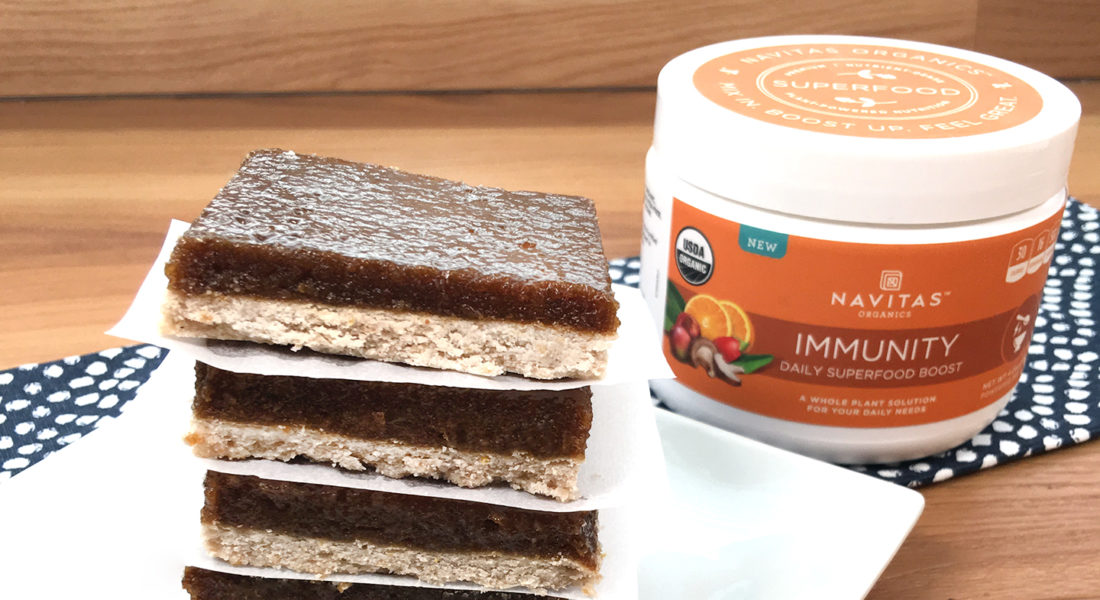 Navitas Immunity Caramel Bars Recipe
We've partnered up with Navitas to bring you a few new recipes featuring their new Superfood Boosts, which are amazing. What's even better is these boosts are organic, gluten free, and vegan, meaning they're safe for many to enjoy. Today's recipe features the Immunity Boost which is full of healthy fruits, vegetables, antioxidants, and enzymes.
Now, if you've been a long time reader of the blog, you know that I look at things totally different from those around me. Show me a product (and tell me what it should be used for) and I'll imagine many other ways to use it. In fact, when I first met the Navitas rep and he showed me the Boosts, I said, "This would make a great cookie." He was totally caught off guard as he had never thought to use it that way.
I share that to say this: don't let food allergies and special diets stop you from creating awesome food. In fact, use your "weakness" as a strength. In the case of these Boosts, I wanted to make them the strength of a dessert 🙂
Allergy Status: Wheat/Gluten Free, Dairy Free, Egg Free, Soy Free, Peanut Free, Yeast Free, Cane/Refined Sugar Free, Sesame Free, Legume Free, Low Histamine, Diabetic Friendly, Paleo, Vegan, Nut Free Compatible, AIP Compatible, Corn Free Compatible
For Nut Free: Omit the coconut sugar and replace with additional maple sugar.
For AIP: Omit the flax seeds. You will need to add 1 extra Tablespoon of cassava to your filling. Also know that the removal of the flax creates a more crumbly bar (that still tastes delicious).
For Corn Free: You will need to assess if the Navitas powder is safe for you. All of the other ingredients are available from safe sources. Read More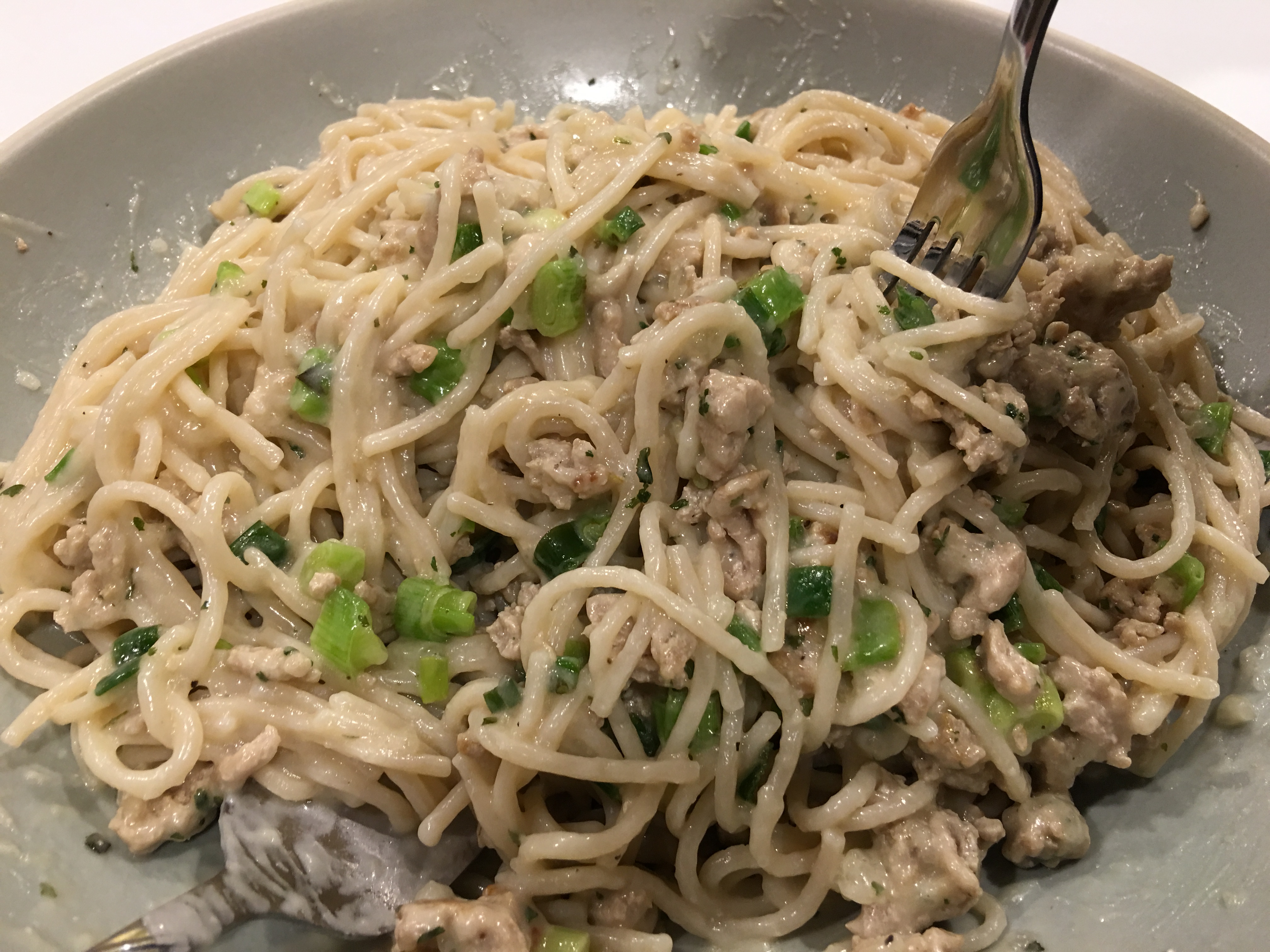 Creamy Turkey Noodles Recipe Gluten & Dairy Free
Last week we started The Weekly Challenge. Anyone can email us, contact us through our website & blog, or via social media to give us a challenge. You let us know what random ingredients you have, and we'll help you make a delicious meal. There are a few websites that I've seen that do this, and I thought it would be really fun to have one that thinks about people with food allergies. Be sure to let us know if you have any when you submit your ingredients.
Our very first challenge comes to us from James, via email.
Ingredients: Brown Rice Noodles, 1 pound of Ground Turkey, Green Onions
Allergies: Wheat, Eggs
Our Creation: Creamy Turkey Noodles
Allergy Status: Wheat/Gluten Free, Dairy Free, Egg Free, Yeast Free, Cane/Refined Sugar Free, Sesame Free, Legume Free, Nut Free Compatible, Soy Free Compatible, Vegan Compatible
On to the recipe and pictures! Substitutions and notes are listed at the end of the post. Read More