Stuffed Vegetables
now browsing by tag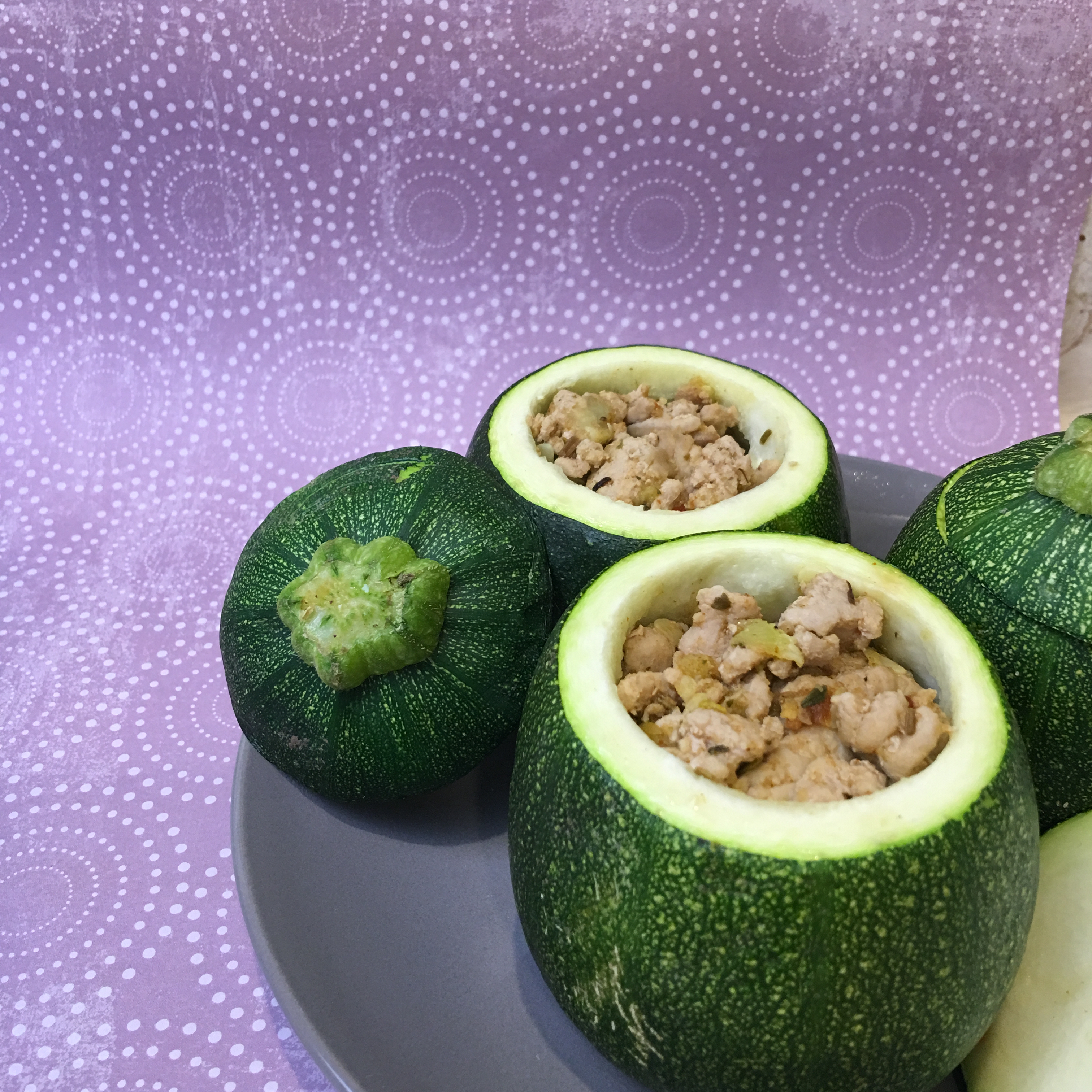 Stuffed Organic 8-Ball Squash Recipe
I saw the inspiration for this on Instagram (@lchf_italian), and thought, I should totally stuff a squash. Then I realized, Stuffed Veggie Week!!! It's not a thing yet, but it will be in a few weeks. Just know that I'm lovingly working on recipes as we speak every day to make a neat week of recipes to share. Until then, here's the first of the stuffed veggies.
Allergy Status: Wheat/Gluten Free, Dairy Free, Egg Free, Soy Free, Nut Free, Peanut Free, Yeast Free, Cane/Refined Sugar Free, Sesame Free, Legume Free, Low Histamine, Diabetic Friendly, Paleo, GAPs, AIP Compatible, Corn Free Compatible, Nightshade Free Compatible
For AIP & Nightshade Free: Use a custom season blend of choice. All seasons salt contains paprika.
For Corn Free: Source safe ingredients, especially the seasonings.
Taco Inspired Stuffed Peppers
I feel like I've been on an international kick as of late in the kitchen… I wanted something that had a South of the Border feel, so taco inspired peppers were on the menu.
Fun story: originally, I was going to add sprouted red rice to these peppers, but the rice didn't cook. It boiled, and when we put the lid on to let it simmer, apparently it did nothing. So the rice was hard and had to be left out. In the end, I think it worked out better. Remind me to tell you about how the stove exploded… I've been cooking on a portable induction hot-plate like item for weeks… Back to the recipe.
More than anything, I was SOOOO thrilled and somewhat feeling proud that I had the kids eating OUT OF peppers!!! I asked them to try their first bite with the pepper itself, and as always, they were willing to go along with my crazy idea for a bite or two. Well, Kid Three and Kid Four loved the pepper bowl. Kid Two, not so much, as he's very sensitive to spicy things. Either way, it was a total win, win, win, and they all went back for seconds, and they were super happy when I pulled out their favorite potato chips so they could eat it dip style if they wanted.
As if that's not enough, I also had the joy of introducing the kids to ramps. I hadn't heard of them before this season. I've been seeing them on Good Eggs, an online marketplace that delivers in our area. After seeing them for a while with the leaves, then as bulbs only with the warning that this was the end of the season, I decided to make the jump. When they arrived, I couldn't stop smelling them. Uh-MAZE-ing. Kid two was like, eh. Kid Three, he so totally got me on this one. He was into the smell just as much as I was. What made me really happy though was that after everything was cooked and Kid Two tried a cooked ramp piece on its own, he was in love with them too! What more could I possibly have asked for? On to the recipe and photos!!!
Allergy Status: Wheat/Gluten Free, Dairy Free, Egg Free, Soy Free, Nut Free, Peanut Free, Yeast Free, Corn Free, Cane/Refined Sugar Free, Sesame Free, Diabetic Friendly, Vegan, GAPs Compatible
For GAPs: Use navy beans instead of black beans. The flavor will change some, but still tasty.
For Corn Free: Make sure you source safe ingredients. It is possible, but will take some work.