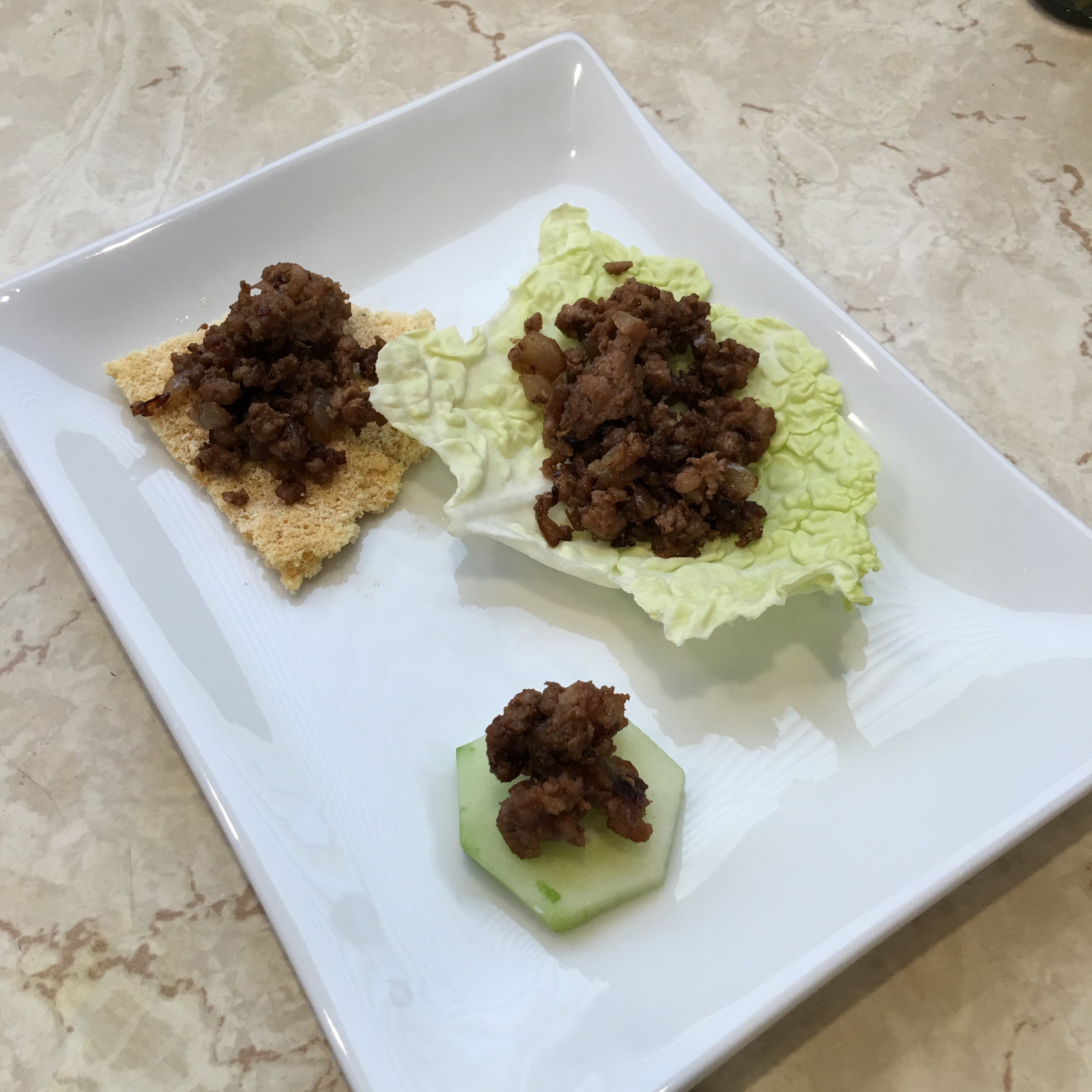 Tamarind Pork
Do you know much about tamarind?I didn't, just that I saw it in a drink once at the grocery store. I've seen it mentioned in other things here and there, but just didn't know much since I have memory of it. So, when I saw this product in the store, and saw how simple it was, I thought, nah, I don't need to call and give them corn free question run down. I'm going to be brave and try it. That was a really dumb idea, but, I now know what it tastes like, and it was really yummy, until it made me really sick. Glad I only ate a few small bites.
Here's what I can say. If you can't have soy, I feel like this would be a good soy "taste" replacement. You should also know there seemed to be hints of sour as well.
Allergy Status: Gluten Free, Dairy Free, Egg Free, Soy Free, Yeast Free, Paleo, GAPs, AIP
Ingredients:
1 pound Ground Pork
6 TBSP Organic White Onion
1 TBSP Organic Tamarind Paste
1/2 tsp Pink Salt
Optional: Organic Napa Cabbage Leaves, Organic Cucumber Slices, Yucan Crackers
As with most things made with the intention of me being able to eat it, there aren't many ingredients, and it comes together fairly quickly. Start by heating a pan on medium-high heat (375) and add the meat and onions together. Stir regularly to prevent burning. Once the pork has cooked, drain the meat and let it rest for a minute or two (to allow more draining). Mix in the salt and tamarind paste.
At first, I was going to eat this straight, but then my foodie brain kicked into action and I had thoughts of it being served in a fancy restaurant. I tried it on cucumber, cabbage leaf (like a roll up or taco), and on a cracker. They were all SOOO good. I truly couldn't decide which one I liked best, which is why I'm sharing them all with you. I truly hope from the bottom of my heart that you enjoy this meal for me.