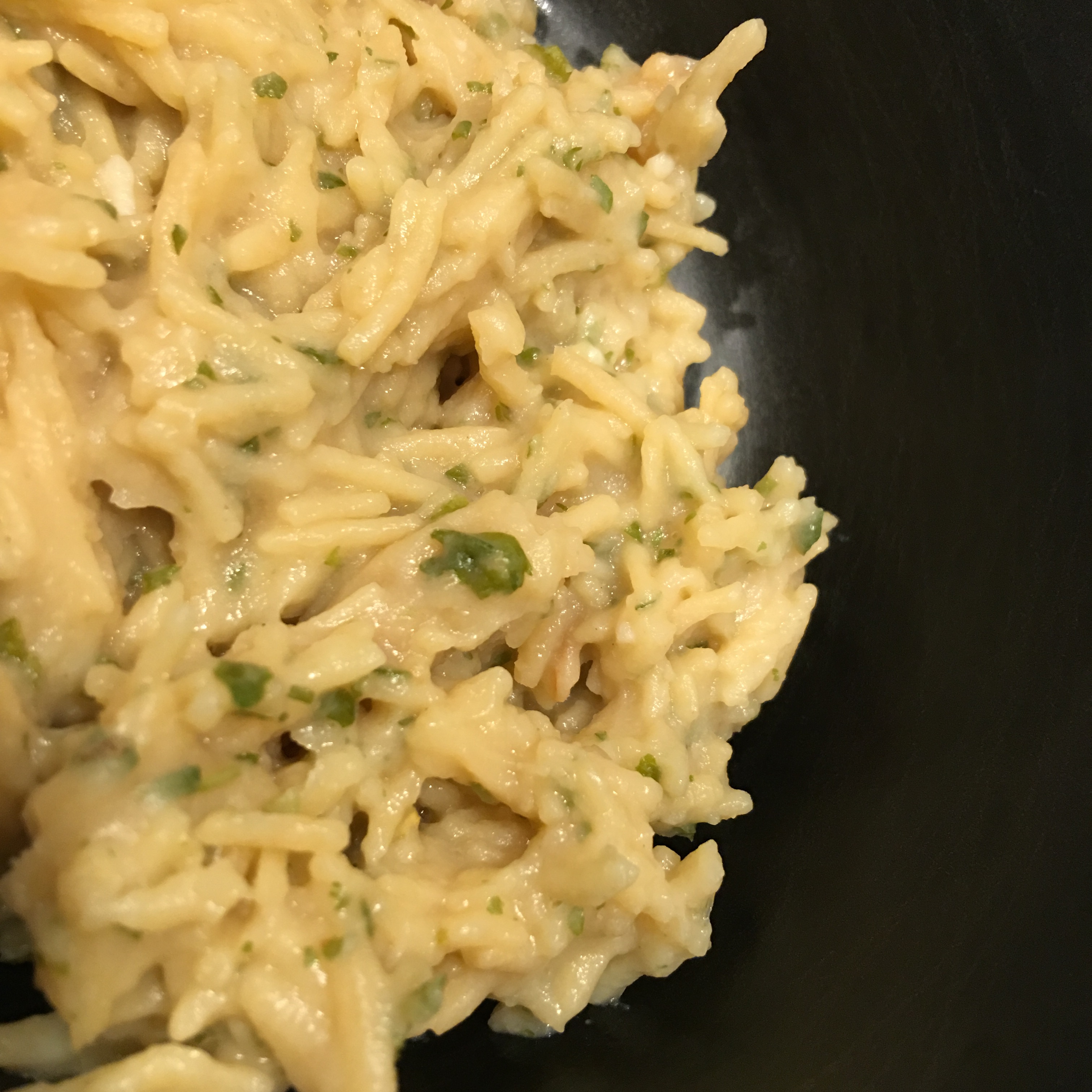 Tolerant Green Lentil Pasta Review
Nope. I'll start with that. Now, since we're still using the induction cook top, I'm going to give Tolerant a little benefit of the doubt, and think that maybe I did something a bit wrong when cooking these. However, I did follow the instructions. Nope. That's the word of the post. Their other products have all worked really well for us, but nope. These had a strange smell, everyone said they tasted funny, and as you'll see in the photos, they didn't cook up very well. I was able to save them a little bit with some seasonings, however, the only reason they were eaten was because, waste not want not.
Overall, I wouldn't suggest this unless you know you love green lentils, and are OK with goopy-ish pasta. I've found in general that with this brand, you have to watch it like a hawk, so that may be part of our personal problem. Where the kids are OK with the black bean noodles and red lentil noodles, they simply weren't OK with these. I've never used anything with pea flour before, and I wonder if that's why they didn't like them so much. I later learned that The Papa hates all of their pasta, and eats it to show support for Kid Two when I make everyone eat it. However, Kid Three, who can have wheat, LOVES the red lentil pasta, and will eat it straight without sauce. For Kid Two, he doesn't have many options that we can both handle (most GF pastas are rice or corn, both of which are awful for me to try to cook).
My final thought is this: these aren't for us. However, I think if you have food allergies, and can tolerate these, give it a go at least once. You may be pleasantly surprised. Oh, and I wasn't paid for this, or given free product.
Be sure to read the captions for more info.