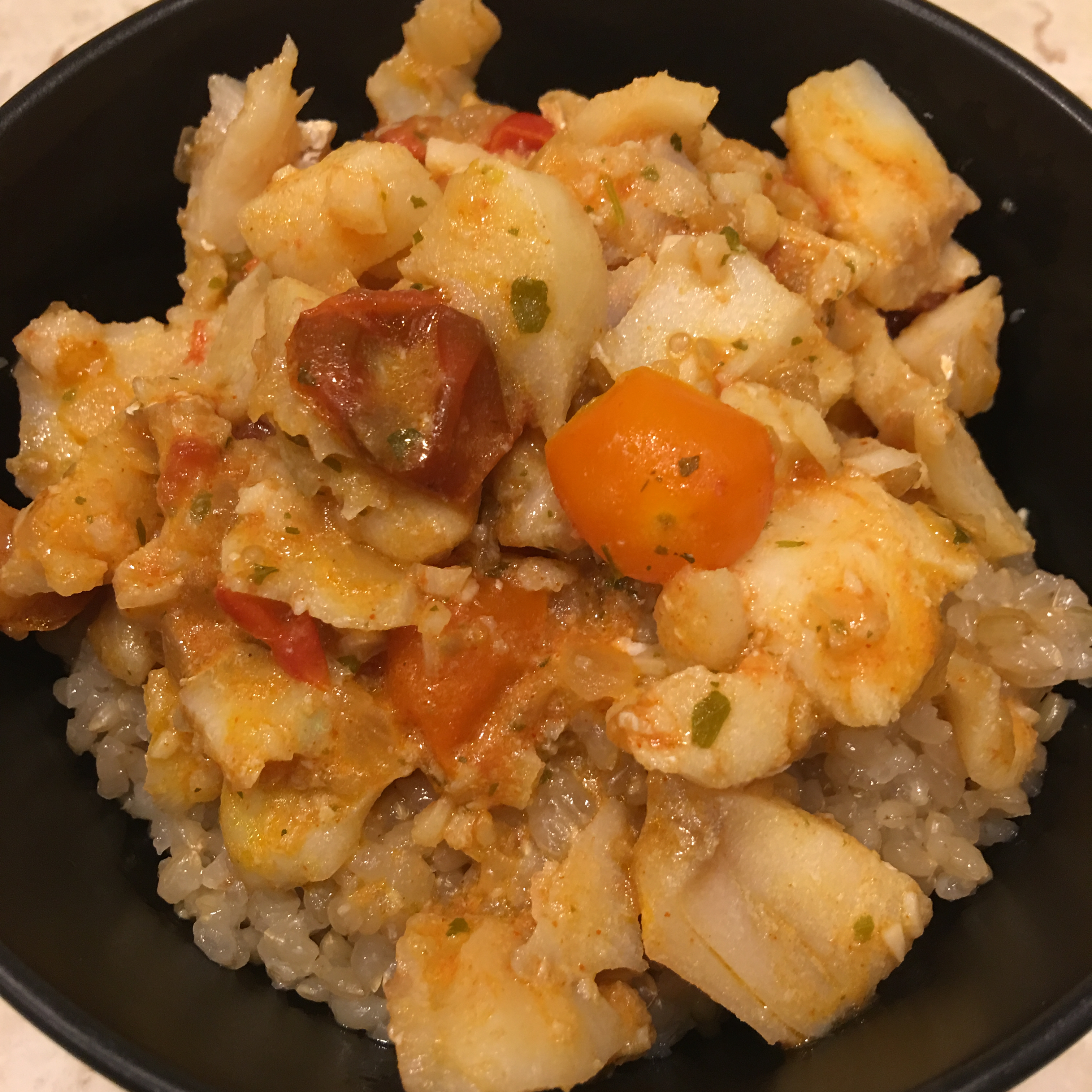 Tomatoes & White Fish Recipe
For those of you that have been on this journey with me for quite some time now, you know how MUCH I want to go to a restaurant that costs about $400 a person, and leaves you feeling hungry when you leave. hehe. No really… I do. This meal was an attempt to create that environment here in our home, even though I'm allergic to it, and could only pretend to eat it. My first thought was blistered tomatoes. Look it up, it's really a thing. Then I thought, no, the kids won't go for that, so went in a slightly different direction. In the end, I made the right choice because the kids enjoyed the meal, even though it was something totally new and different. From my heart to your tummy, I truly hope you enjoy this one. Well, not that I don't want you to enjoy the others, just make sure you serve yourself a $400 portion 🙂
Speaking of portion size, that has become a bit of a joke in our kitchen. The kids will sample dinner and tell me if they would like a $10 portion (a lot of food) or a $400 portion (just a little). Cracks me up.
Allergy Status: Wheat/Gluten Free, Dairy Free, Egg Free, Soy Free, Nut Free, Peanut Free, Yeast Free, Cane/Refined Sugar Free, Sesame Free, Legume Free, Diabetic Friendly, Paleo, GAPs, SCD
Ingredients:
30 ounces White Fish of Choice, cubed
12 ounces Organic Cherry/Grape Tomatoes
4 TBSP Organic Extra Virgin Olive Oil
1 tsp Organic Smoked Paprika
1 tsp Sea Salt
2 tsp Organic Chopped/Minced Garlic
3 TBSP Organic (Cold-Pressed) Lemon Juice, or fresh squeezed
4 TBSP Organic Caramelized Onions
A Note When Choosing Your Fish:
Select a white fish that is thick. Avoid rock fish and talapia, as they won't cube as well.

Directions:
Start by heating a non-stick pan on medium heat (375). Heat your olive oil, then add your fish, and tomatoes, and mix them up together. Next, add all of your seasonings. Mix everything together really well, and allow the whole mix to cook for 6 minutes. Now, turn the heat up to high (425). Continue to stir, and allow the mix to cook for 5 minutes. Turn the heat off, you're done! How easy was that?
Time for pictures! Kid Three wants you to know that he helped take pictures, he's really proud of them, and made sure that I included his hard to get shots of me seasoning in action.