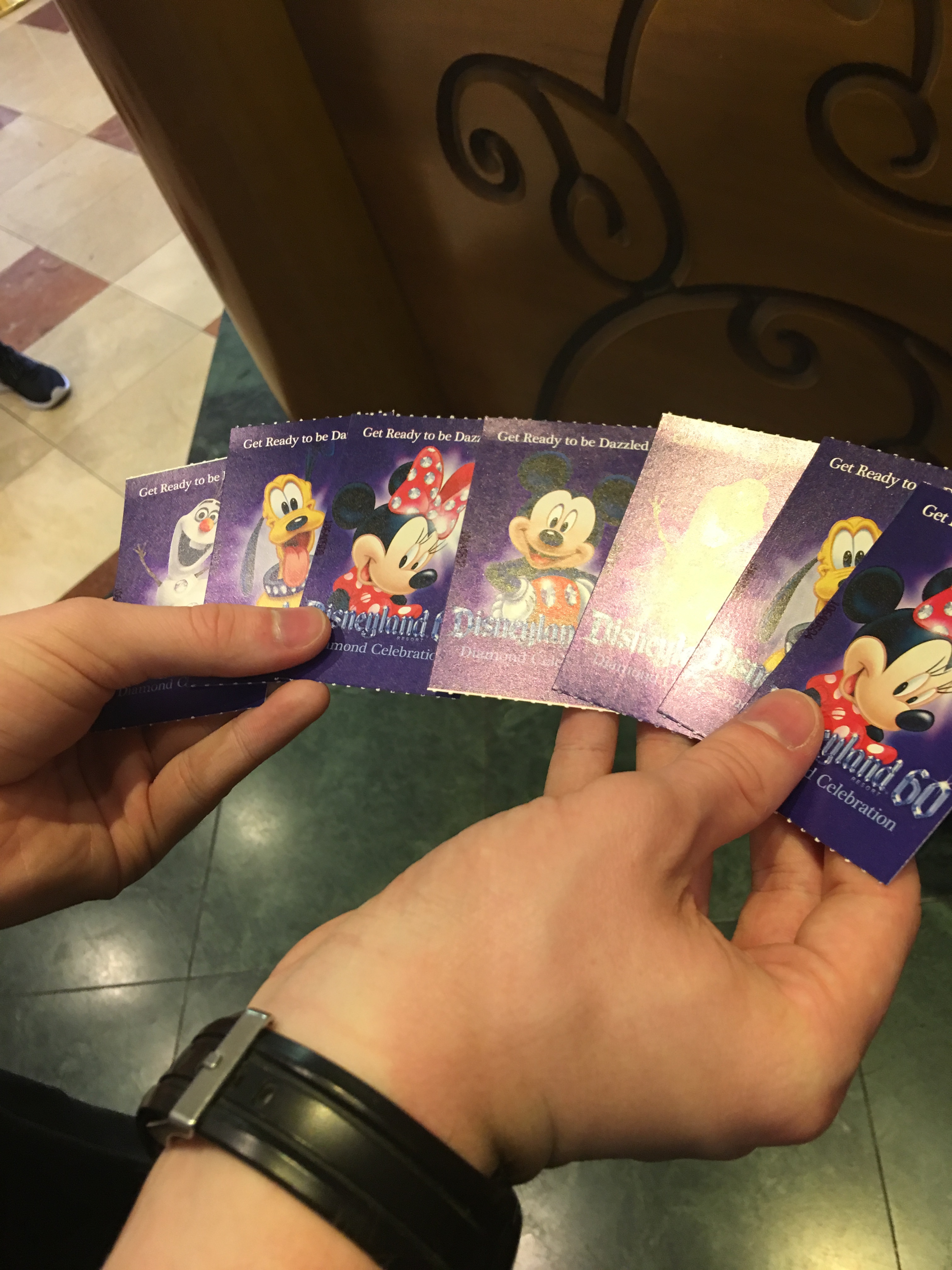 Welcome to Part 2 of the Traveling Series. This part will cover the night of departure, and the first full day of the trip, and a bit of what the kids did without me.
Part 1  |  Part 3
The Night of Departure
As expected, they didn't leave on time. I was beyond exhausted, but of course, couldn't go to sleep because I was trying to get them out of the house. As soon as they were gone I was out.
Meanwhile, in an RV far far away, well, not that far… The Papa and Grandma were driving the 4 kids to an RV park in Morgan Hill, which is south of us, by maybe a couple of hours? Maybe 90 minutes. The idea was that they would skip over all of the morning traffic, and "save" hours of travel time. It worked OK.
The next morning (Thursday), the kids got to swim their little hearts out at the RV park, and had a blast, until it was time to take showers. The showers didn't have working hot water, so they got to freeze.
Meanwhile, I got up late and decided I wasn't going to put a crazy amount of stress on myself getting out of the house. The Papa wanted me to leave by 11am, but I think it was 12 by the time I was on the road. I left after getting all the corn free items together and making sure i could breathe etc. I do happen do drive a bit faster, so i was able to catch up with them somewhat quickly. We met up at the Gilroy Outlets (or near there) which set me back 30 minutes. As someone who doesn't like to waste time, I was bit frustrated. They were eating lunch (Pineapple Pork Balls) and Grandma was shopping. In the end, I ended up an hour ahead of them in reaching our first destination: seeing family members. I got to spend time with our family while waiting for them, and the baby got to try cupcakes from our Bakery. It was fun to watch. She was like Godzilla, shaking the package around. A little heartbreaking after having them travel delicately. After a while, we got the call that the RV had arrived, so we set out to meet them at Whole Foods so they could eat dinner together.
I took the mask off in my car and learned lesson number one. I was now allergic to myself. You see, there's a reason I don't go to many places, and an even bigger reason I don't stay long. I still have to be able to get myself home. I had forgotten this. As the perfume that had soaked into me for an hour was breathed in, my throat started to get massively pressurized (think of someone grabbing your throat and choking you), and close up a bit. My tongue was swelling and was massively irritated. I had no choice but to roll down all of the windows and drive as fast as I could to get to the store…
While everyone at Whole Foods for dinner, I took my sweet time walking through the store, very very slowly and weakly since I was still effected. I was able to find a few things to try including Reeds Kombucha, Cappellos Paleo/Vegan cookie dough, and Good Bites. I also bought a raw peanut butter thing. I ate in my car, by myself, and tried very small two bites of the cookie dough. Nope. I was done in again.
After being at Whole Foods for a long time, we said our goodbyes and got back on the road, but had to stop for gas first. The kids and I were communicating through the window in my car, but I was too weak to talk (as in, the air wouldn't come), so I wrote them messages on my phone and held it up for them to read. After gas, we were on our way again. We got to the RV Park after hours and since i was first, i called the night guard, Chris. He was really nice and had a good long chat about all sorts of things. Even learned a few things about the area. You could see the fireworks from Disneyland at the RV Park. Way cool. Once the RV arrived, we all went to sleep rather quickly once the vehicles were in place.
Friday: Disneyland
It's day 3 of the trip for the kids, day 2 for me. We woke up early since the park opened at 8am. Sleeping in my car wasn't too bad, but not deeply restful. I woke up feeling the pain from something I ate the day before. It was easy to get the little ones up and moving since they were so excited. I had to get dressed, so I put on the mask, gathered my clothes, toothpaste, and face cloth, and used the bathroom in the RV. HAHAHA. I couldn't help but laugh at myself… trying to brush my teeth with a mask on. Remember the meal plan? They were supposed to eat sandwiches, but we forgot to buy a loaf of bread before leaving home, and The Papa said he would get one at Whole Foods. He didn't :/ That's OK though. The kids ended up eating yesterday's bag combined today's pre-packed bag, so there was plenty of food,  just no sandwich. Their Paleo Dessert Cups for breakfast went well, and they added peanut butter and apples to it. We may have to top off on fruit before the trip is over.
We started the morning by going to the Disneyland Pier Hotel to check in. We wanted to let them know that I was there, and to make sure that everything had gone smoothly. It HADN'T. This was a huge blow for us. You see, we had been reassured on the phone that the room would be taken out of use three days before we arrive, deep cleaned, left to air out for two days, touched up, and then we would go in. When we talked to them, someone was still in the room. It simply made no sense. It was at this point I really wanted to go home. The Papa convinced me to stay to try it out, but I should have followed my first instinct.
We got our scooters (one was missing, and that had to be sorted out) and we headed into the park. I was "detained" at the gate because of the mask, and that had to get sorted out too. After a while, we were off to stand in line. No really, we went to stand in lines. We didn't do much of the fast pass, just a little here and there. We used the wheel chair lines when possible, but those were only at certain rides.
The kids were funny. I asked Kid Four if she was having a good time, and she said she didn't know. I told her that standing in line meant that you're having a good time at Disneyland, so she started to think she may have been having a good time. Interestingly, I was started at quite a bit. I thought it would be less so since I was in a wheel chair, but no. Another interesting thing: Our photos were banned. After our first ride (I think it was Space Mountain) we went to look at our picture, and simply couldn't find it. Then we learned that our photo violated the Disney policy, you guessed it, because of the mask. Once The Papa explained that it was a medical device, they had to get a supervisor to unlock it, which took about 20 minutes, and we didn't even buy the picture. lol. The sun was beating down on us quite a bit, and I was all covered up, so I toasted like a marshmallow inside, and of course was dehydrated because, well, the mask, so I ended up too weak to go on. They said the room would be ready around 3:30pm, so I went back at 4:30, and it still wasn't ready. I ended up taking a break in the car and fell asleep for a while. I had a little water and a snack, and went back to the group, just in time for the Indiana Jones ride. It was AWESOME. There was just the right amount of jiggle in the ride. All of the others (except Buzz Lightyear) were too much for me, especially with a mask.
Remember the heat? My face does, forevermore. There's now a permanent line around my face at the top where the mask was. I think it had to do with heat + rubber/plastic + face.
The kids were really good. There wasn't much complaining or fighting. Kid Two really got into taking selfies. He took about 100. Kid Three and I were chatting about that. They seemed to enjoy being with each other, and Grandma was enjoying the roller coasters too. Yup, she gets around for an 80+ year old. The kids had a good time using the phones for pictures, and drained all of the batteries. Yay us! So, when Disney called and said the room was ready, there was just enough juice for me to answer and respond. Off I went. I left them to the fireworks and parade.
I went in, got keys, and headed up. Once I got in the room, I took the mask off, and waited. And waited. And thought I was doing OK. So I turned on the TV, but was too tired to stand, so I sat on the floor. I flicking through a few channels, I settled on a thing about how to escape quick sand. Hey, you never know when you'll need this handy information. After several minutes, I had hope. I was tired, and the beds in the room were looking so inviting. I didn't notice at the time, but I was getting lower and lower to the ground. After about 10 minutes, I finally realized that I was having a slow reaction. Did I ever tell you about the time The Papa thought I was dead in the kitchen? It's like that. I get to the point where I'm essentially paralyzed, can't move, and begin to cry uncontrollably, but I'm not crying. It's more like face leaking, as there's no movement or emotion involved. I can see the world around me, but I'm glued to the floor and can't move. Breathing slows, and I have to be physically carried to a place where there are no fumes etc. Yup. It was like that. I got the mask back on, and slowly exited the room.
I let the front desk know what happened, and we got a full refund, including a refund on my park ticket for the next day. I rested in the car for a bit after I got the scooter returned, and drove home. Yup, I started a long drive home at 10pm. I made it until 3am, then took a long nap, and was home by 6:30 in the morning, and went to bed.
Back at Disney…
The kids stayed at the park until closing, then took a shuttle bus back to the RV. It must have been 11pm when they got somewhat settled. We chatted on the phone as I drove, and then they all went to sleep.
Saturday
They slept in (they would have been up early if I had things my way) and went to Disney California Adventure. They did all sorts of things and took a ton of pictures, and we chatted throughout the day. They got to see characters etc, and had another nice dinner out. I slept for a long time, then worked.
Sunday
They went out with our food Friends Kevin and Ann. They were near Universal, and had planned to go to the park, but by the time they had everything together, it was already 3pm. The park was canceled, and instead they walked Universal Way. They also took the kids to iFly and a comic book store. All of the kids really loved the flying, especially Kid Four. She had a grin on her face the whole time. Super cute. As usual, they called me here and there, and were emailing me pictures through the day since they kept the business phone that takes pictures.
Monday – Wednesday
These days were a lot more relaxed. They started to drive north, spent a whole day with family, and just had a nice time. They also stopped at Hearst Castle and had a great time. As The Papa and I were chatting on the phone, I said it would be funny if we gave the kids a test when they got home. He was laughing, and said, yeah we should do it, and with that, announced to the kids there would be a test. They really paid attention after that. He took them on a couple of different tours, and they were able to see so many neat things.
They took their sweet time getting home, and when they did, you know what? I did laundry. A LOT of laundry. After I gave out the test 🙂