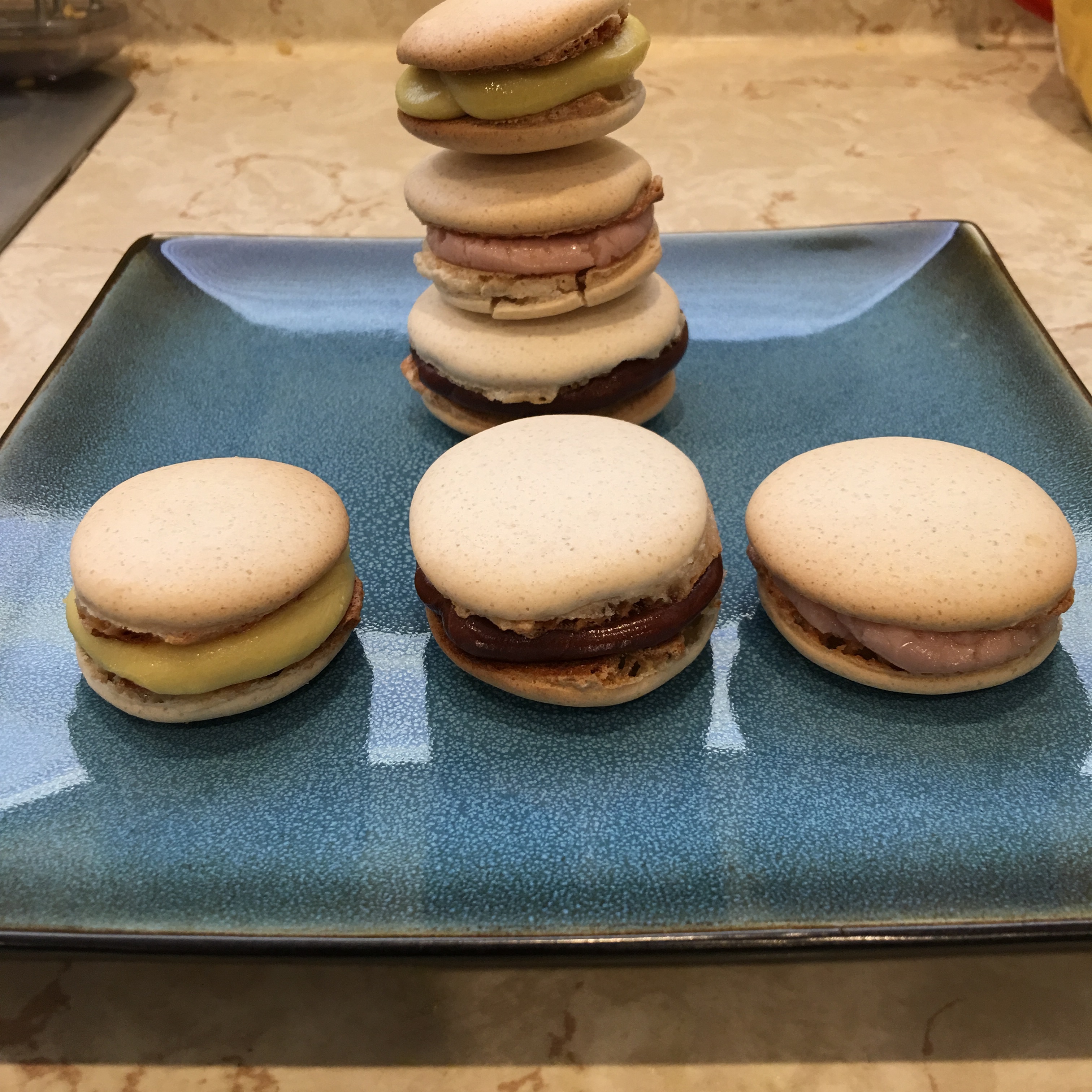 So, a while back I said that I had plans to share this little experiment, so this is me, sharing, because sharing is caring 🙂
I think sometimes it's easy to go online and look at pretty blogs and think about how easy they must have it because every post is beautiful, and everything looks wonderfully delicious, and the lighting is just right, and there's a long list of comments, and a million likes on Instagram. Whew. That was a long list. However, the painful reality is that there are so many failed ideas and recipes that simply aren't shared. Well, I'm sharing one of mine.
It all started at the Maker Faire when this really awesome lady came up to me and was enjoying the concept behind what we do, and asked if I had heard of Aquafba. I hadn't, and she proceeded to tell me all about it, including a Facebook group that's started with the hopes of mastering the vegan macaron. After the dust settled and I finally had time to look into this new lead, I stumbled into the coolest *looking* thing I've ever made.
You see, I've always wanted to make macarons. It's one of my secret foodie dreams. However, I've never eaten one, and neither has Kid Two. I bought some very fancy/expensive ones once for the others to try, and they didn't like them. I thought they were so cool… they even had one with edible gold.
Now, I have to give you full disclosure. I've only read a little about macarons, and once I saw how egg dependent they were, I simply moved on. I once saw a video of someone trying to make a vegan version, and just no. Like I said, I had moved on. However, as some of you may know, I have a memory that won't quit. What little bit I did know about these, I was able to apply that knowledge to get this far.
The only goal of the experiment was to see the drained chickpea water in action. It really did look like egg whites at the start in the bowl, and I was interested. Then, like magic… it happened! It seriously whipped up like real egg whites. I was in total shock. From there, I was like in a bit of a panic and a frenzy. What do I do?!?!?! Macarons!!!!!! Now's my chance!!!! But I don't know how to make them.
So I went online and picked out two very simple recipes and went from there. Since I didn't know much about Aquafaba (remember, this was my first rodeo), I measured out 2 cups of fluff, and pretended that was whipped egg white, and proceeded to try to make something happen. Well happen it did.
Since none of us knew what they should be like, we accepted this as a small victory. The next day, I bought some at Whole Foods, both regular and vegan. The Papa says I got close in taste to the vegan one, but was nowhere near the right texture. As we examined them, we saw that they have a little bit of "cake" in the cookie itself. So, where did we go wrong? I haven't a clue, because the next day, I tried again.
This time I found out more about the conversion rates for aquafaba, and actually measured out the liquid before whipping. I was so giddy because I just knew it would be right. I measured! What could possibly go wrong? Everything. That's what can go wrong. The second set was even worse than the first. It was a train wreck. Remember that song Don't Cry For Me Argentina? Well cry for me. I'm only brave enough to post one small picture of my second attempt at the end of this post.
I've put the details of the steps on the captions of each photo.