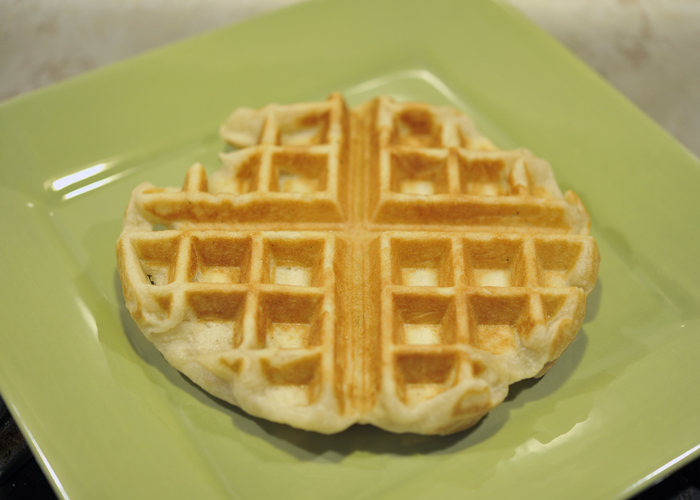 BBBBBBRRRRRRRRREEEEEEEEEAAAAAAAAAAADDDDDDDDDDDDDDDDDDDDDD!!!!!!!!!!!!!
OK, I've regained my composure, and I can speak calmly with you about this amazing, yummy, texture right, bread. Do you know how long it's been since I've had bread…. Ener-G use to have a tapioca loaf that was ok, then they added xantham gum. I've been without ever since. I digress. Back to the bread!
I had an epiphany some time ago, and have been waiting to find the right moment to try this idea. I got to thinking… my pancakes taste good, and the texture is amazing. My waffles taste great, and I love the texture. The texture of the muffins were great too. Therefore, would it be safe to assume that I could make "fake" bread by changing the ingredients a bit?
As it turns out, you can. After doing a lot of research on gluten free breads, I tried to create something that was corn free from what I found.
Allergy Status: Wheat/Gluten Free, Dairy Free, Egg Free, Soy Free, Peanut Free, Nut Free, Corn Free, Yeast Free, Legume Free, Sesame Free, Nightshade Free, Low Histamine, Cane/Refined Sugar Free Compatible, Vegan Compatible
For Cane/Refined Sugar Free: Use an alternative granulated sugar.
For Vegan: Use maple syrup instead of honey.
Ingredients:
2 cups All Purpose Flour
2 tsp Guar Gum
1 tsp Celtic Sea Salt
1 tsp "dry egg" mix (or 1 small egg)
1 TBSP Organic Sugar
2 TBSP Organic Honey
2 TBSP Organic Extra Virgin Olive Oil
1 3/4 cups Water
Related post: Savory Waffle Bread
Directions:
Combine all of your dry ingredients, then mix in the wet ingredients. I used a stand mixer with the wire attachment and had great results. Cook your batter in a waffle maker (on setting 4/6) or bake as small muffins at 350 for 25 – 30 minutes, or until done.
Some tips and thoughts from your friend: If you make it in the waffle maker, be patient, it senses when the batter is fully cooked. I was afraid to overfill it the first time, so I didn't put in a lot of batter. Then, it was taking longer than usual, and I opened it too soon. It was still kind of gooey, but I actually liked it. If you make muffins, they have to cook for up to 30 minutes. I cooked them for 25 minutes, and thought they were done. They were very gooey in the middle, but again, it wasn't so bad.
I put a waffle section and 2 muffins in a baggie and left it out. The next day, they were really hard. I reheated them in the oven, and they were better, but not like on day one. I also froze 2 muffins, and reheated these. They did much better than the ones on the counter, but, they still weren't as good as day one. Bottom line: make small batches, and freeze them when they're cool to ensure they will keep for as long as possible.