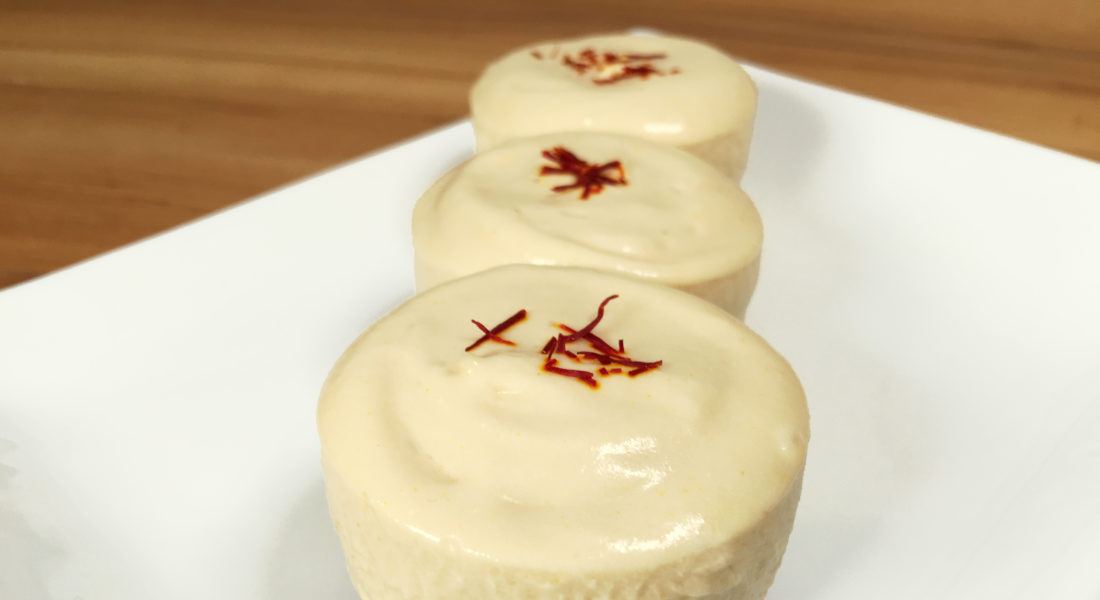 Allergy Friendly Lemon Saffron No-Bake Cheesecake
I have to share several things with you about this cheesecake. First, I love the color. It's naturally a light golden-yellow… I just love how elegant it looks. During the creation of this cheesecake, we learned an important lesson – we don't like saffron. Now, it could be the brand that I purchased, however, we weren't enlightened like I thought we would be. As someone who has a dream of creating Michelin quality dishes, saffron is simply a must. I just knew that we would all somehow understand the world better, have this ah-ha moment, and just love saffron. With all the hype I had going into this, you can only imagine my let down. However, if you like saffron, you'll love this recipe. You can also leave it out and go with Lemon Maple instead. Either way, the texture is good, and everyone still ate all of the cheesecakes (laughing emoji). What I did enjoy about this however – I crafted it with our Low/No Sugar kid in mind, and he really did enjoy it.
Before you jump in, if this is your first rodeo, be sure to read through our No-Bake Cheesecake Basics post. In that post, I go over all you need to know about the different brands of cream cheese, as well as ratios, tips, tricks, and more. You can also see all 13 flavors of our No-Bake Cheesecake Series here.
Allergy Status: Gluten/Wheat Free, Dairy Free, Egg Free, Nut Free, Peanut Free, Yeast Free, Nightshade Free, Sesame Free, Vegan, Soy Free Compatible, Legume Free Compatible
*Filling is Cane/Refined Sugar Free
Soy & Legume Free: Use a different cream cheese option (see the basic post for details) Read More