January, 2016
now browsing by month
LEGO Review – 31014-1 Power Digger
This Power Digger is just too cute. I have another little yellow construction vehicle on my desk, so I was happy to add this one. It's like they're cousins. If you like construction vehicles, this is a great set to have. If you have a little kid, this is a great set to have. If you're an adult that likes LEGO, this is a great set to have. I think you get the idea. Overall, the build is REALLY fast, and if you're not careful like me, you'll miss a step towards the end and proclaim that it's an illegal connection. Then you'll quietly realize that you've made a mistake, fix it, and go about your building whilst pretending that didn't just happen. Have fun!
LEGO Review – 40139 Limited Edition Gingerbread House (& MOC)
So, as you can see, I was greedy. I got 2 🙂 I started by following some of the framing instructions. I didn't want to deviate too far from the original house in that regard, mainly because of the limited number of pieces I was dealing with. From there, I had to add some pieces from our collection. Mainly, I had to being in some 6×8 plates for the base since the original is rounded on all 4 corners. I used the extra rounded ones for the roof. Read More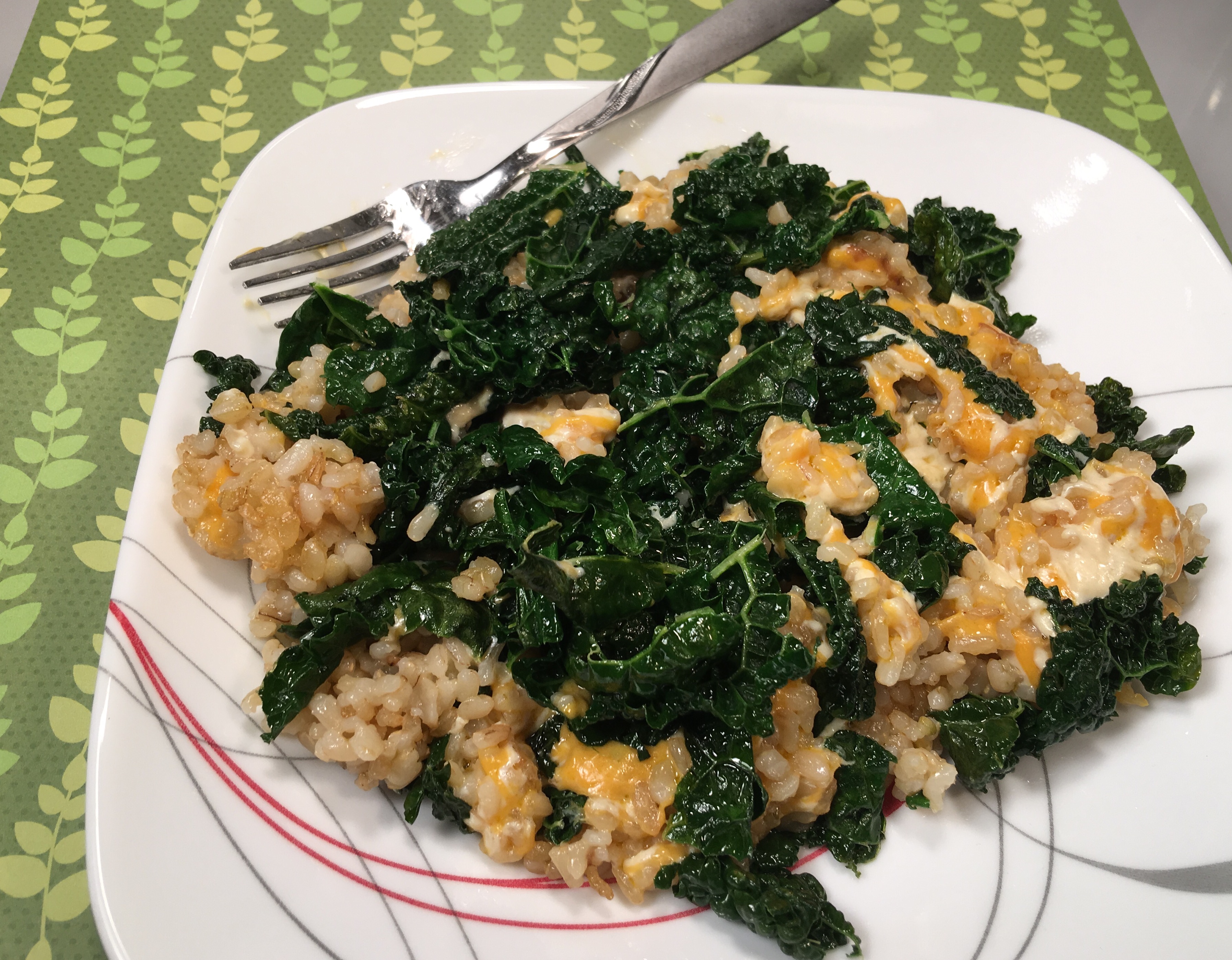 Quick, Easy, Healthy, Delicious Dinner: Cheesy Kale & Rice Recipe
Kid Two LOVES cheesy kale. You see, a long time ago, I got fed up with bread. It's silly now, looking back at it. I didn't like how huge burger buns were, and when the kids would eat food, it seemed like they were taking on way more than what was needed. Honestly, half the bun would be the perfect size, then it wouldn't over shadow the flavor of what's inside. Enter kale. You know, the vegetable no child wants to eat. Well, I started serving the kids kale and Sloppy Joe. They hated it, but were willing to play along. Enter cheese. Suddenly, kale is everyone's new best friend. I started to sauté kale in olive oil, and add cheese. Initially, there was A LOT of cheese in the mix. Have I mentioned the kids love cheese? Especially Kid Three. Needless to say they were totally OK with the fact that Sloppy Joe was served a top kale, as long as it was cheesy kale.
Allergy Status: Wheat/Gluten Free, Dairy Free, Egg Free, Soy Free, Nut Free, Peanut Free, Cane/Refined Sugar Free, Sesame Free, Low Histamine, Diabetic Friendly, Vegan
***For those of you that need dairy free cheese, most of them contain top and/or less common allergens such as: Almond, Cashew, Coconut, Corn, Potato/Nightshade, Soy, Yeast, and a few others. Choose wisely based on your needs. Read More