November, 2017
now browsing by month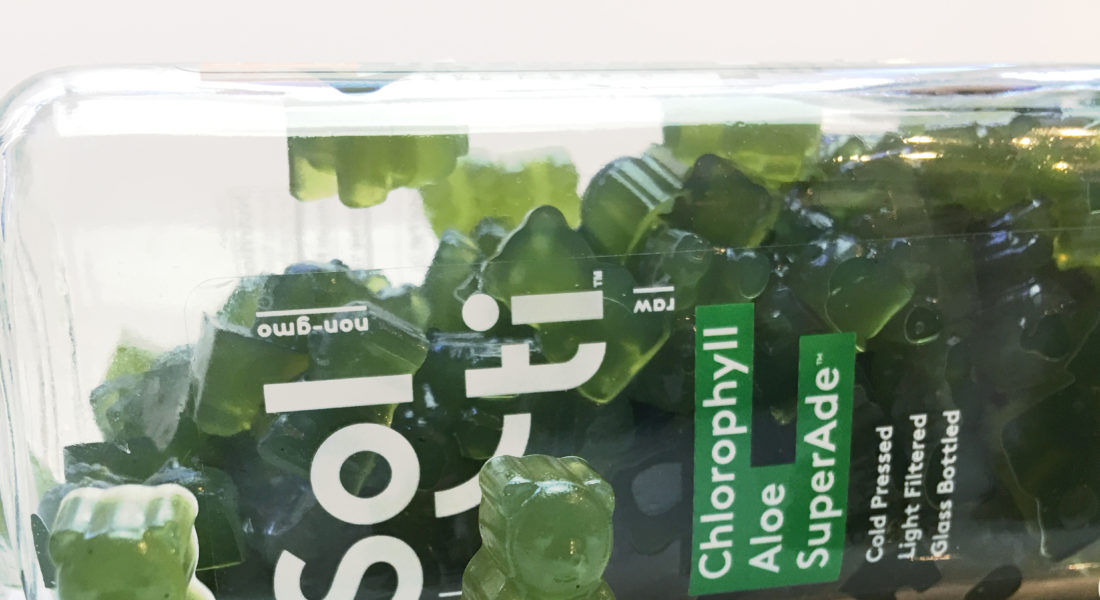 Allergy Friendly Green Gummy Bears – Vegan, Corn Free
This is the final installment in our gummy bear series that features Solti juices. This was our favorite gummy to eat by far, however, it had some leaking issues after being in the fridge for a while. I've seen this before with these types of ingredients. It's nothing to be concerned about in my opinion, especially if you have a limited range of ingredient options.
Let's talk texture. These were FANTASTIC. They were a cross between a hard gummy, and finger jello. I personally called them gummy bears, but everyone else kept saying finger jello, so I finally had to cave and agree with them. They're very soft to eat, and have a melt-in-your-mouth-like experience. Are they close to a traditional gummy bear? Not even close. Are they amazing if you can't have a traditional gummy bear? Absolutely.
If you can have traditional gummy bears, be sure to check out Krysten's Kitchen green gummy bears. While they're not corn free or vegan, they are one of the healthiest gummy bear alternative recipes out there. Also be sure to check out our Solti Charcoal Lemonade Gummy Bears, and Solti Watermelon Gummy Bears.
Allergy Status: Wheat/Gluten Free, Dairy Free, Egg Free, Soy Free, Nut Free, Peanut Free, Yeast Free, Corn Free, Cane/Refined Sugar Free, Yeast Free, Vegan, Diabetic Friendly, Paleo Compatible, AIP Compatible, GAPs Compatible