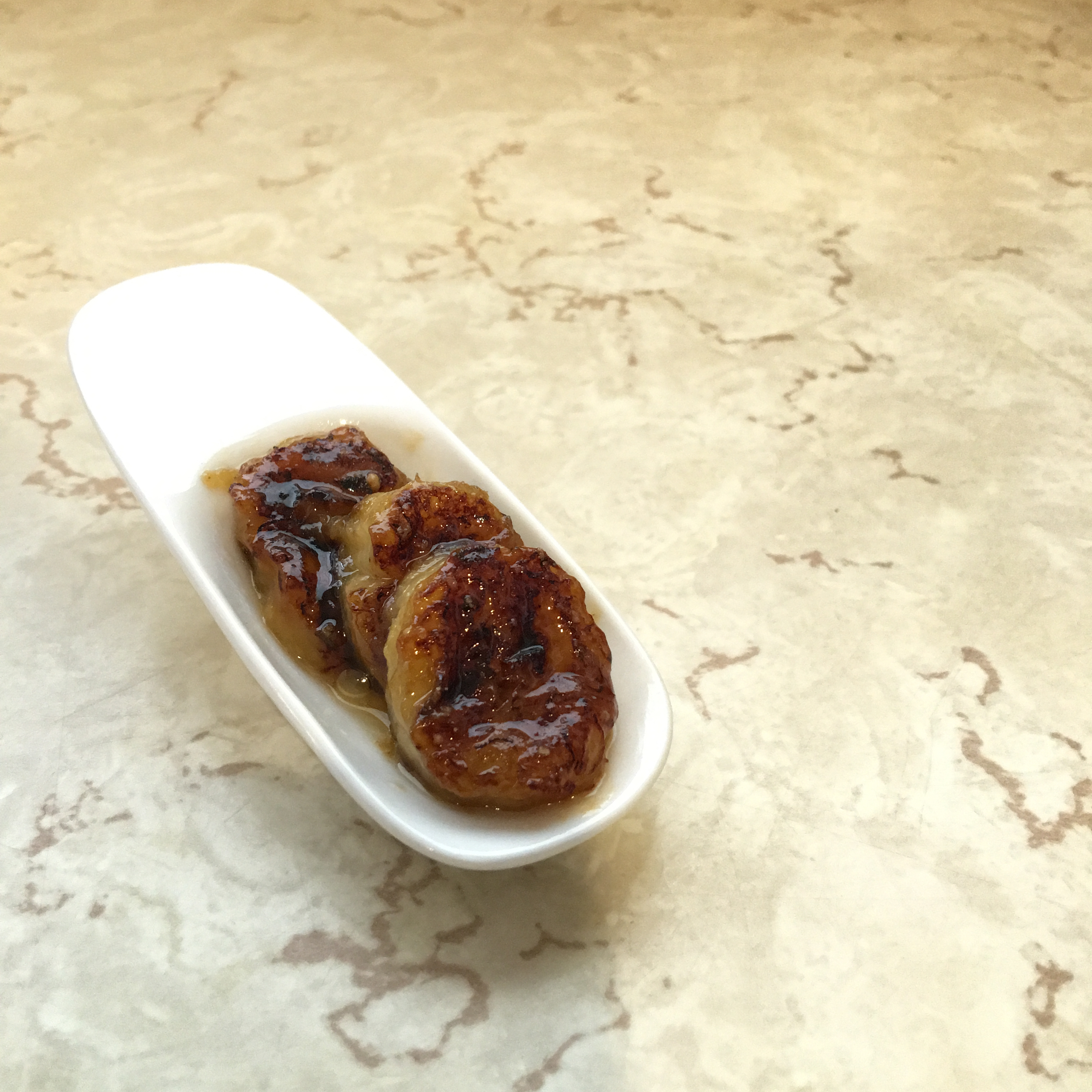 A Fun Banana Topping
I've been wanting to create something fun like a "semi-fried" banana. I started with Fried Banana Balls, a recipe that's now in the try again pile. Then I tried straight banana, and hit the mark. These came together quick, and the kids really liked them. Kid Three wanted to keep eating them, and didn't want to share them with his siblings.
Allergy Status: Gluten Free, Dairy Free, Egg Free, Nut Free, Soy Free, Vegan, Paleo Friendly, GAPs Friendly
Ingredients
2 Large Organic Bananas
1 tsp Organic Maple Sugar
small amount of butter or oil, optional
Just a heads up, these come together very fast. Start with two large bananas, and slice them thick. The thick slices made it easier to flip them over, and allowed them to hold their shape very well.
Heat a small non-stick pan on medium-high heat (375) and place your banana slices in without any butter or oil. Sprinkle 1/2 a teaspoon of the maple sugar all over the bananas, and flip them over. Sprinkle the other half of the maple sugar after flipping. The process from start to finish is approximately 5 minutes.
If you choose to add a bit of butter like we did, do so after the flip. I put a hunk of butter on a knife, and spread it all over, and let the heat do the rest. That's it. Ta-da (jazz hands)!!!
These work really well as a snack, as a topping for cookies or ice cream, and as a filling for crepes.