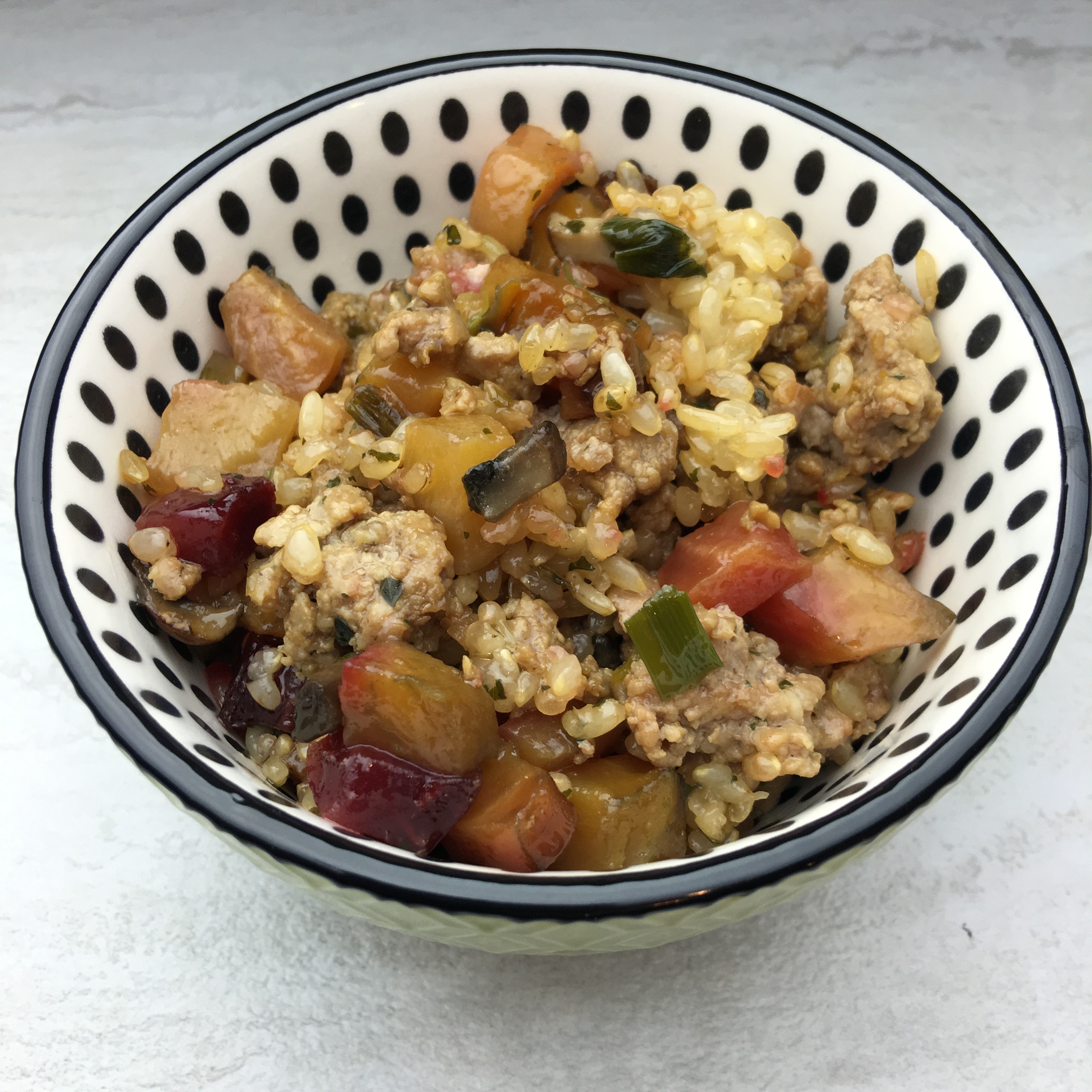 If you've ever seen our Cookbooks, you'll know that we have Beet Stir Fry. The kids call it Red Heaven. I kid you not, that's what they call it. Like always, I think they're messing around with me, but apparently, Beet Stir Fry is just epic. Now, let's be honest, half the fun of having a blog like this is doing something different. If I always made Beet Stir Fry the same old way, there wouldn't be much to share with you. So, I decided to take something old and turn it into something new. Although I really love making new concepts, playing with old favorites is great too. This one was quite special, and the kids loved it so much.
Traditional Beet Stir Fry uses red beets, so I opted for gold beets this time around. I also added in ingredients such as mushroom and green onion to add new depths of flavor. If you're not a huge beet fan, try steaming one and eating it with salt. When I was first introducing the kids to beets, I did this, and they thought it tasted like a rich buttery potato. Then I introduced them to Beet Stir Fry (which isn't really stir fry at all), and there was no turning back.
Allergy Status: Gluten Free, Dairy Free, Egg Free, Soy Free, Nut Free, Peanut Free, Yeast Free, Refined/Cane Sugar Free, Low Histamine, Diabetic Friendly, Paleo Compatible, GAPs Compatible, AIP Compatible, SCD Compatible
For Paleo, GAPs, AIP, SCD: Serve over cauliflower rice, or your favorite rice alternative. Zoodles would work well too.
Ingredients:
3 TBSP Dairy Free Butter (or Organic Olive Oil)
Organic Extra Virgin Olive Oil for cooking
6 ounces Organic Mushrooms, cut into small pieces
1 bunch Organic Green Onions, diced
2 pounds Ground Pork
3 tsp Sea Salt
2 tsp Organic Dried Parsley
3 extra large Organic Gold Beets, peeled and cubed
1 medium Organic Red Beet, peeled and cubed
4 – 6 cups Cooked Organic Short Grain Brown Rice (measured dry)
Optional: Organic Maple Sugar, or Organic Sweetener of Choice
Start by preparing your beets. Pour oil all over a baking tray, and add the beets. Bake in the oven at 400 until the beets are tender, and easy to poke with a fork. You bake time will vary based on the size of your cubes. I generally start with 20 minutes on the timer, then check back as needed until they're ready.
Next, add your butter (or oil), mushrooms, and onions to a large non-stick pan. We like to use Bertha for this, which is large and deep. Cook the vegetables on medium-high heat for 12 – 15 minutes before adding your pork. When you add the pork, break it up into small bite sized pieces. As the pork cooks, add your seasonings, and mix well. Once the pork is completely cooked, turn the heat off, add in your beets, and rice. Mix well and serve. If you opt to use cauliflower rice, or a veggie noodle, you may want to reduce the amount of oil and butter used for cooking so your end result is less oily/greasy in nature. Enjoy!