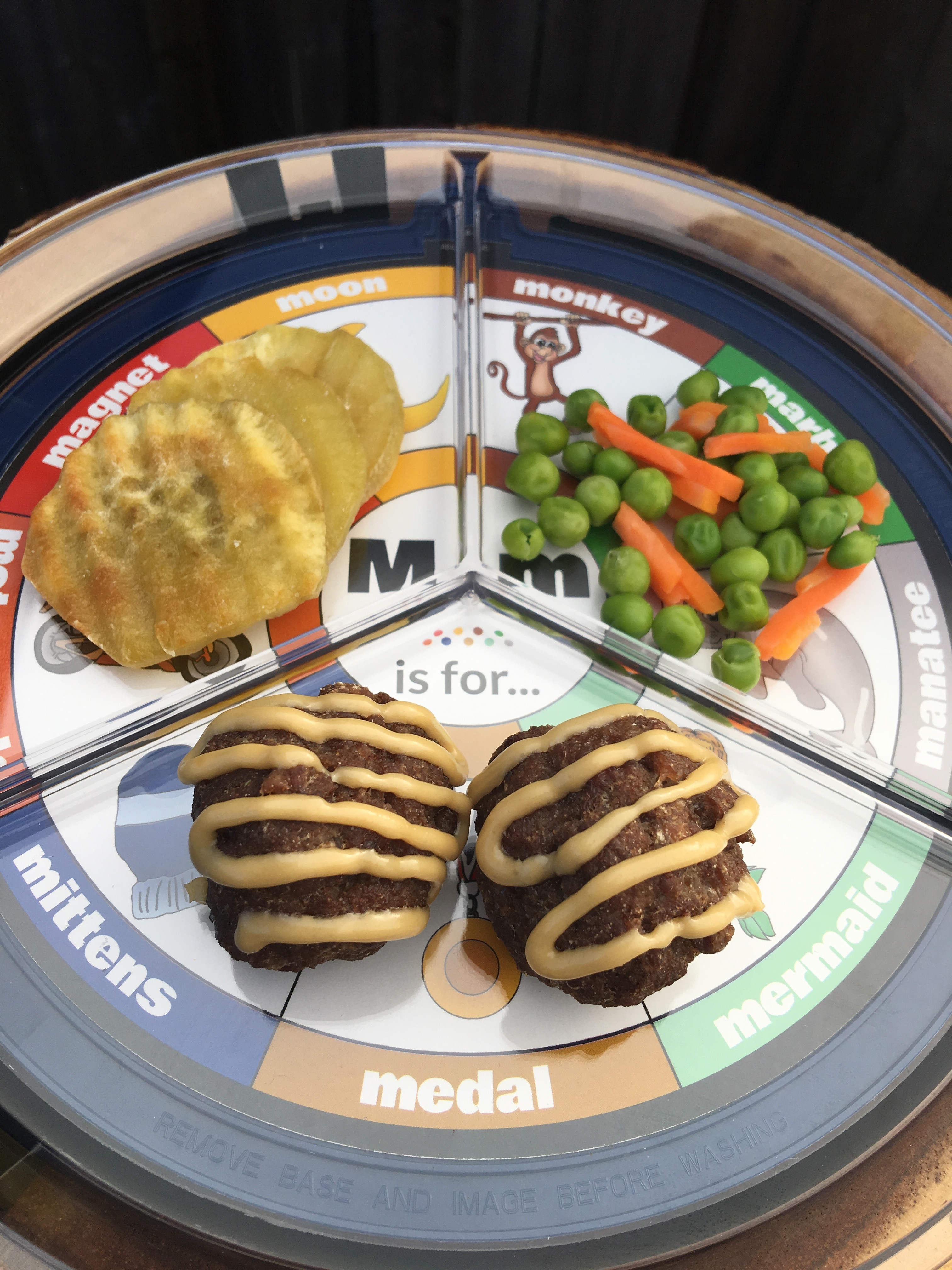 Before we get started, Constructive Eating sent us their product, free of charge, to be used and reviewed. Alright, let's get talking. This product… it's EPIC. You know how honest I am. I'd never say that unless I meant it. The Papa, The Kids, and I all have our eyes on the eating utensils, lol. I can say that for the most part, we've been quite blessed with having kids that weren't too picky when it comes to eating. However, our oldest, up until about age 10 could be a problem. I suppose the others were a bit picky in their early years too. I am over the moon in love with the concept behind this product. It's simply way too cool if you have a picky eater. Now, I know some of you come from the background of "not playing with your food" however, have you seen the plates? As a graphic designer, I would have loved to have this when the kids were younger so I could make my own inserts. It would have been never ending fun for me, and them.
The inserts that we have seen are the ABCs, and different kid themes such as space, the beach, the farm, etc. There was also a place-mat included, but honestly, the other items totally overshadowed the place-mat. Don't get me wrong, it's a nice addition to the set, especially if you want your child to have the full experience. As an adult with older kids reviewing it, I could take it or leave it. The utensils on the other hand, I REALLY want to take them for myself. They're just too cool.
If you're a fan like us, visit ConstructiveEating.com and when you check out, use the code Allergy15 and save 15% on your order! How nice is that? The code will expire June 1st, 2017.
Allergy Status: Gluten/Wheat Free, Dairy Free, Egg Free, Soy Free, Nut Free, Peanut Free, Yeast Free, Corn Free, Rice Free, Refined Sugar Free, Nightshade Free, Paleo, AIP, Low Histamine, Diabetic Friendly, GAPs Compatible, SCD Compatible
Today, I present you with M is for Meatball. This was a recipe that turned out really well. We've shared the recipe on our RAISE Membership Platform. Head over today to get cooking, and to gain access to invaluable resources.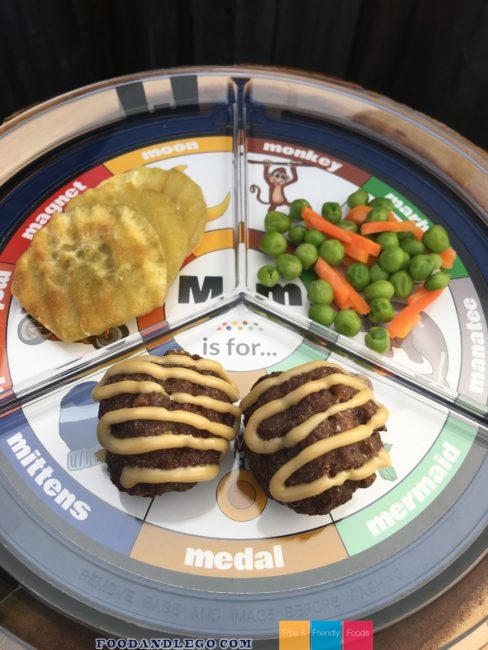 Our Corn Free Cookbook (also Gluten Free and Top 8 Allergy Free) Is packed with recipes and resources to help you thrive when living with a corn allergy, and/or multiple food allergies. Kathlena, The Allergy Chef, is a severe corn allergic, giving us the unique ability to write a book that's accurate. No corn derivatives, no xanthan gum, and all the details you need to enjoy life as a corn allergic.