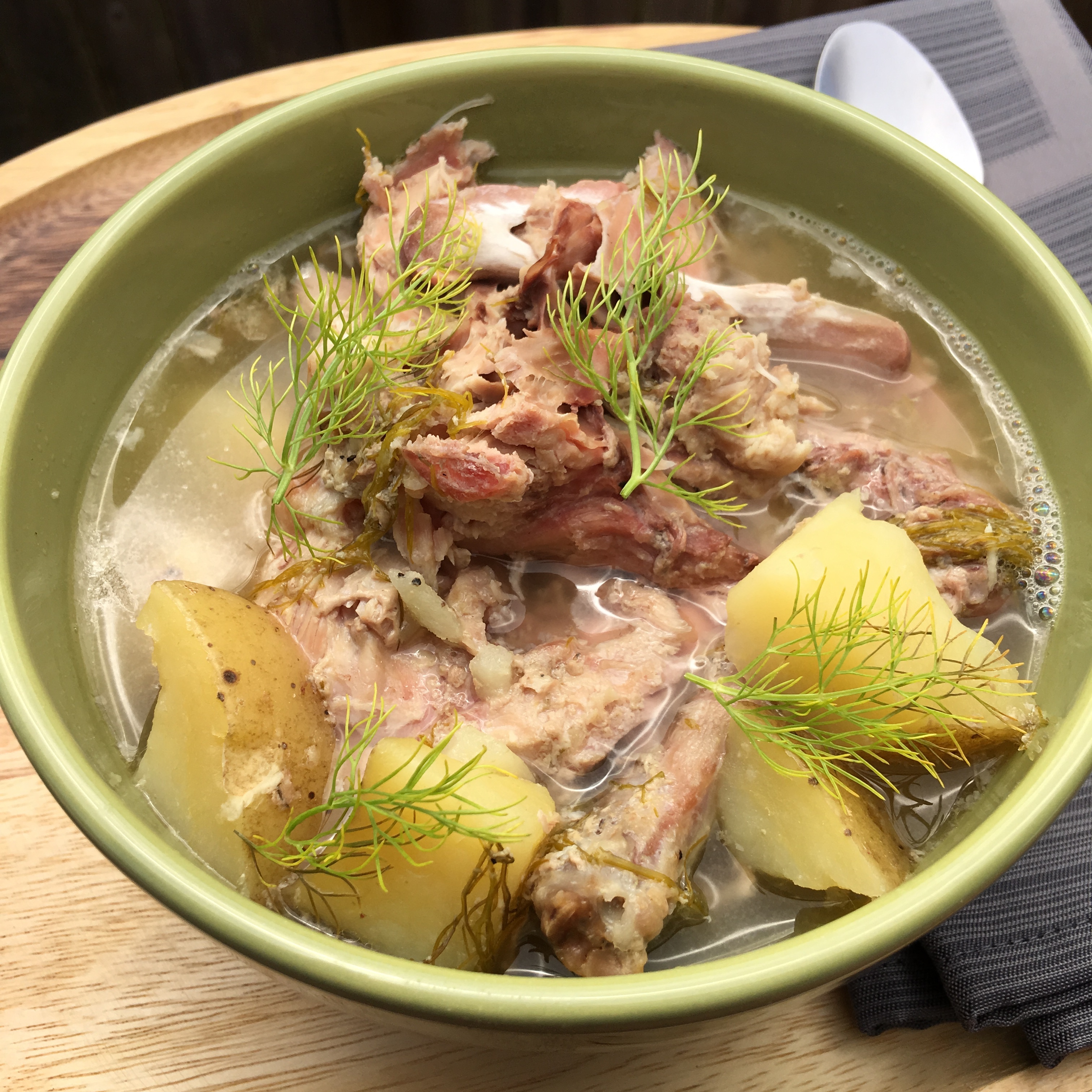 I thought this would be really nice to try for myself. It was rather delicious, but I also ended up having a serious allergic reaction to one of the ingredients. I'm still not sure which, but I have my suspicions. However, the kids, especially Kid Four and The Papa really enjoyed this stew.
Allergy Status: Gluten Free, Wheat Free, Dairy Free, Egg Free, Soy Free, Nut Free, Peanut Free, Yeast Free, Onion Free, Cane/Refined Sugar Free, Low Histamine, Diabetic
Ingredients:
1 Rabbit, broken down
2 pounds Organic Gold Potatoes, cubed
2 tsp Celtic Sea Salt
4 Whole Cloves Organic Garlic
fennel leaves
Organic Pepper (to taste)
Summit Spring Water
Break down your rabbit meat (I mainly used kitchen shears for this) and add it to your slow cooker. Add your cubed potatoes, then enough water to mostly cover the contents. Add the salt, garlic, and fennel leaves, mix well, and cover. Slow cook for 4 hours. The most time-consuming part of this recipe is breaking down the rabbit. I will also add that it needed more salt in general. I personally don't like to cook with a lot of salt when it's for me (which this was) but prefer to add a bit of salt just before consuming. Optionally, you can also garnish with fresh fennel leaves.