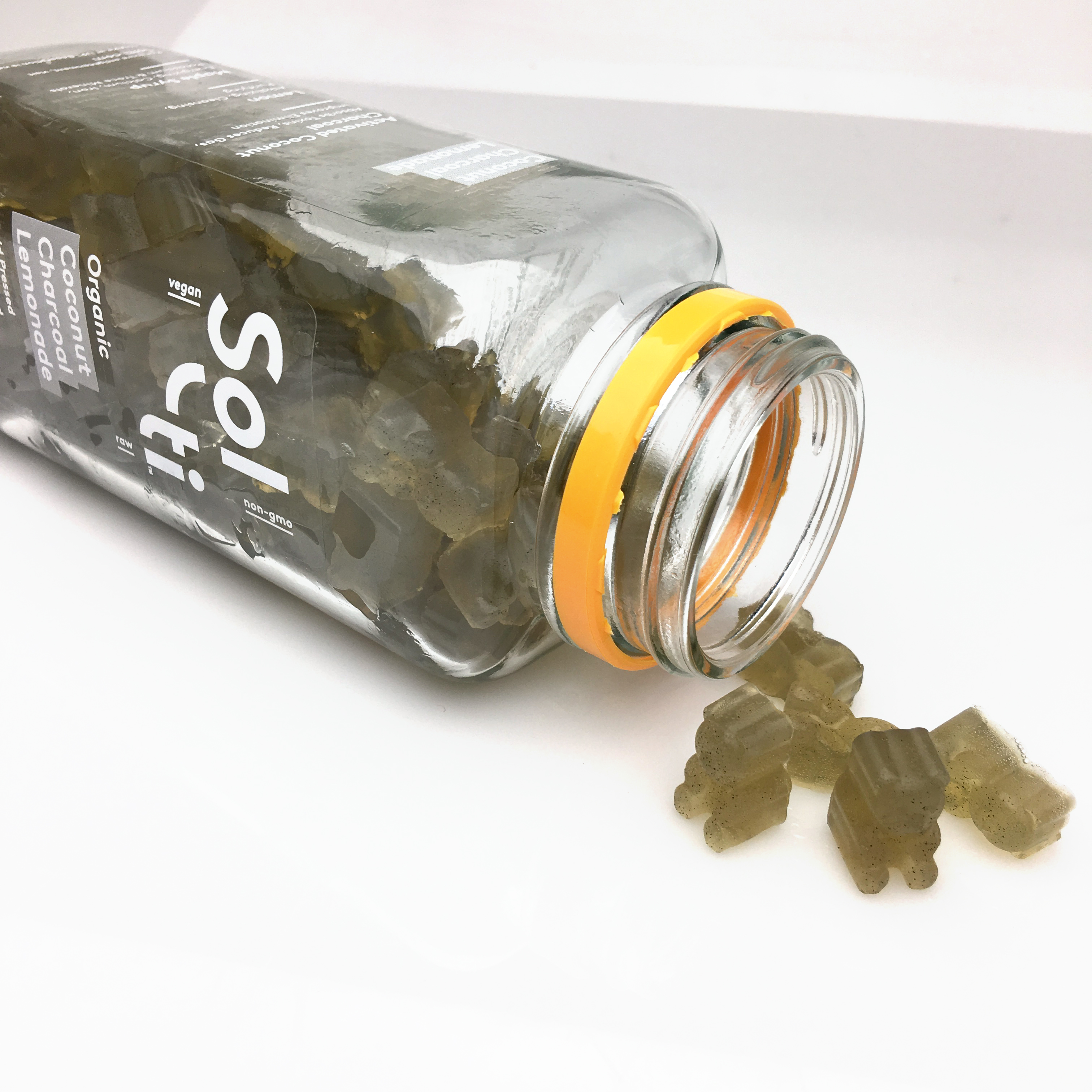 This was such a HUGE win. If you're allergic to just about everything, these are the gummy bears for you. However, I have to say this: if you can have things like gelatin, or something like Krysten's Kitchen Green Gummy Bears, please please please use a traditional recipe. These gummy bears, as awesome as the are, take some getting use to. They don't behave the way you may be use to… they are a little on the chewy side… they're different, and greatly loved.
Allergy Status: Wheat/Gluten Free, Dairy Free, Egg Free, Soy Free, Peanut Free, Yeast Free, Corn Free, Cane/Refined Sugar Free, Vegan, Diabetic Friendly.
About Nut Free: The Solti Charcoal is coconut derived.
Is it Paleo? What about GAPs and AIP?
Ish. Focus on the ish. Agar and Pectin generally aren't considered Paleo, GAPs, or AIP. The Solti juice isn't an issue, as they use maple syrup as the sweetener (which is so hard to come by). Panoma's Pectin is fruit derived, however, one could use arrowroot instead, but you end up with a different texture all together. If you're not vegan, here's a simple solution: make a homemade bone broth. Let it set overnight in the fridge, and use the thick liquid as a powdered gelatin replacement. When you fridge the gummy bears, it will reset in a more solid state. If you do plan to do this, go easy on the salt.
Back to that ish. There are several recipes in the special diet world that call for agar. Here's the real takeaway: you have to do what's best for YOU. Don't take a standard gut irritant and replace it with another. If you can't handle the item in question, pass, and try again later.
What about SCD? Whole 30??
The SCD diet doesn't allow maple. You would have to make your own lemonade from scratch, as well as change the sweetener. As for those of you on Whole 30, this isn't Whole 30 approved. One of the keystones of Whole 30 is that you don't combine items to make something like cookies and candies. For example, you can have all of the ingredients that make a grain free, healthy cookie. However, you're not allowed to combine them into said cookie.
On to the recipe!!
Ingredients:
3 cups Solti Charcoal Lemonade
10 tsp Organic Maple Butter (you can use less, especially for diabetics)
1/4 cup Organic Maple Sugar (optional)
3 tsp Agar
Directions:
In a small sauce pot, add the lemonade and sweetener. Bring it to a boil, add the agar, and reduce your heat to low. Whisk like mad to make sure the agar is fully incorporated. You should feel the mix start to thicken as you whisk. After several minutes of whisking, turn the heat off, and use your dropper to fill your gummy bear mold. You can use other molds as well, such as Lego Minifigures.
I like to freeze the molds to make ejection a lot easier. If you skip that step, it will be easier for your gummies to break at the hands and legs.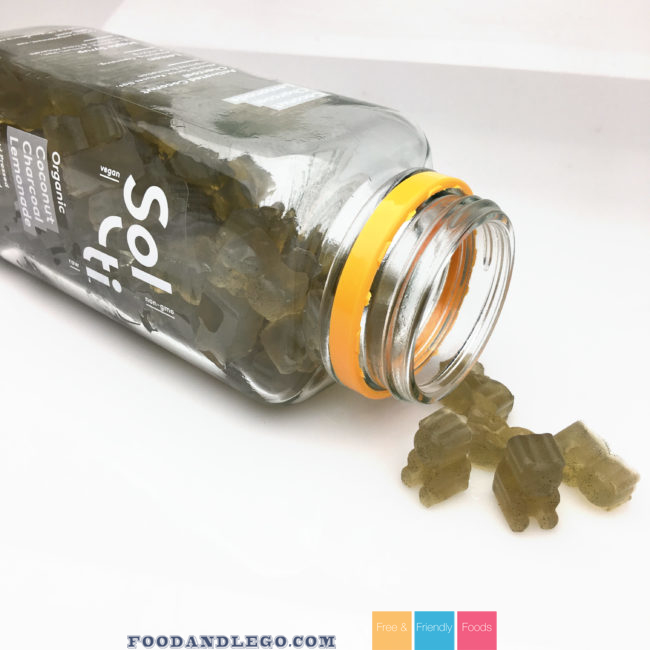 Our Corn Free Cookbook (also Gluten Free and Top 8 Allergy Free) Is packed with recipes and resources to help you thrive when living with a corn allergy, and/or multiple food allergies. Kathlena, The Allergy Chef, is a severe corn allergic, giving us the unique ability to write a book that's accurate. No corn derivatives, no xanthan gum, and all the details you need to enjoy life as a corn allergic.