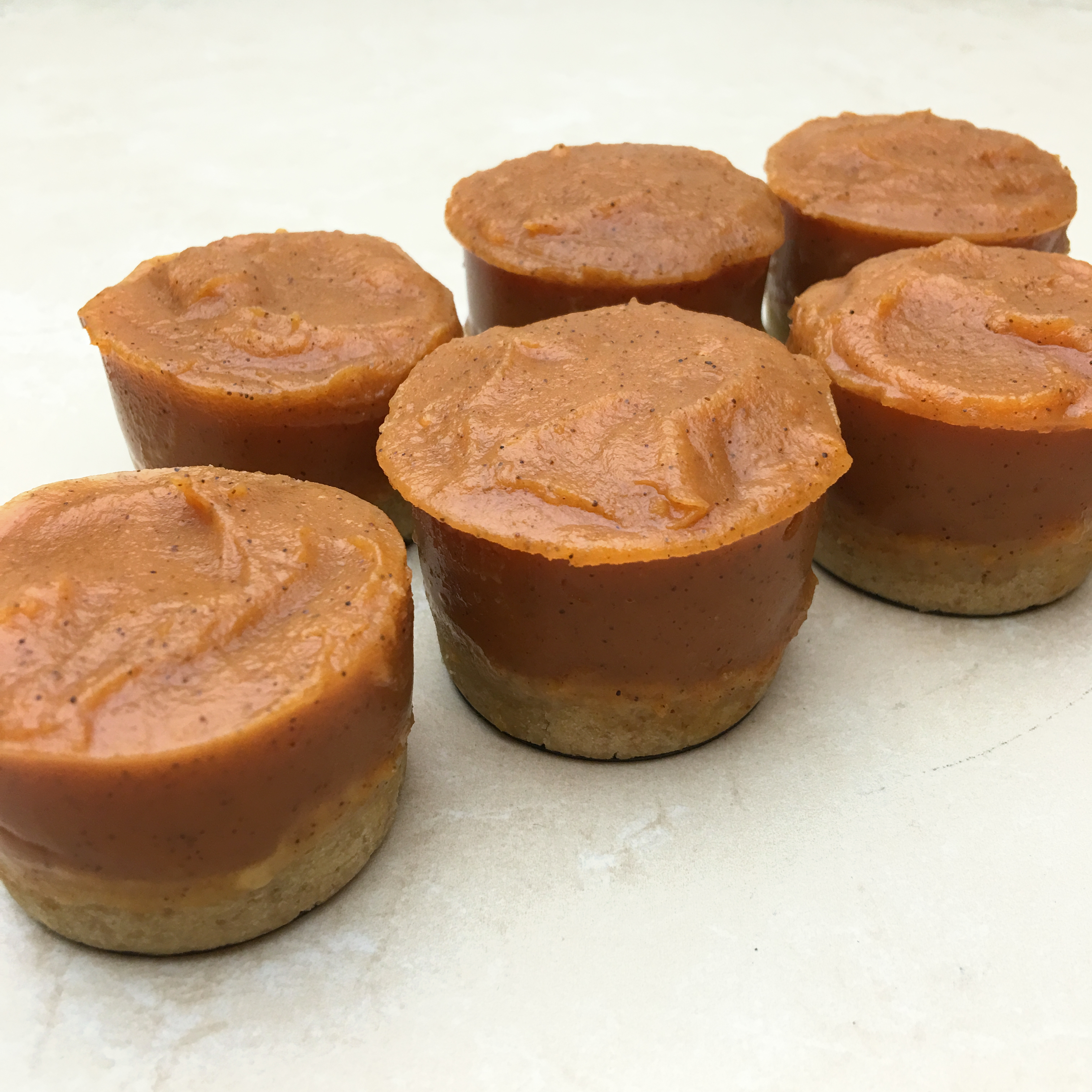 With the holidays being in full swing, now's the time to spend time making fun desserts like these. This recipe is quite flexible in that you can use orange flesh and purple flesh sweet potatoes. When I made this, I knew that I wanted it to be simple so that many different diet types could enjoy it. Truthfully, I was expecting for no one to really enjoy it, however, I was quite surprised. Everyone else in the house really enjoyed this sweet potato pie rendition.
A few fun notes about the ingredients used. The flax and water serves as an egg. If you can have egg, feel free to use that instead. Cassava is tuberous starchy root, and goes by many other names: yuca, manioc, mandioca, yucca root, casabe, and tapioca. Personally, I'd love it if we could just have one name. Tiger Nut ISN'T a nut. I often feel bad for it, as it got a lame name for something that's used for people with food allergies. Like cassava, it's a tuber vegetable. They look rather interesting, and Organic Gemini has a lot of really cool tiger nut products, including oil. If you don't have tiger nut oil, feel free to use olive oil instead.
Allergy Status: Gluten/Wheat Free, Grain Free, Dairy Free, Egg Free, Soy Free, Nut Free, Peanut Free, Yeast Free, Cane/Refined Sugar Free, Corn Free, Vegan, Paleo, Diabetic Friendly, Low Histamine, AIP Compatible
For AIP: Omit the flax and water in your crust.
For Corn Free: Source safe ingredients, and omit the flax/water combo. I have yet to learn of a 100% corn (contamination) free flax seed product.
Pie Crust:
1 cup Cassava Flour (we use Otto's)
5 TBSP Organic Maple Sugar
1/4 tsp Sea Salt
2 TBSP Flax + 8 tsp Water
5 TBSP Organic Tiger Nut Oil (not a nut, we use Organic Gemini)
4 TBSP Water
Filling:
2 lbs Organic Sweet Potato, cubed
4 ounces Organic Maple Syrup
1/2 tsp Sea Salt
3 tsp Organic Ground Cinnamon
Optional: Organic Vanilla Extract, Organic Ground Nutmeg
Directions:
Start by mixing all of your pie crust ingredients together. I personally do this in a glass bowl using a fork. Next, in a mini cheesecake pan, add a small amount of pie crust and press it in to conform to the shape of the pan. Our crust was a bit on the thick side (pictured), so aim for 1 – 2 tsp of crust per mold. Bake your pie crusts at 325 for 10 minutes.
For the sweet potato, start by peeling, washing, and cubing your potatoes. Add them to a large pot, and cover with water (about 1 inch above the potatoes). Bring them to a boil, and allow to boil for 5 minutes. Reduce the heat to low, and allow the potatoes to simmer, with a lid. The potatoes are done when they're easy to pierce with a fork. The simmer time will vary based on the size of your cubes.
Drain the sweet potatoes and return them to your pot. Add the maple, salt, cinnamon, and optional ingredients if desired. Use a potato masher to mash the potatoes while mixing the ingredients in at the same time.
Spoon your filling into your cheesecake mold on top of the crust. Freeze for at least 30 minutes to allow the sweet potato to firm up a bit.
If you can have coconut or cashew, experiment with making a cream to put on top.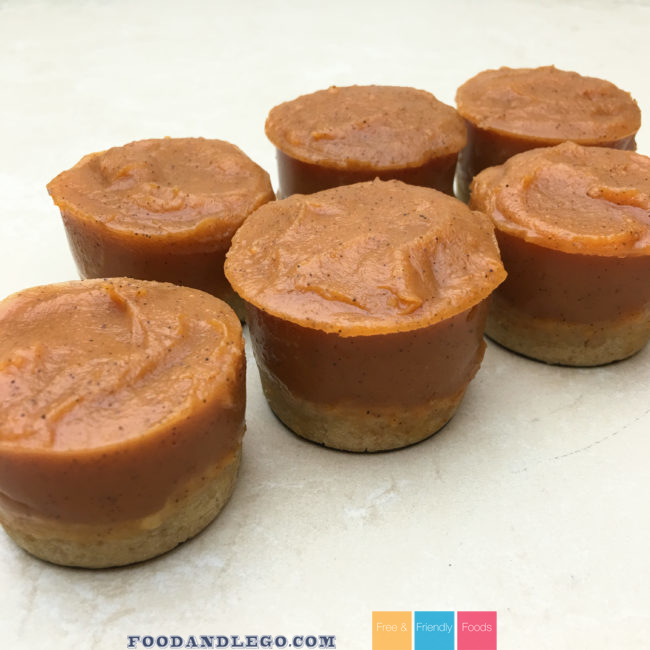 Our Corn Free Cookbook (also Gluten Free and Top 8 Allergy Free) Is packed with recipes and resources to help you thrive when living with a corn allergy, and/or multiple food allergies. Kathlena, The Allergy Chef, is a severe corn allergic, giving us the unique ability to write a book that's accurate. No corn derivatives, no xanthan gum, and all the details you need to enjoy life as a corn allergic.