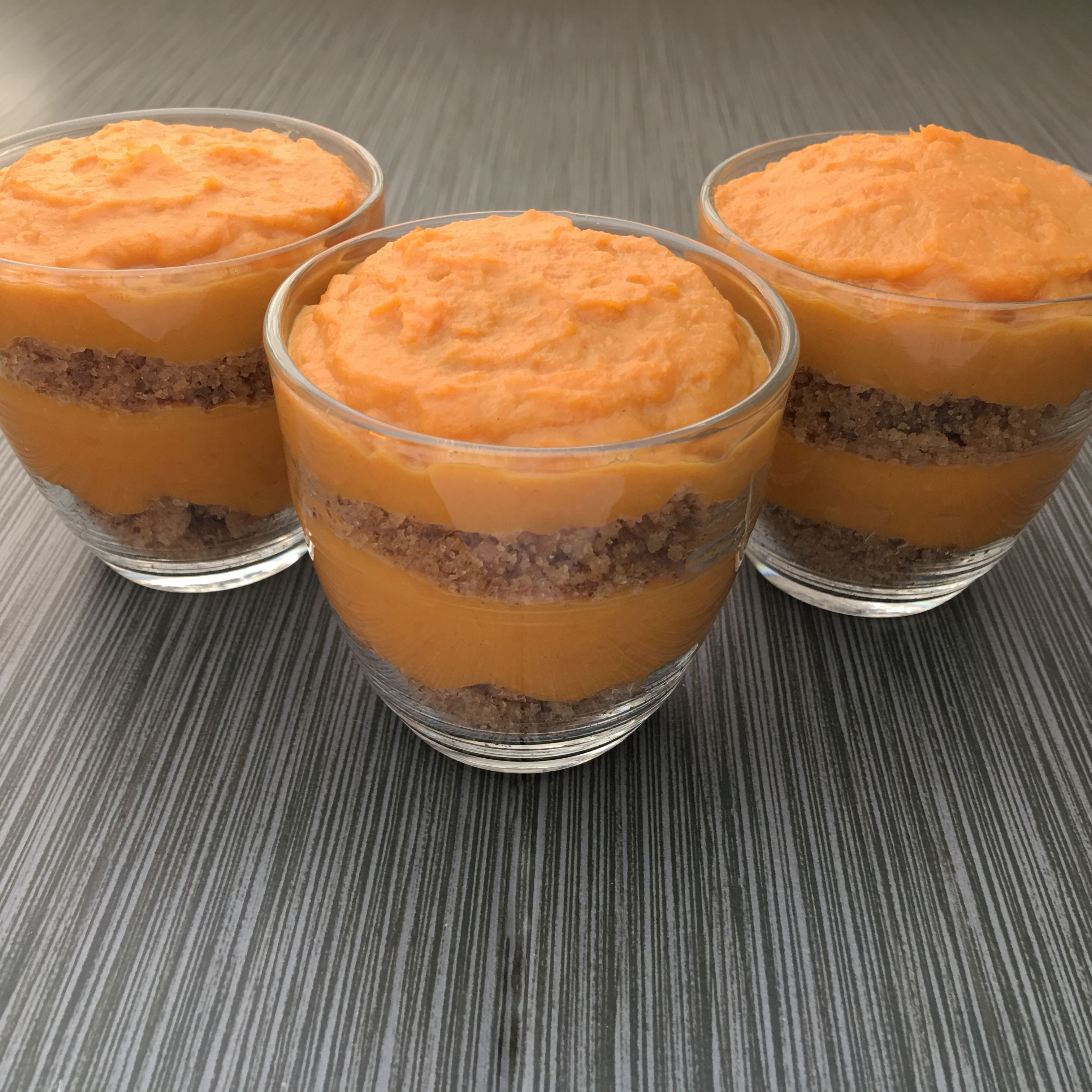 Our dear friend Krysten (KrystensKitchen.com) first introduced us to Malk about a year ago. She was in love with it, and shared info on her Instagram stories. In our area, we weren't able to get it until about six months ago or so. Several weeks ago, I'm at Rainbow in the city, and we all know how much I love finding new products. Low and behold, Malk Nog (MalkOrganics.com). It was such an amazing find, and much better priced than the fresh sprouted almond milk option. At first, it was just a really awesome find, until I ran the numbers.
If you had to guess, what's the serving size of standard egg nog? Did you guess 4 ounces? I mean really… who drinks just four ounces?! I was appalled, because then I saw the sugar content. 17 grams of sugar in 4 ounces of egg nog. SEVENteen! That means the average person who's really drinking at least 8 ounces is chugging down 34 grams of sugar in one go. And that's the organic brand!
Don't get me wrong. I think egg nog is awesome. But 34 grams of sugar in one cup? No thank you. Then along comes the hero of this story. Malk lists a serving size as 8 ounces. Yes, double the standard. And there's only 7 grams of sugar. SEVEN. That's a huge difference! What's even better is that it's a sprouted nut milk, it's all organic, it's cane sugar free, and there's no gums!!
Our Allergy Kid and Low/No Sugar Kid enjoyed the Malk. I will say, it was a total adjustment for Low/No Sugar kid since he doesn't have a dairy allergy. He's content with about a cup at time. Our Allergy Kid however was in love with it since he has no comparison point. He's also had the So Delicious nog, Almond Dream holiday drinks, a local sprouted almond milk nog, and the new Good Karma Flax Milk nogs. I have to say, I'm beyond happy that there are so many allergy friendly options out there these days, and over the moon about the fact that there's only seven grams of sugar in the Malk Nog. For those of you that have never tried it, be warned, it contains pecans, and their whole line is nut based.
Allergy Status: Gluten/Wheat Free, Dairy Free, Egg Free, Soy Free, Peanut Free, Yeast Free, Legume Free, Vegan
Ingredients:
3 pounds Organic Orange Flesh Sweet Potatoes
6 ounces Malk Holiday Nog
5 – 8 ounces Condensed Coconut Milk, to taste (used Nature's Charm)
1/2 tsp Sea Salt
Crust:
5 ounces Enjoy Life Foods Soft Mini Baked Cookies
1.5 TBSP Dairy Free Butter
Directions:
Start by washing, peeling, and cubing your sweet potatoes. Place your cubes in a large pot and cover with water, about 1 inch over your potatoes. Bring them to a boil, and allow the to boil for 5 minutes. Reduce the heat to a simmer and cover with a lid. Your potatoes are done when they're easy to pierce with a fork. This takes about 20 minutes, but the time will vary based on the size of your cubes. When your potatoes are ready, drain them, and return them to the pot.
Next, add the nog, condensed coconut milk, and sea salt. Use a potato masher to mash the potatoes and mix the ingredients together at the same time.
While your potatoes are simmering, you can prepare your crust. In a medium non-stick pan on medium heat, add your butter and cookies. As the butter melts, gently break the cookies into small crumbles. Try to avoid having something like breadcrumbs. You want there to be some body to your crust. Once the pieces are about the right size and the butter has been completely incorporated, remove from heat.
In a small dessert cup, layer crust and filling. This is enjoyable both hot and cold.