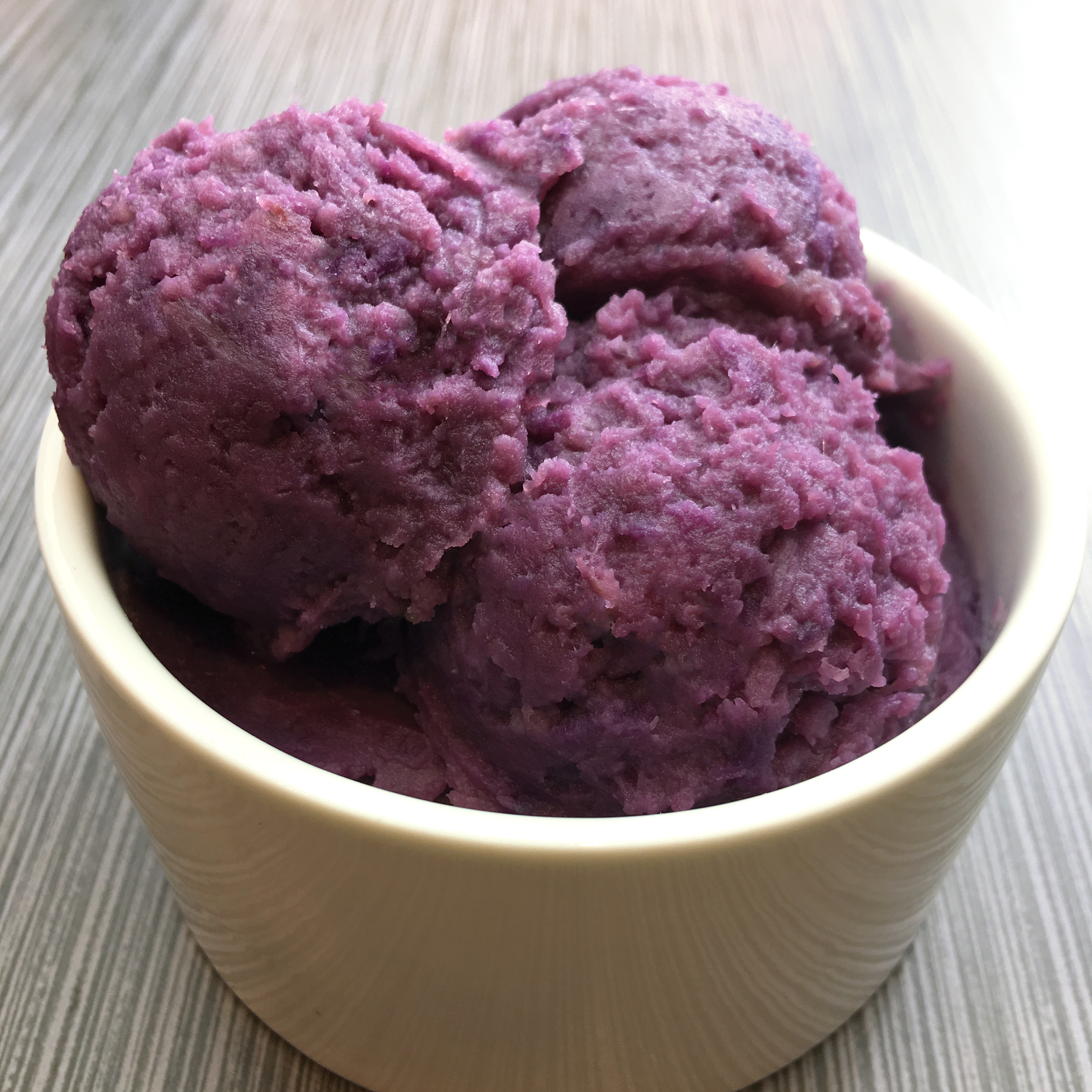 So mister Low/No Sugar had braces put on his teeth. With that in mind, I had to create all sorts of soft foods which were safe for him. In addition to his special "jello" and soup, he was also showered with sweet potatoes galore. There was also pudding and ice cream. And of course, his most favorite person in the world. Krysten (KrystensKitchen.com) brought him some very special Mickey Mouse gummies that she made.
Funny thing is, I made a whirlwind of food for him thinking he would be in pain and barely able to eat. Turns out, he had a very high threshold for pain in this instance. He also got a little burned out from sweet potatoes… oops.
Back to the potatoes. I LOVE using purple potatoes and purple sweet potatoes for the kids anytime I get a chance. I never had them as a kid, and when I discovered them as an adult, I just thought they were the coolest thing ever. I'll never forget the first time I made purple potatoes for the kids. Our youngest was especially entertained by purple food. If you have a picky eater, this may be a really fun way to get them to try something new.
Allergy Status: Gluten/Wheat Free, Dairy Free, Egg Free, Soy Free, Nut Free, Peanut Free, Yeast Free, Corn Free, Cane/Refined Sugar Free, Nightshade Free, Legume Free, Paleo, AIP, Diabetic Friendly, Vegan, GAPs, SCD Compatible
For SCD: Use an alternative sweetener
Ingredients:
3 – 4 pounds Organic Purple Sweet Potato
6 ounces Organic Maple Syrup
1/2 – 1 tsp Sea Salt, to taste
3 ounces Organic Extra Virgin Olive Oil
Directions:
Peel, wash, and cube your sweet potatoes. Place the cubes in a large pot, and cover with water; about 1 inch over the potatoes. Bring the potatoes to a boil, and allow the to boil for 5 minutes. Reduce the heat to a simmer and cover with a lid. The potatoes are done when they're easy to pierce with a fork. It usually takes about 20 minutes, but the time will vary based on the size of your cubes.
Next, drain the sweet potatoes, then return them to your pot. Add maple, salt, and olive oil. Finally, use a potato masher to mash your sweet potatoes while mixing the ingredients together at the same time. I know, super easy, right?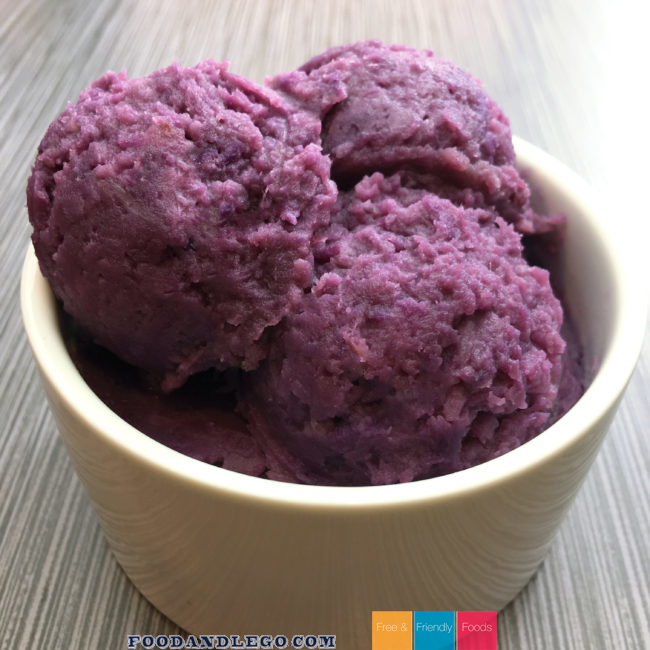 Our Corn Free Cookbook (also Gluten Free and Top 8 Allergy Free) Is packed with recipes and resources to help you thrive when living with a corn allergy, and/or multiple food allergies. Kathlena, The Allergy Chef, is a severe corn allergic, giving us the unique ability to write a book that's accurate. No corn derivatives, no xanthan gum, and all the details you need to enjoy life as a corn allergic.