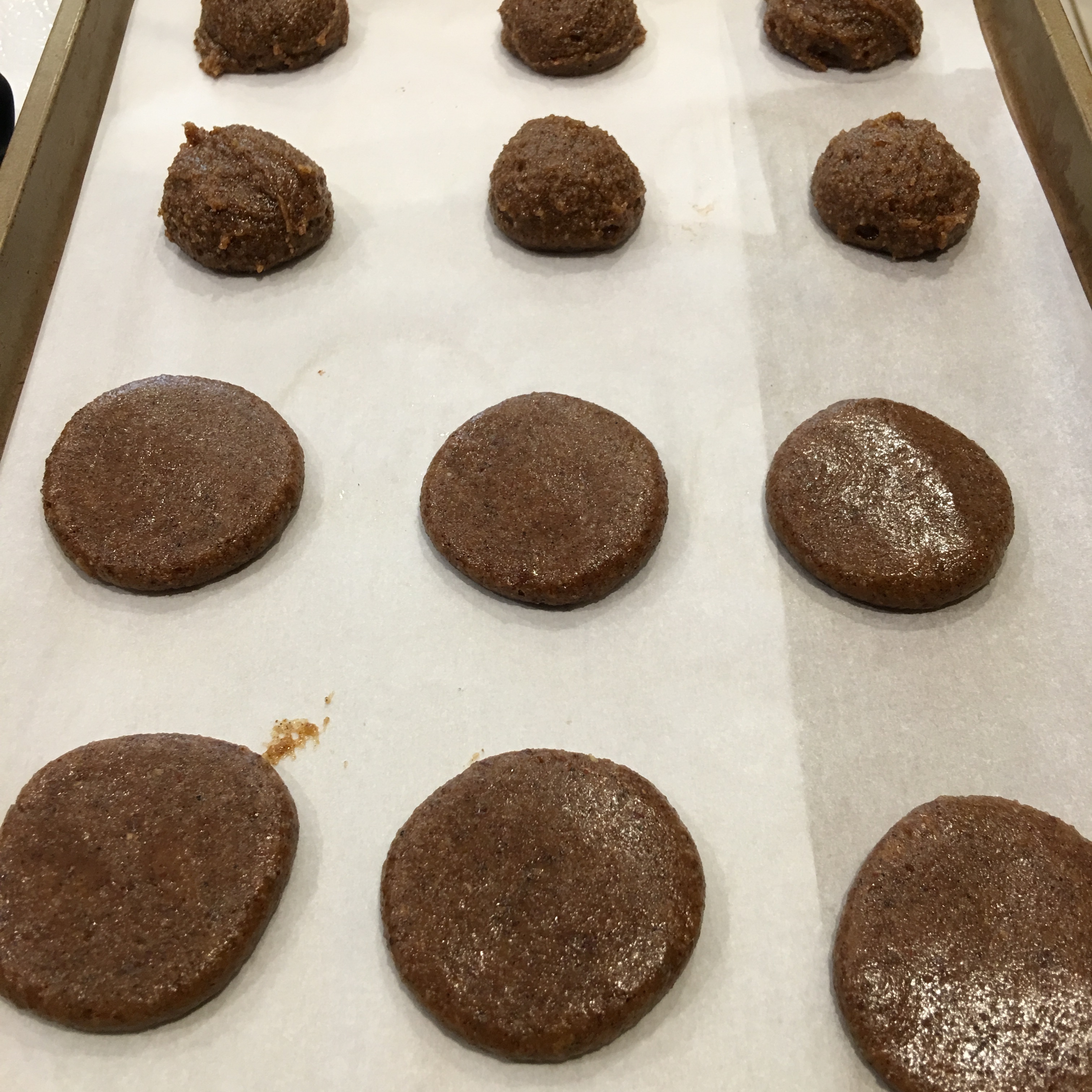 I was ready to deem this a fail, until we realized it had great a taste and a unique application. My first thought was to make it into a fondant-like paste for Paleo treats. However, it seemed to break apart after too much use. We were able to make the "idea" of a gum paste flower, as seen in one of the pictures. If you've ever eaten a Tootsie Roll, that's what these have the texture of. They're like a chewy/toffee/candy/cookie. I know, amazing that something so strange could be so many things at once. It has so many talents 🙂 If I had to go back and do it again (which I will at some point), I'd leave them as dough balls. The dough was really good. Or, I'd make freezer fudge.
Allergy Status: Wheat/Gluten Free, Dairy Free, Egg Free, Soy Free, Peanut Free, Yeast Free, Corn Free, Cane/Refined Sugar Free, Sesame Free, Legume Free, Nightshade Free, Diabetic Friendly, Paleo, GAPs, Vegan
Ingredients:
3 1.15 oz Organic Almond Butter Packs (or about 3.5 ounces)
1/2 cup Almond Flour
4.5 TBSP Organic Maple Butter
3 tsp Water
2 tsp Organic Flax
1.5 tsp Raw Organic Ground Vanilla
1/2 tsp Sea Salt
Directions:
Combine your ingredients, and portion into small dough balls. Roll and eat, or roll and bake. If you choose the latter, bake at 325 for 10 minutes. If you flatten them (for more of a candy texture) use a piece of parchment paper to help you (it's sticky). Alternatively, you can leave them as dough balls and they'll flatten on their own, for a more cookie like texture.