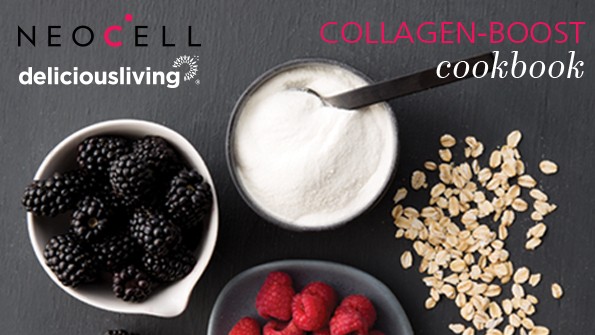 As some of you may know, Krysten from KrystensKitchen.com is a great family friend. This year she was featured in a cookbook sponsored by Neocell called the Collagen-Boost Cookbook. I've seen a rise in the use of collagen online for various health benefits, and depending on your personal health needs, you may find it to be a great addition to your supplement line up. Often times when someone has food allergies or celiac disease, it's not uncommon for us to be deficient in vitamins and/or minerals. I personally feel it's in all of our best interests (especially growing children) to have levels checked and supplement if necessary. Deficiencies can lead to more heath problems, which honestly, we simply don't need.
Be sure to check out page 7 of the cookbook to see Krysten's delicious recipe!
In this cookbook, you'll find:
What to know when buying collagen

Collagen-boosted recipes that satisfy raw, low-FODMAP, Paleo and allergy-friendly diets

New, fabulous bloggers to follow from our Blogger Co-Op
Click here to download the eGuide.