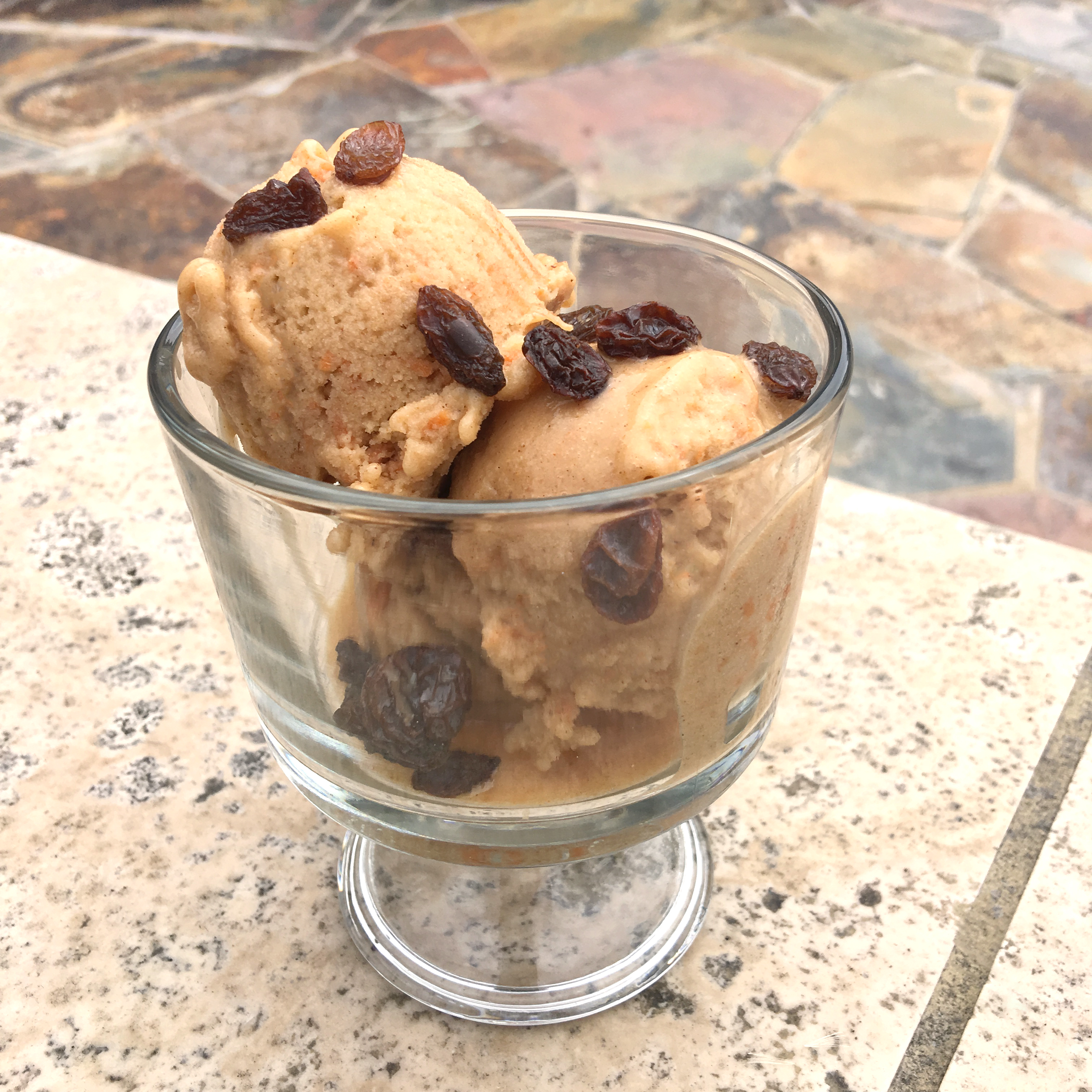 There are so many days where I think I'm nothing short of a mad scientist. I love to ask myself, "I wonder if xyz would work…" and this time, it was carrot cake in ice cream form. Turns out, it does. Now, for those of you who may have a single allergy, such as eggs, feel free to start with a more traditional ice cream recipe, then add the items towards the bottom of the ingredient list that helps this ice cream stand apart.
If this is your first time making allergy friendly ice cream, here's the breakdown on why I used these ingredients. First, I needed to create something that was free from all major allergens. Second, I didn't want it full of crazy binders. Third, I wanted to have something with a real depth of flavor, which is where the oat and tiger nut come into play. Without them, the recipe may have come out a bit more shallow/flat.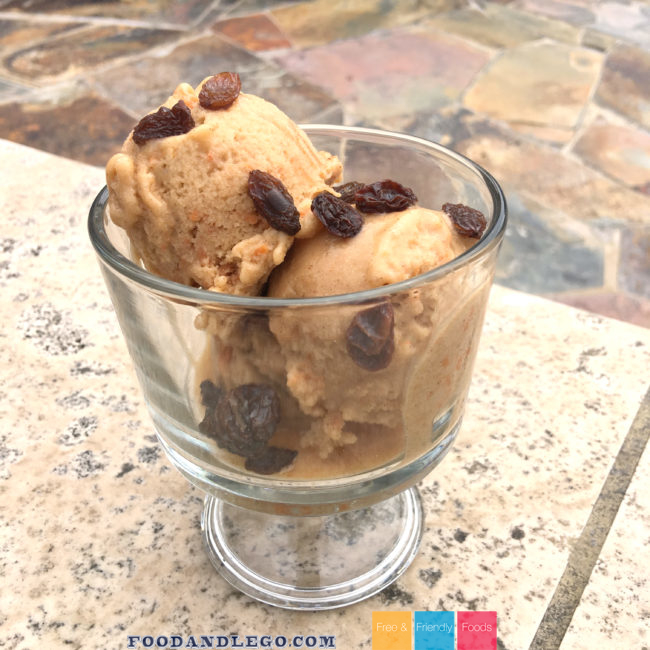 In this recipe, the binding and thickening agents are the banana, arrowroot, and cabbage derived xanthan gum. On to the recipe!
Allergy Status: Gluten/Wheat Free, Dairy Free, Egg Free, Soy Free, Nut Free, Peanut Free, Yeast Free, Cane/Refined Sugar Free, Sesame Free, Legume Free, Nightshade Free, Vegan, Corn Free Compatible
For Corn Free: Be sure to source safe ingredients, and both the flax and oat milks need to be homemade. Glutenfreeoats.com has gluten and corn free oats.
Ingredients
2 cups Homemade Oat Milk
1 cup Vanilla Flax Milk
1 Large Organic Banana
3 TBSP Tiger Nut Flour
1 TBSP Arrowroot
1/2 tsp Cabbage Derived Xanthan
3/4 cup Organic Maple Sugar
2.5 tsp Organic Ground Cinnamon
1 tsp Organic Vanilla Extract
1/4 tsp Organic Ground Nutmeg
1/2 tsp Sea Salt
2.5 ounces Organic Carrot, shredded
Organic Raisins for topping
So why the flax AND oat milk? Our homemade oat milk has a very distinct flavor. By combining the two milks, the end result is a more enjoyable flavor that's not overwhelming people with oat.
Directions
In a blender or Vitamix, combine all of your ingredients, except the raisins and carrots. Blend until smooth. Fold in your carrots, then transfer the liquid mix to your ice cream maker. We use an ice cream maker that has a compressor built-in, so there's no bowl freezing, etc. If you don't have an ice cream maker, you could use the no-churn method. To do this, freeze the liquid in a dish, but check in on it ever 20 minutes to give it a little mix.