Blog
now browsing by category
The blog of The Allergy Chef from Free and Friendly Foods
Headed to Expo West!
I'm excited to share with you all that I'm headed to Expo West next week. Not only is it my first time, but I'll be part of the official blogging team as well. It's such an honor to be on a team with so many other amazing bloggers including Celiac and The Beast, Krysten's Kitchen, Sweets 4 Epi Girl, FODMAP Life, and Mamavation. You can see the whole team at the New Hope Website.
So what will I be on the hunt for? Everything. As usual, I'm sure I'll try to see it all (but I've been warned that it's an impossible task) so that I can bring back lots of information for all of you. I'm especially keen to find items made in either dedicated facilities, or on dedicated equipment. I'll also be searching extra hard for top 8 free foods, truly corn free foods, AIP foods, and allergy friendly vegan products. If you represent a company that will be at Expo West, be sure to reach out.
Be sure to mark your calendars because on Monday, March 12, we will do a special Monday Night Live sharing the information with you. It will start at 5:30pm pst on both Facebook (@freeandfriendly) and Instagram (@theallergychef). Be sure to take notes and lots of screenshots.
If you have something that you need help finding, don't hesitate to reach out. There are a lot of companies that have asked me to stop by their booth, but I'm also creating a to-do list based on your needs. It's one of my core missions to make sure that I help everyone find safe and delicious food to eat.
Next week be sure to check out Instagram stories (@theallergychef) as I'll be oversharing all of the good finds.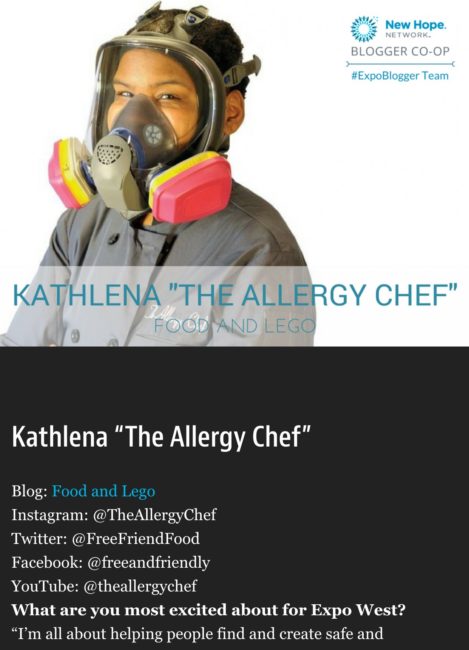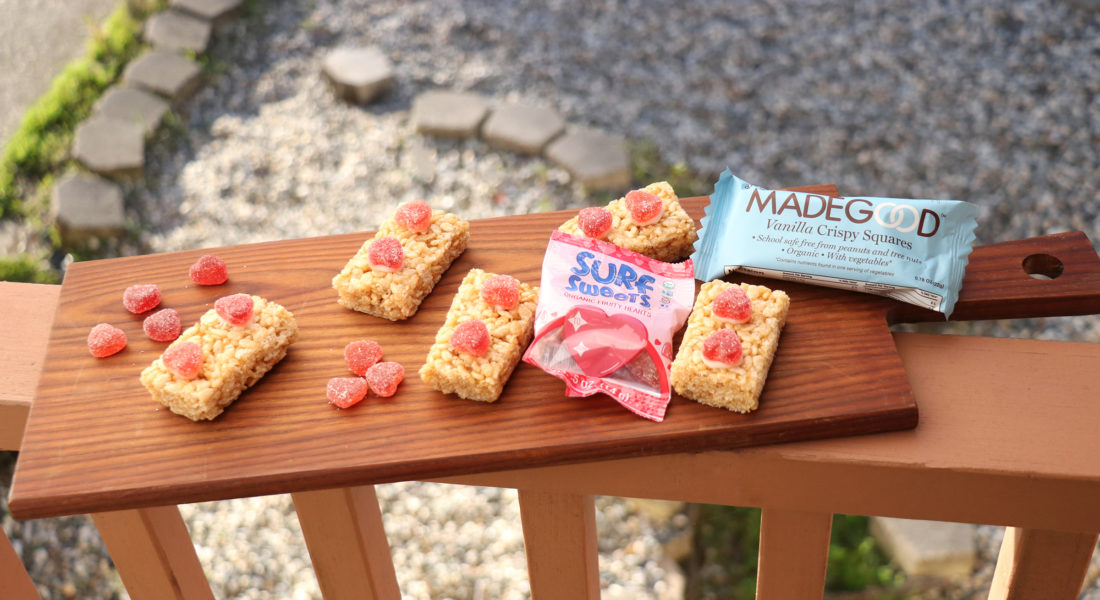 Valentine's Day, Food Allergies, and Special Diets
Valentine's Day, along with every other holiday can be hard enough without food allergies or a special diet, so here are some tips to get you through.
Treat Suggestions
Shortbread Cookies: Download our free Kit Card and make shortbread cookies. Rather than use Christmas decorations (like the card) make a pink glaze instead. Use heart cookie cutters and now you have an awesome V-Day treat.
Torrie & Howard Candies: Order some of these to use as a small way to show someone you care. Be sure to get cherry or pomegranate flavors which have red wrappers.
Wholesome Sweeteners (Previously Surf Sweets) Heart Candy: These are gluten free, top 8 free, vegan, and organic. You can get these at many specialty stores, and amazon.
No Whey Chocolates: They have seasonal treats available now, and if you call, you may be able to get free shipping.
Enjoy Life Foods: Everything from enjoy life is Top 8 Free and more. You can take their soft baked cookies and use a small heart cookie cuter to turn cookie rounds into V-Day hearts.
Zego Snacks: Pick up the strawberry or raspberry Zego bars and like the tip above, use a small heart shaped cookie cutter to show some love to someone special. Vanilla heart yogurt for breakfast is sure to make someone smile.
Make These Quick Snacks:
Pictured are Made Good Crispy Rice Bars topped with Surf Sweets Heart Gummies. I made a quick Vanilla Glaze to use as glue. For the glaze, I used a few Tablespoons of Organic Powdered Sugar and added a small amount of water until it was a glue-like consistency. The kids dipped the gummies in the glue, and stuck them on to the crispy treats.
The biggest reason I shared this treat with you: we made them in FIVE minutes. I know how busy life gets, so I wanted to make something that someone short on time can enjoy.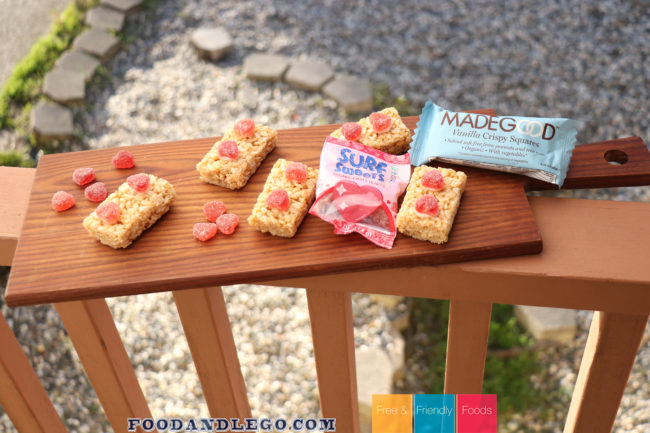 Do Things Your Way
Maybe food isn't the best option for you. There are so many other ways to show love on V-Day that don't involve food. LEGO bricks can be formed into the shape of a heart. Paper crafts and origami are also a great option. If you live near a beach, draw hearts in the sand, take pictures, and make your own custom cards. With a little creativity, the options are limitless on how to show some care and love.
Don't Forget the Health Factor
It's easy to get caught up in the sweets on Valentine's Day, but don't forget, there are other food groups to choose from. Smoothies and juices can include beets, goji berries, raspberries, and strawberries for a pink tint. Pink lady apples also make a great pink toned applesauce. If you want a fun dinner, consider homemade pizza, and form the dough into the shape of a heart. To make this easier, Wilton sells a heart shaped cake pan you can purchase to make your shaping much easier.
No matter how you chose to spend Valentine's Day, make sure it's stress free and full of love.
Other bloggers who have shared great guides:
Celiac and the Beast's Gift Guide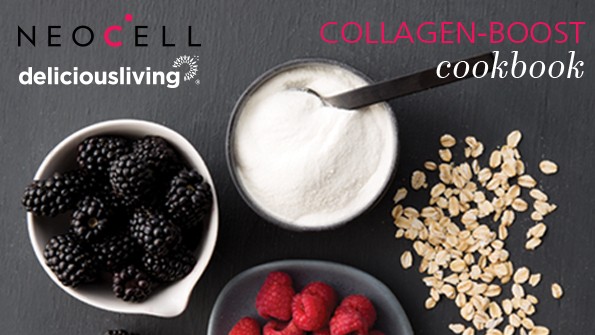 Awesome Resource: Collagen Cookbook
As some of you may know, Krysten from KrystensKitchen.com is a great family friend. This year she was featured in a cookbook sponsored by Neocell called the Collagen-Boost Cookbook. I've seen a rise in the use of collagen online for various health benefits, and depending on your personal health needs, you may find it to be a great addition to your supplement line up. Read More
Getting Garlic in your Gut (Infographic)
When we were touring for the Food Allergy Awareness Expedition, Natural Grocers was all about garlic. It was something they were promoting at most of the stores, and the information was quite helpful. With that in mind, I want to share another cool infographic with you, courtesy of Delicious Living.
Many of you may have noticed that on this blog, we don't get into health foods, supplements, etc., and that's done for a reason. No two people are the same. For some people, they have a garlic allergy, while others can benefit from the nutrients found in garlic. Food allergies and intolerances are such a personal thing, and we know it's important to respect each person's journey.
If you can have garlic, check out this infographic. Like our dear friend Krysten, from Krysten's Kitchen, we love to add garlic to recipes. It has an awesome flavor, and added health benefits.

Kids and Food Allergies (Infographic)
Hey everyone. I wanted to share this infographic (courtesy of Delicious Living) with you that may be helpful to you. Currently, there are a lot of resources on the internet about kids and food allergies. Some websites you may enjoy are kidswithfoodallergies.org and foodallergy.org. Also, for those of you that are dealing with kids and 504 plans, Kristin Osbourne runs theprioritizedgroup.com. She is a disability and food allergy advocate, full of awesome information and help.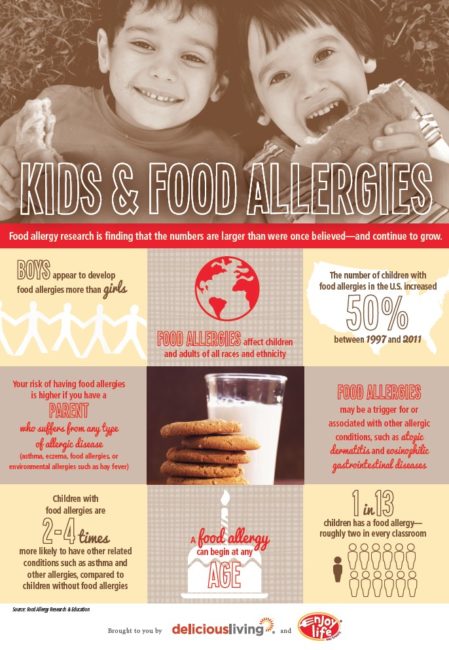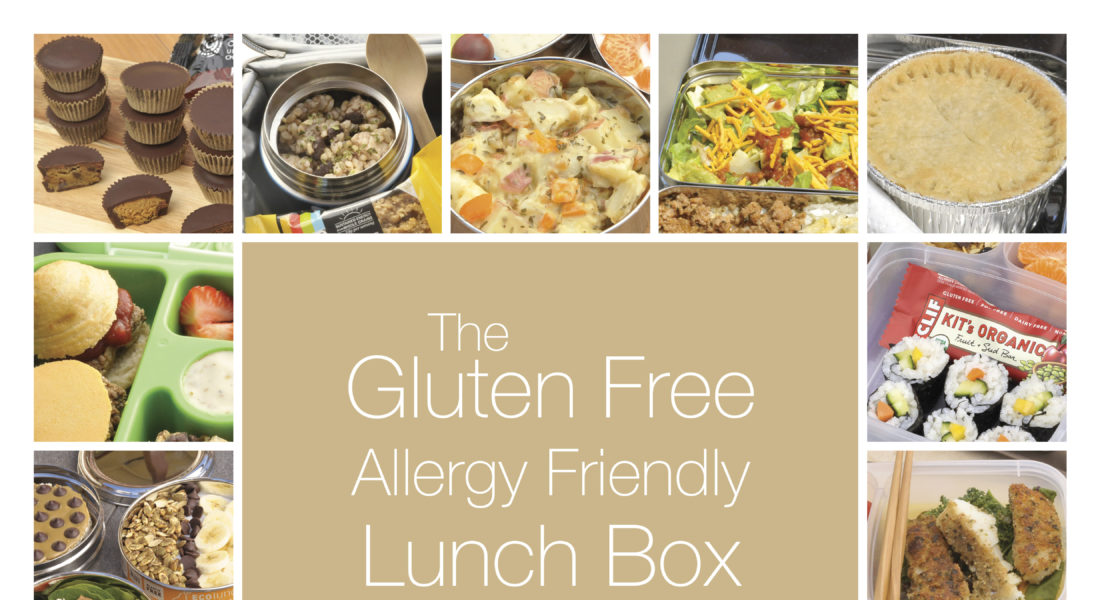 Product Review – CoYo Dairy Free Coconut Yogurt
I thought it would be good to have the kids try this, even though only one of them is dairy free. The Papa is allergic to coconut, and was unable to weigh in. Here's what I learned:
Kid Two (dairy allergic and more) – Not his favorite. He prefers the So Delicious yogurt. He wasn't a fan of the texture.
Kid Three (low/no sugar) – He thought it was OK. Not his favorite when compared to dairy based yogurt, but not bad either.
Kid Four (no allergies) – Gobbled it up. She said that the fruit made it taste "worse" but stand alone, she simply loved it.
Kid Six (no allergies) – She said that it wasn't bad. It's much thicker than a traditional yogurt and takes some getting use to. If this is your only option, it's not bad at all. With added toppings, she could see this being rather tasty.
I personally tried this product once quite some time ago. I'm not allergic to coconut, but was unable to tolerate this product. I only had a spoonful. I won't give my opinion, as I don't feel it's a fair review. This was not a paid or sponsored review. This is the honest opinion from a food allergy family. If you're a coconut fan, I get the feeling you'd find this to be enjoyable. Just remember, it's quite thick. I can also see this being a great replacement for coconut milk in a dish, or as part of a cream sauce.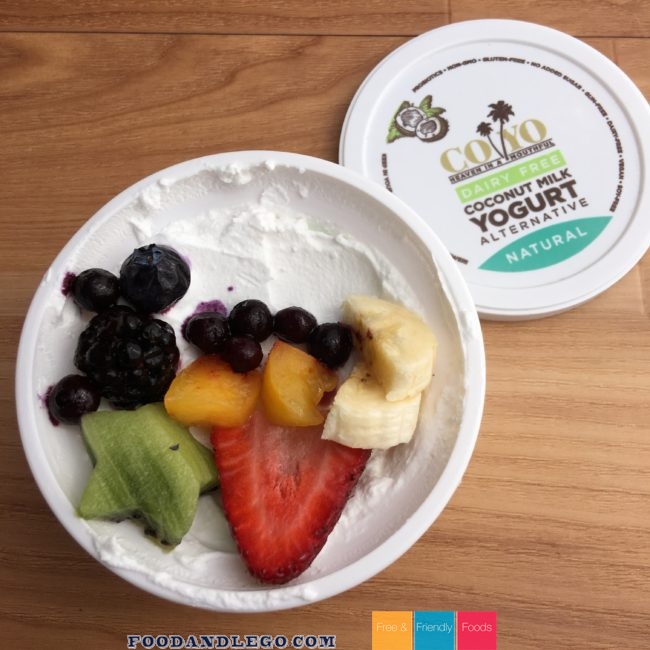 Food Allergy Awareness Expedition
Have you heard about the six week nationwide tour called the Food Allergy Awareness Expedition? We are traveling this summer to help you learn how to cook, bake, and manage living with food allergies. There will be workshops, lots of giveaways, and more.
Help support the project at Kickstarter. Learn more about the tour at AllergyExpedtion.com.
San Francisco to New York Delivery
Hey Everyone! Head over to freeandfriendlyfoods.com (our bakery website) to learn all about this amazing chance to have our baked goods delivered. You have until April 16th to sign up for a delivery slot, at which point we will assess if there's enough interest to make the trip happen. A few details to get you started:
Purchase the delivery item. The cost is $0, but what it does is let us know that you'd like a slot on the trip. Don't forget to check out completely after reading over the details. The order minimum for the trip is $75, books can be included for this. Once the slots are full, we will plot the map, and if you're not close enough to the route, we'll let you know and see what we can work out.
Visit Freeandfriendlyfoods.com for all of the details, and to purchase the free delivery slot item. Have questions? Call our office at 650.200.6953.
The Vegan Street Fair was Fantastic!
We got home from VSF yesterday, and what an adventure it was. Ready for a long post?
In the month leading up to the fair, we were simply busy busy every single day. In addition to the VSF items, we updates all three websites, created new flavors, started new consulting projects, and more. However, the final week before the fair was simply crazy. We were working 20 hour days on average, and boy were we tired. Read More