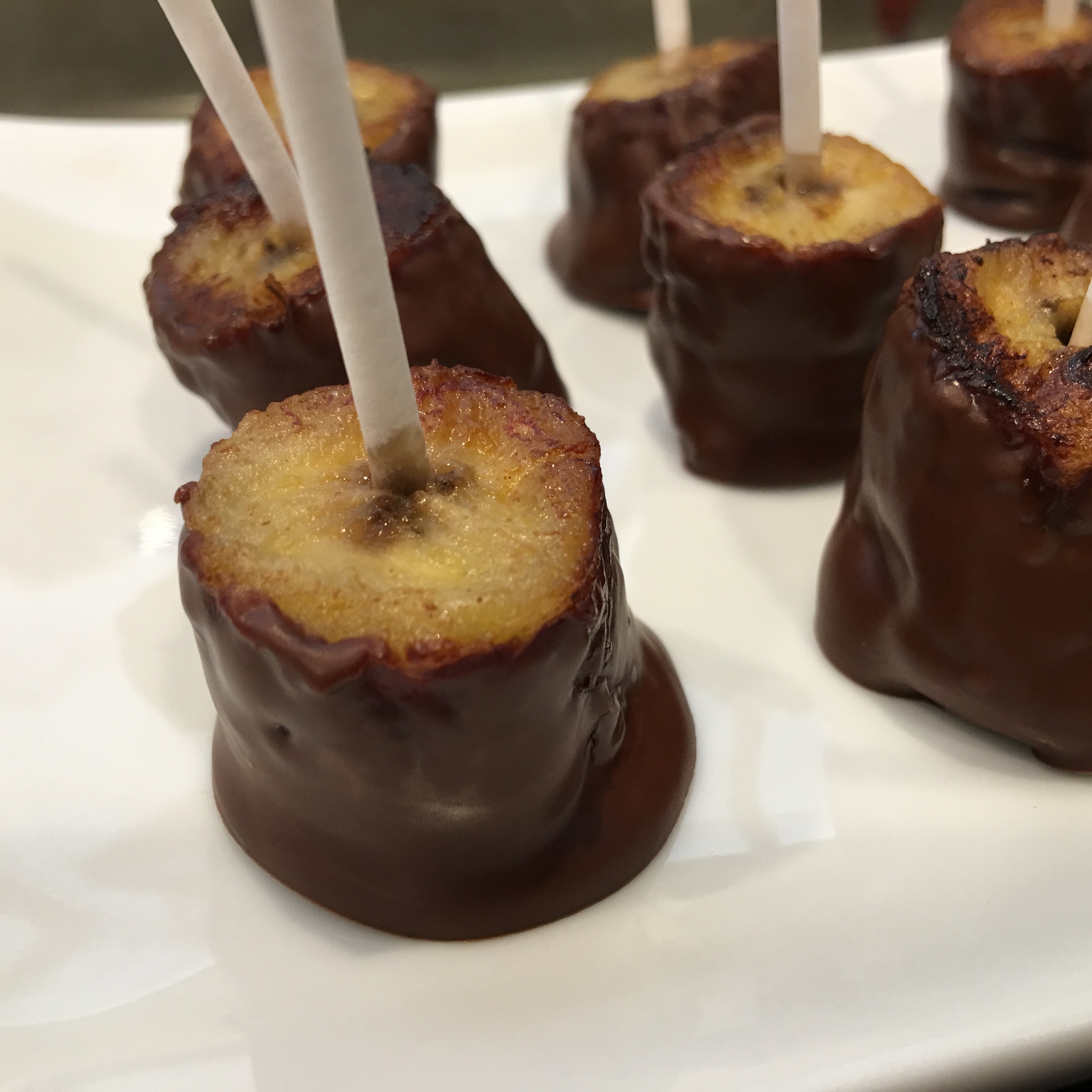 This was another internet find. So simple, yet worth fighting over. Gotta love kids. In addition to bananas, you could make pops out of kiwi, strawberries, mango, and more. Whatever your kids (or adults) will eat with chocolate will do.
Allergy Status: Gluten Free, Dairy Free, Egg Free, Soy Free, Yeast Free, Nut Free, Peanut Free, Vegan, Paleo Compatible, Corn Free Compatible
For Paleo: Use a chocolate that does not contain cane sugar. There are a lot of great raw chocolate bar options out there.
For Corn Free: Source safe chocolates. Check the Delphi Fourms or FB group for the latest news on what's safe.
Ingredients:
Organic Bananas, sliced thick (or fruit of choice)
4 TBSP Butter or Fat of Choice (we used Earth Balance Dairy Free Butter)
Enjoy Life Chocolate Chips
Sea Salt
Slice your fruit nice and thick. This will ensure that the stick stays in once you're done. Next, melt your butter in a medium non-stick pan, on medium heat. Add your banana slices, and keep a close eye on them. As they start to brown, flip them over to the other side. You can also cook them on their sides if you would like more cook time overall. Sprinkle with a pinch of salt, and once both sides have browned, remove from the heat and set aside.
Using a double boiler, melt down enough chocolate to cover the bananas. You'll have to use your best judgement for the amount of banana you have. Insert a cakepop/candy stick into your bananas, and carefully roll them through your melted chocolate. Place them on a surface covered with parchment paper to set. Enjoy!