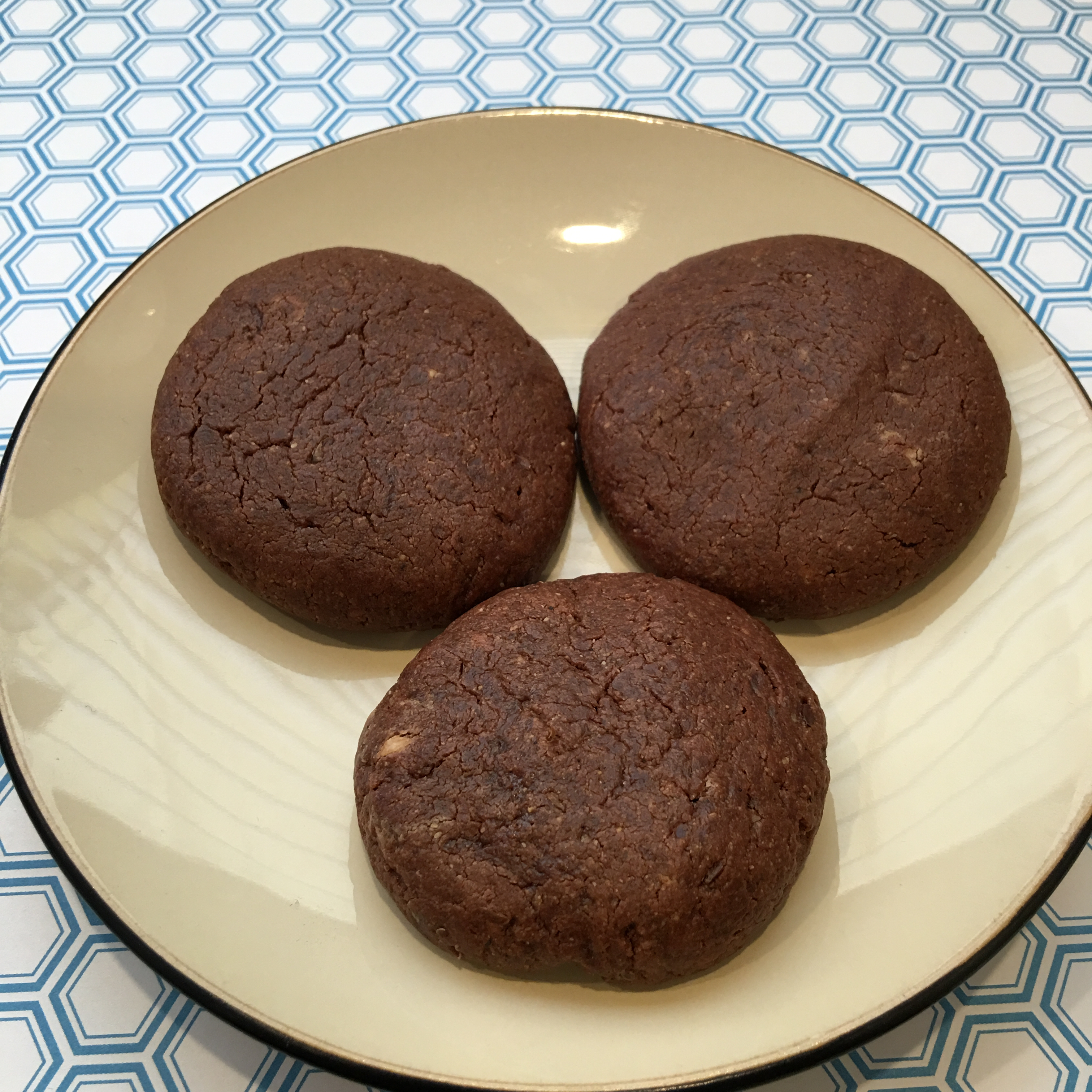 Here's another quick and fun way to make a few cookies in a jiffy. I'm excited about this Nut Butter Cookie Series, well, simply because I like series. So why not? To date, I think these have had the highest raves and reviews from the kids. I won't keep you waiting any longer.
Allergy Status: Wheat/Gluten Free, Dairy Free, Egg Free, Soy Free, Peanut Free, Yeast Free, Corn Free, Cane/Refined Sugar Free, Sesame Free, Legume Free, Nightshade Free, Diabetic Friendly, Paleo, SCD, Vegan Compatible
For Vegan: Use organic maple syrup instead of honey.
Ingredients:
3.5 ounces Once Again Organic Cashew Butter
3 TBSP Raw Organic Honey (use less if you'd like)
3 TBSP Raw Organic Cacao
3 TBSP Otto's Cassava Flour
4 tsp Water
1/4 tsp Sea Salt
1/2 tsp Raw Organic Ground Vanilla
1 tsp Organic Ground Flax
Directions:
It's simple, hooray! Combine all of your ingredients in a bowl. I used a fork. Line a baking tray with parchment paper. Portion into cookies using a medium cook dough scooper, and roll your scoops into neat little balls. Gently press flat. For Freezer Fudge, place the cookies on a plate and freeze for at least 30 minutes. For baked cookies, bake at 325 for 18 minutes.
A note about using individual cashew butter packets: If you like this style of cookie, I would suggest buying a whole jar of the nut butter, rather than the packets. It's much more cost effective, and a lot less messy.