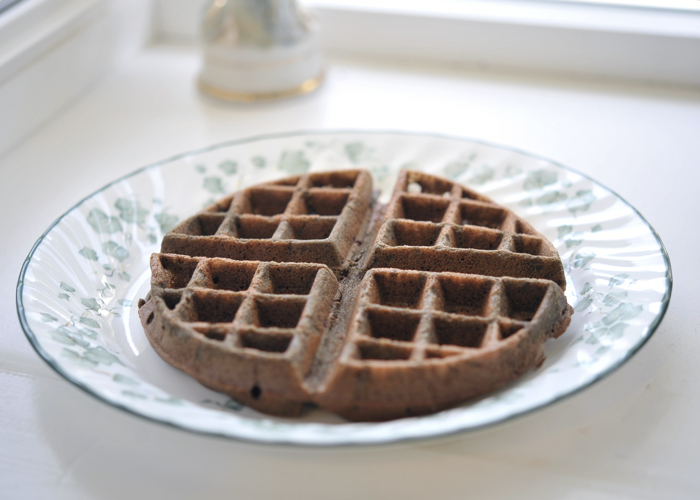 We have a Waring Pro Belgium waffle maker, and it's just a joy to have. I used the below mix to create a yummy waffle, and I have to say, it was so satisfying to eat a waffle for the first time in over 2 years.
Allergy Status: Gluten/Wheat Free, Dairy Free, Egg Free, Soy Free, Nut Free, Peanut Free, Yeast Free, Corn Free, Legume Free, Nightshade Free, Sesame Free, Vegan
Need help with food allergies and special diets? Check out our RAISE Membership Platform. There, you'll gain access to The Allergy Chef, Allergy Seminars, Corn Free Courses, Expert Interviews, Recipes Galore, and MUCH more.
Ingredients:
1 1/3 cup All purpose flour
2 Tablespoons Organic cocoa
5 twists salt
5 Tablespoons Organic sugar
1/2 teaspoon Baking soda
2 teaspoons egg substitute (or 1 egg)
1/2 teaspoon Organic vanilla sugar
2 Tablespoons Organic Spectrum shortening
1 cup  Milk/milk substitute/water
1 Tablespoon Organic olive oil
1/4 cup Organic cocoa nibs (I used the raw Mayan superfood product, but always double check labels)
Directions:
Combine all of the dry ingredients. Scrape the edge of the bowl and mix again until all dry ingredients are well incorporated. Add in the shortening, milk/substitute/water, and oil. Last, add the chocolate chips. Be sure to scrape the edges and mix again until the batter is nice and smooth. In my case, I used water, however, a homemade or commercial milk would work too. It's all about what your personal needs are.
When the waffle maker is heated, I spray it with non stick spray, and then add in the batter. I was able to make 3 waffles with this mix.
I pulled one of the waffles out when the maker beeped, and it was nice. I let the others stay in longer, and they crisped up amazingly! It was like eating dessert first thing in the morning. What could be better?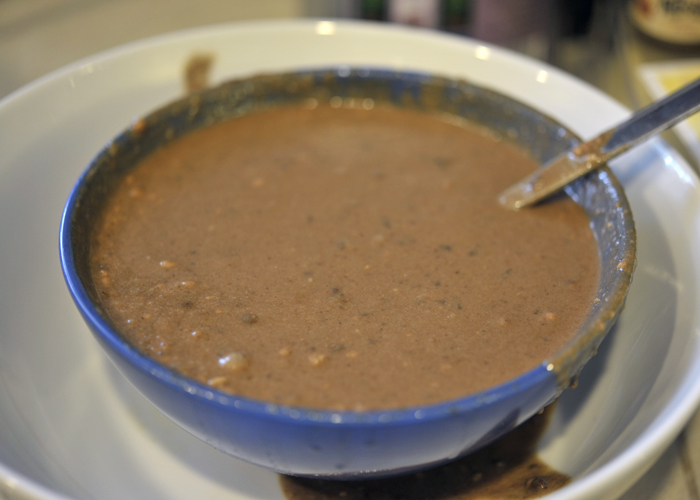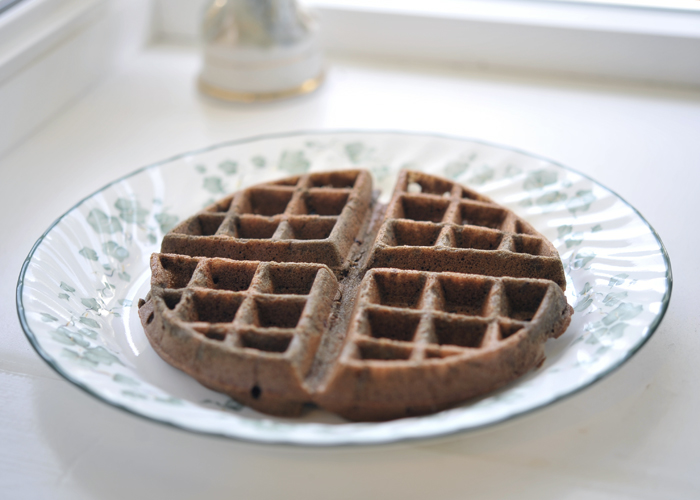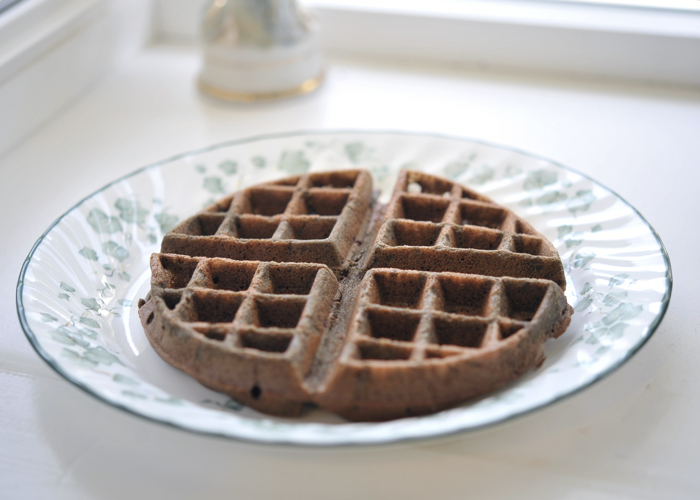 Our Corn Free Cookbook (also Gluten Free and Top 8 Allergy Free) Is packed with recipes and resources to help you thrive when living with a corn allergy, and/or multiple food allergies. Kathlena, The Allergy Chef, is a severe corn allergic, giving us the unique ability to write a book that's accurate. No corn derivatives, no xanthan gum, and all the details you need to enjoy life as a corn allergic.