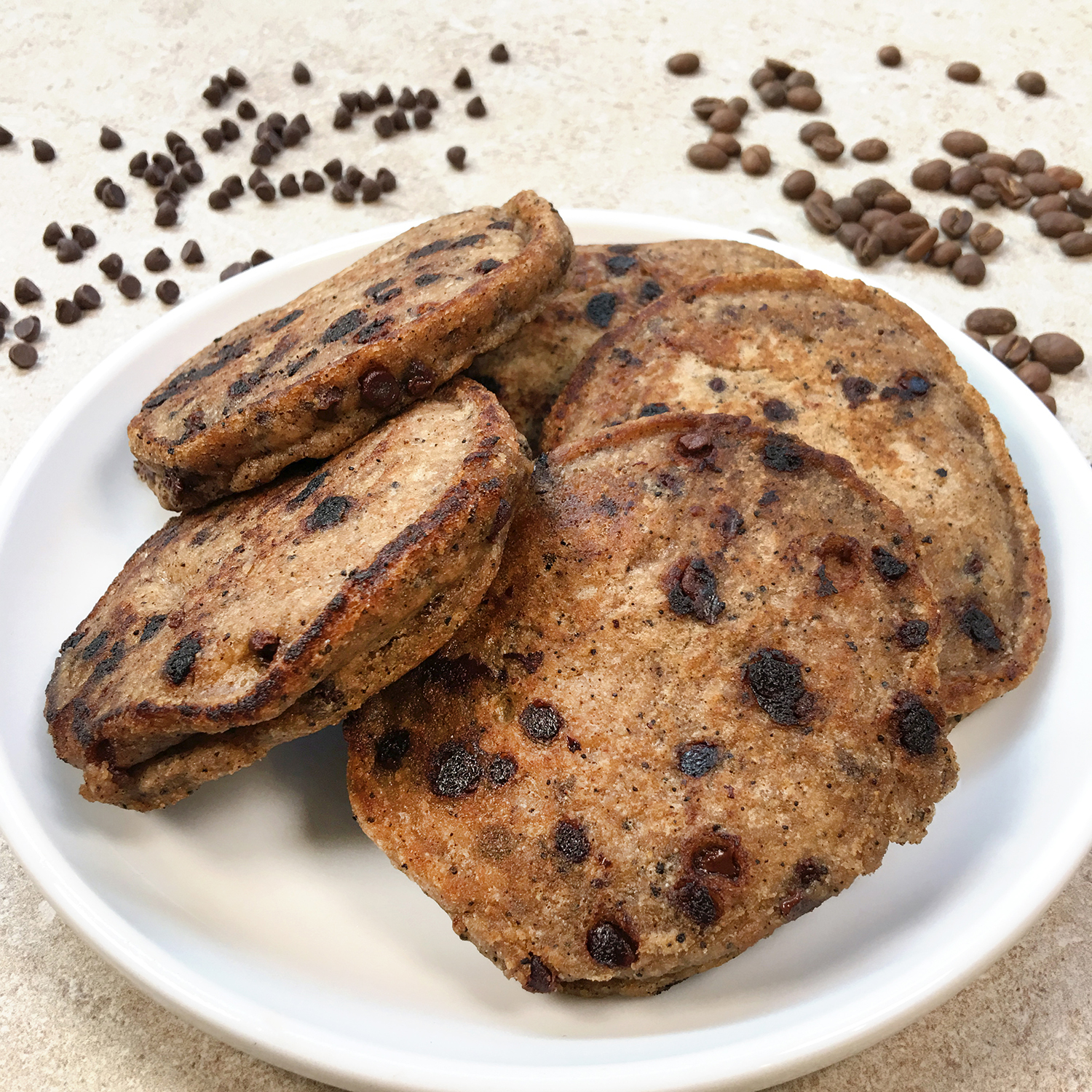 Ready for an awesome way to start the day? I thought these coffee pancakes would be fun way to change things up around here. Now that the kids are much older, I say kids but they're all teens, it's safe to experiment with bolder flavors, including coffee here and there. Around here there are a few things no one really likes: baked asparagus, spicy food, and coffee. I'm blessed to have to deal with only a short list. It use to be a lot longer, however, by changing up how some foods were prepared, everything changed. For example: fried cauliflower 🙂 Back to the pancakes. If you find yourself in a creative rut, start experimenting with new flavors. Try things you may normally avoid… you may surprise yourself.
Allergy Status: Wheat/Gluten Free, Dairy Free, Egg Free, Soy Free, Nut Free, Peanut Free, Yeast Free, Corn Free, Cane/Refined Sugar Free, Sesame Free, Legume Free, Diabetic Friendly, Vegan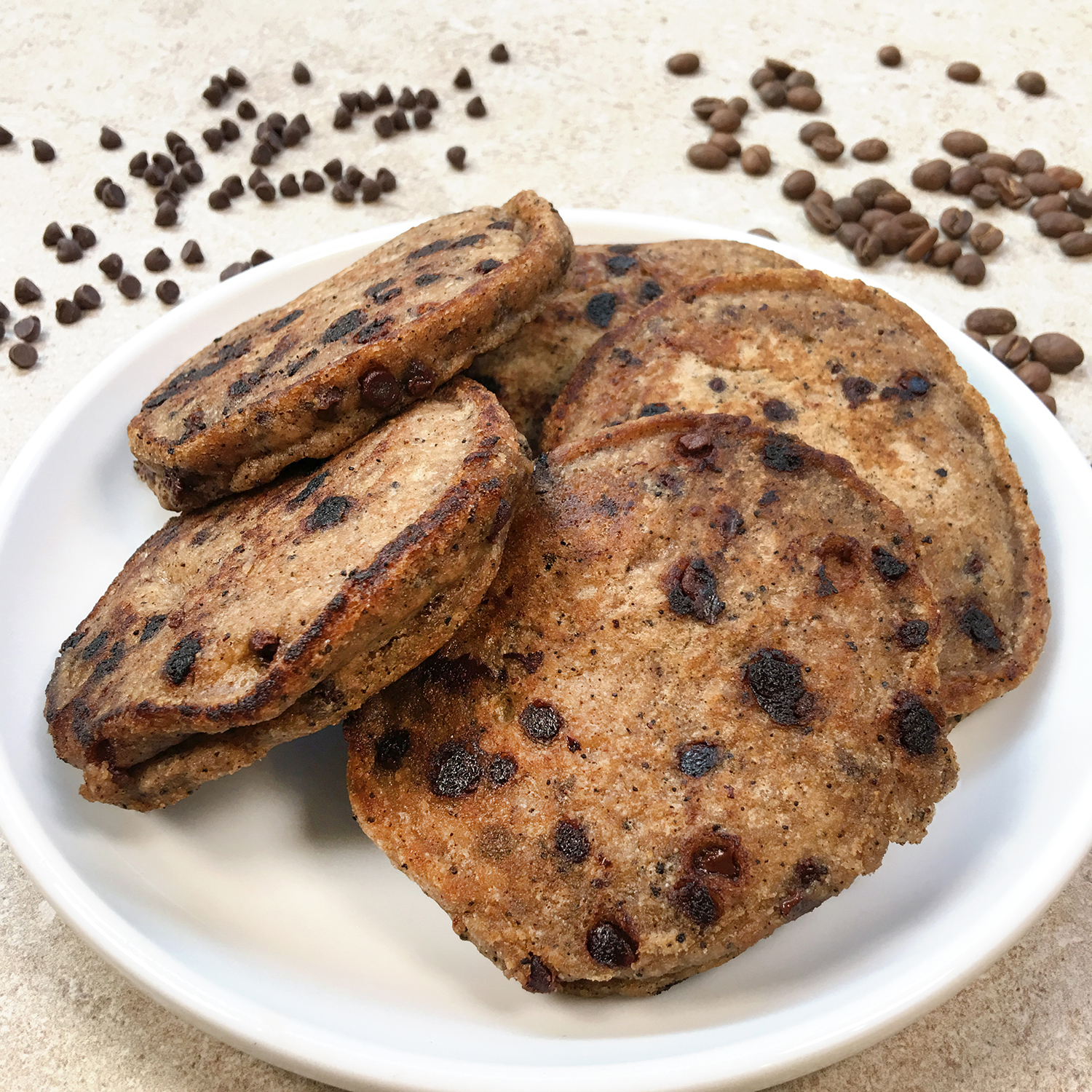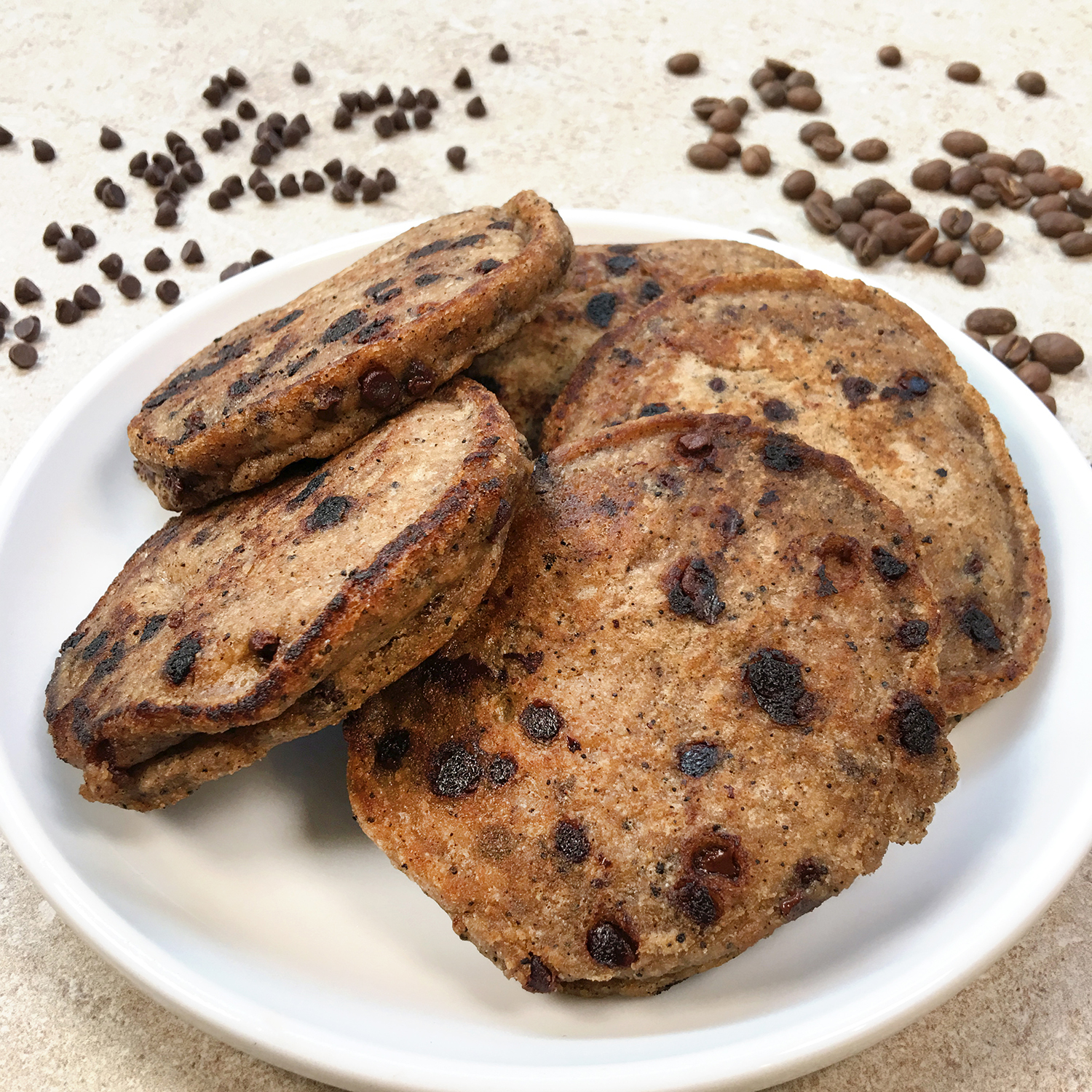 Gluten Free & Allergy Friendly Cookbooks by Free & Friendly Foods
Ingredients:
200g Sorghum Flour, superfine
160g Chocolate Chips of Choice
100g Millet Flour, superfine
100g Organic Maple Sugar
75g Potato Starch
4 tsp Baking Powder
30g Golden Flax (Namastae brand)
15g Ground Coffee (double for coffee lovers)
1/2 tsp Sea Salt
2 cups Milk of Choice
3 tsp Apple Cider Vinegar
A Note About Weights:
Ever wonder why some recipes call for weights rather than cups? There are a few reasons, one of which is country of origin. Another, the reason I did this, is accuracy. For those of you who may be new to free-from cooking and baking, it can be tough to duplicate recipes for a multitude of reasons. By giving precise weights, I've eliminated one of those reasons. On to the directions!
Directions:
Measure out 1 cup of the milk and add the apple cider vinegar to it. Next, measure and add all of your dry ingredients together in a stand mixer with the wire attachment. Yes, you can totally do this with a hand mixer too. Lightly mix the dry ingredients together, then add the one cup of milk and vinegar. Give the whole mix a light mix, then allow it to rest. The mix will still be dry, but this will get the vinegar and baking powder working together. After two minutes, add the rest of the milk and mix until your batter is smooth.
Heat a non-stick pan on medium heat to cook your pancakes. When your pan is good and hot, scoop batter in, and once bubbles have formed, flip them over and cook until done. The pancakes photoed were made with a large cookie dough scooper (3T) and makes 18 pancakes. Hope these start your day off with a real zing!
Our Corn Free Cookbook (also Gluten Free and Top 8 Allergy Free) Is packed with recipes and resources to help you thrive when living with a corn allergy, and/or multiple food allergies. Kathlena, The Allergy Chef, is a severe corn allergic, giving us the unique ability to write a book that's accurate. No corn derivatives, no xanthan gum, and all the details you need to enjoy life as a corn allergic.