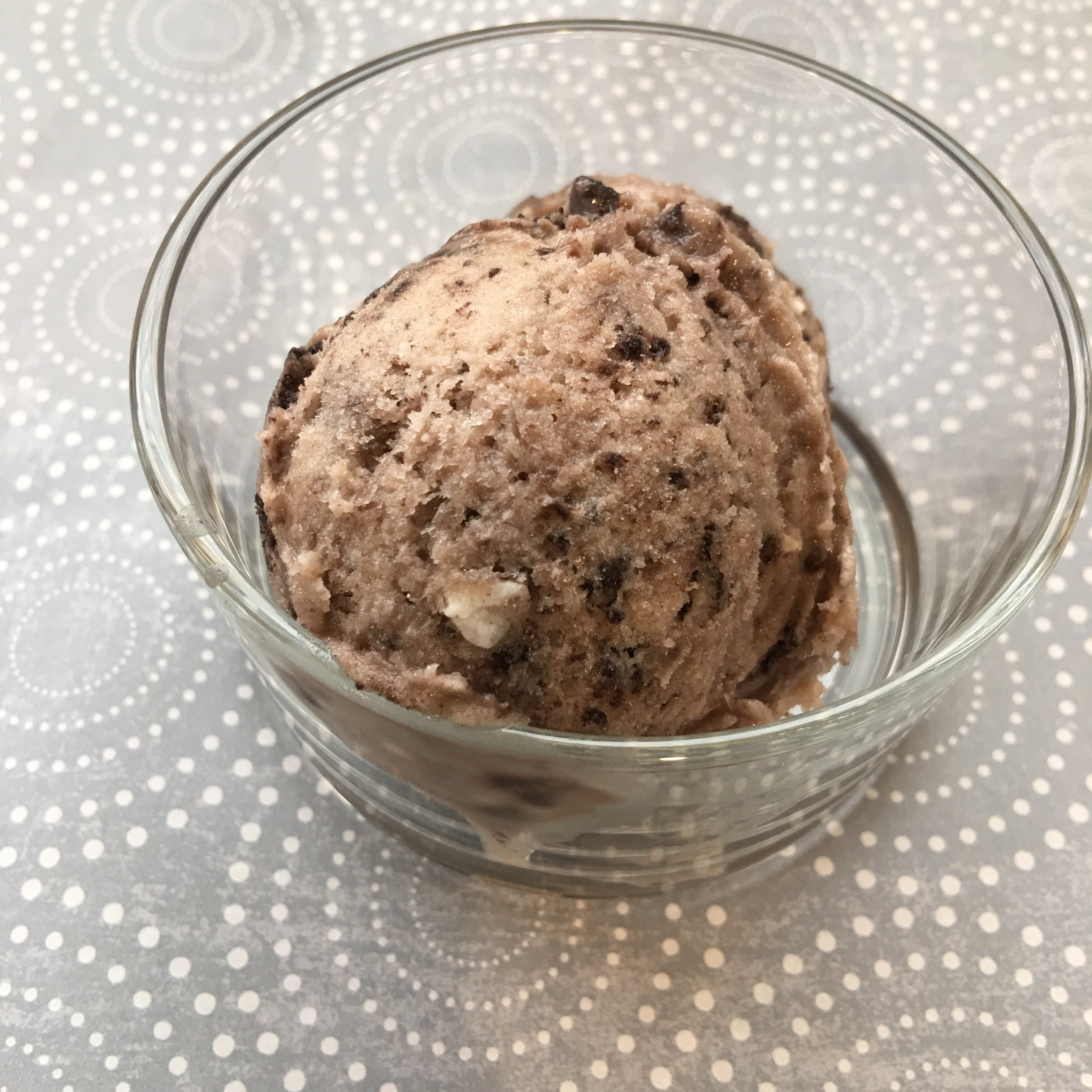 Sigh. Can you believe it? This is the last post of Ice Cream Week. Don't get me wrong, I'm sure I'll come up with new ideas, such as birthday cake ice cream (yup, I have been thinking about that one for a while) and Bubble Gum (still trying to find the gum), and a few others, something with heat, something that's sweet; you get the idea. So, with a slightly saddened heart, I share with you the final post. You know that song, na na na na, na na na na, hey hey hey, goodbye. Yes, that's what's playing on my mental radio.
Allergy Status: Wheat/Gluten Free, Dairy Free, Egg Free, Nut Free, Peanut Free, Yeast Free, Sesame Free, Vegan
*Both the milk of choice in this recipe and the creme cookies contain soy. At the time of this writing, there isn't a top 8 free creme cookie on the market.
This ice cream is essentially organic soy milk vanilla ice cream, with the added creme cookies, making it very simple. Here's a copy of the organic soy milk vanilla ice cream we posted earlier this week:
Ingredients:
2.5 cups Organic Soy Milk, Unsweetened
3/4 cup Organic Sugar
3 TBSP Kuzu Root Starch
1 TBSP Organic Vanilla Extract
1/4 tsp Sea Salt
1/8 tsp Guar Gum
Mix In Ingredients:
6 Creme Cookies (we use Kinnikinnick which are GF, DF, EF, NF; not soy free)
Directions:
Remove 6 TBSP of the milk and combine with the Kuzu. Allow the starch to dissolve, then mix all of the ingredients together in your blender or Vitamix. Pour into your ice cream machine.
On a cutting board, carefully cut your cookies. I don't suggest breaking them with a mallet because the pieces may become too small. I like to use our largest knife for this job. Our ice cream machine runs for a duration of 60 minutes. When there were 23 minutes left, I slowly added the cookie pieces. I found that slow was good because it gives the machine a chance to mix the cookies evenly throughout (rather than dumping them in all at once).