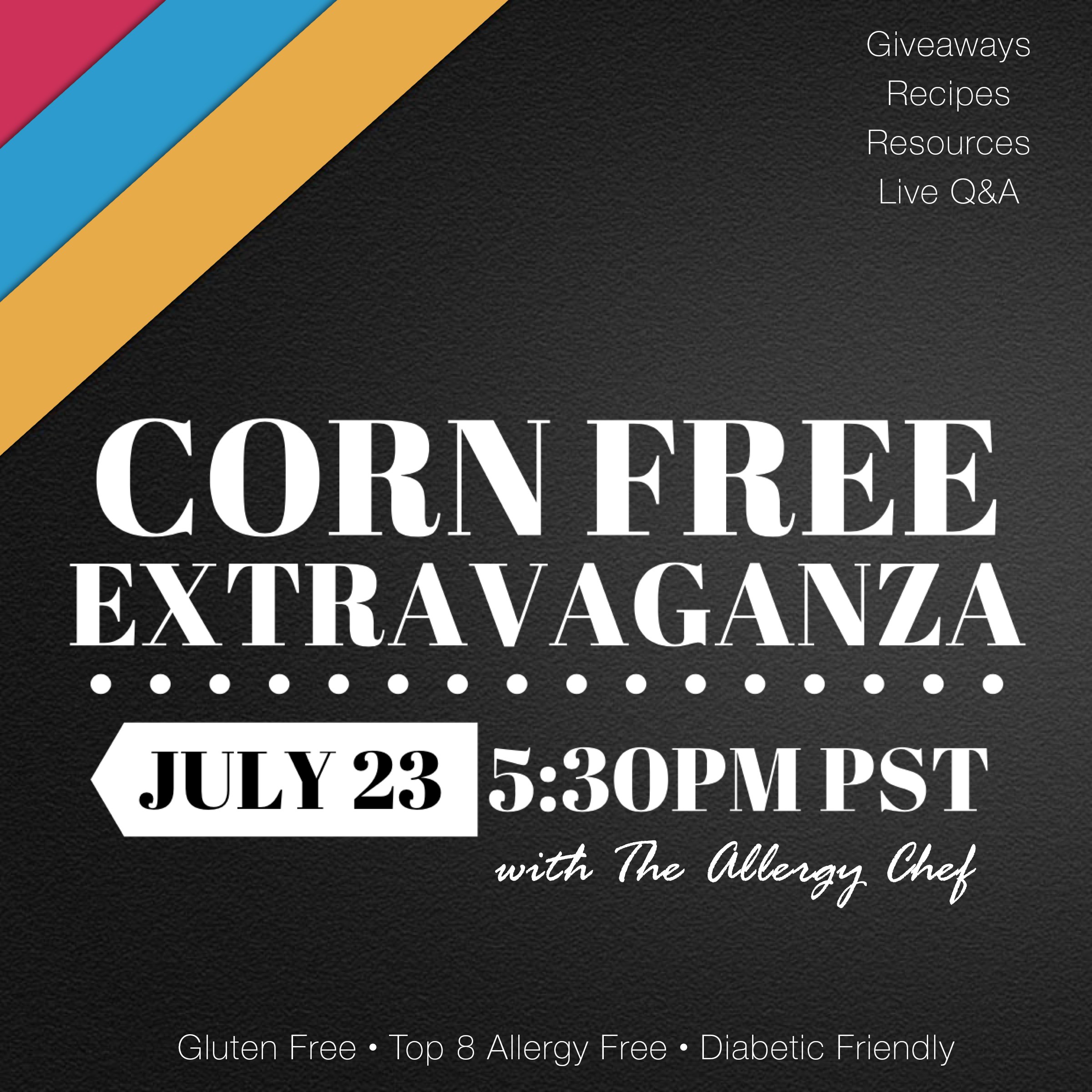 View the two part replay of the Corn Free Extravaganza, a very special episode of Monday Night Live.  Part 1 Replay  |  Part 2 Replay
During the Extravaganza, we shared lots of resources, tips, recipes, and more. 100% gluten free, corn free, and top 8 allergy free.
Original air date: July 23, 2018.