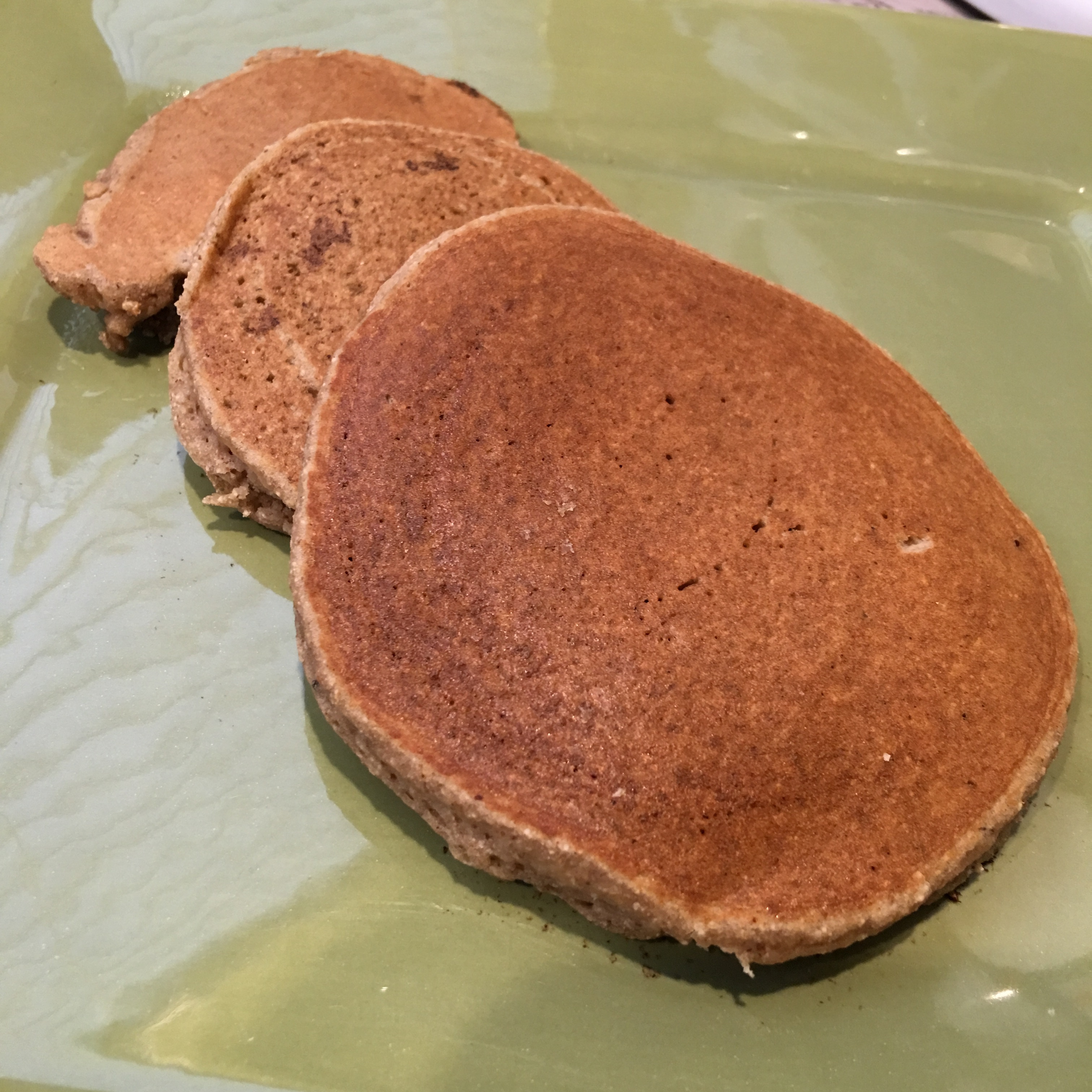 Corn & Nut Free Paleo Pancakes Recipe
Every so often, I try to make something that's corn free, and safe for me to eat. Remember, corn isn't my only allergy. I've been experimenting with tiger nut flour off and on for a while now, and officially, I can't have it. It was making me really sick. However, before I had to remove it as an option, I had the privilege of enjoying pancakes one last time.
Have you ever had tiger nut flour? If not, let me try to describe it to you, especially when compared to cassava flour. Cassava has a weird fruity after taste in my opinion, and it's "thin" in a potato/arrowroot starch sort of way. Tiger nut seems to have more body to it, and it looks almost like hazelnut flour. It isn't a tree nut or legume, rather, it's part of a tuber. There's a certain thickness that it brings to the table that I feel works really well with the cassava flour. In terms of price, I think the two are about the same price. The tiger nut that we purchase from Organic Gemini may be a little more, but it is organic, which I think is nice. On to the real reason you came, for the pancakes.
Allergy Status: Wheat/Gluten Free, Dairy Free, Egg Free, Soy Free, Nut Free, Peanut Free, Yeast Free, Corn Free, Cane/Refined Sugar Free, Sesame Free, Legume Free, Nightshade Free, Low Histamine, Diabetic Friendly, Paleo, GAPs, AIP, Vegan, GAPs Compatible
For GAPs: Use a combination of almond and coconut flour, for a total of 1.5 cup flour.
Ingredients:
1 cup Organic Tiger Nut Flour (we use Organic Gemini)
1/2 cup Cassava Flour (we use Otto's)
8 ounces Water
4 tsp Organic Maple Butter
1/4 tsp Sea Salt
1/4 tsp Baking Soda
Organic Ground Cinnamon to taste
Directions:
Combine all of your ingredients together. Both by hand and in a stand mixer will do just fine. Cook your batter as pancakes like you normally would. For the kids, I made these in a medium non-stick pan on medium heat.
First time making pancakes? Welcome to the breakfast club. When cooking pancakes, make sure you give your pan enough time to heat. Use a measuring cup to add your batter (1/3 is our go-to). Add you batter and wait for bubbles to form before flipping the pancakes over. Depending on the pancake, you may cook them for up to two minutes per side. I personally like pancakes a little runny in the middle, so I don't cook them all the way through. Have fun!