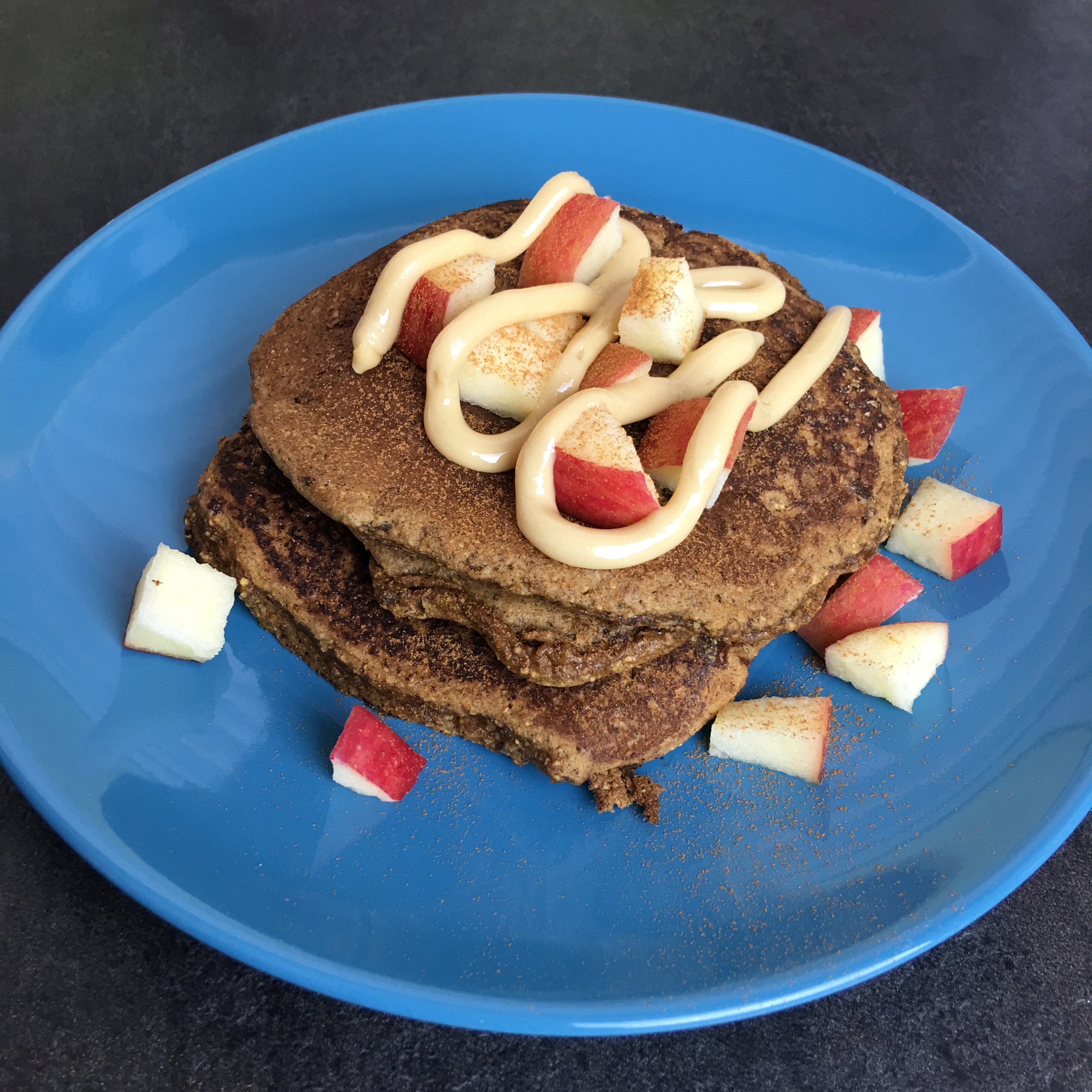 Corn Free Spiced Apple Pancakes
It has been quite a busy season around here, but we must keep moving forward 🙂 We've been working on several collaborations right now, and this is one of them. We've teamed up with Hannah from Positively Pure Food. She has an AMAzing Instagram Profile, here's the link. Like me, Hannah creates awesome allergy friendly recipes, so be sure to follow her for yummy ideas.
Together, we decided to come up with holiday CORN FREE pancakes. That's right folks. Hold on to your seats. While most of you don't have a corn allergy, those of you that do understand how difficult it can be to source safe ingredients and then get said ingredients to work together to form something just right. Both Hannah and I put in a lot of time and energy to deliver what we feel are delicious, enjoyable, and safe recipes. For all of my corn free friends out there, enjoy yourself. Indulge yourself.
Allergy Status: Gluten Free, Wheat Free, Dairy Free, Egg Free, Soy Free, Nut Free, Peanut Free, Corn Free, Yeast Free, Refined/Cane Sugar Free, Paleo Friendly, Vegan, Diabetic Friendly
Ingredients:
1 cup Organic Tigernut Flour
1/4 cup Arrowroot Flour/Starch
6 TBSP Organic Maple Sugar
2 TBSP Organic Flax + 4 TBSP Water
1 TBSP Baking Powder (Hain brand)
1 tsp Organic Ground Cinnamon
1 tsp Organic Raw Ground Vanilla
1/2 tsp Sea Salt
1/2 tsp Baking Soda
1/4 tsp Xanthan (Authentic Foods brand)
6 ounces Water
1 small Organic Apple
Organic Cinnamon for dusting
It's simple. Combine the ingredients together, then cook pancakes as you normally would. In this case, I first started with a dark non-stick pan, and ended up burning every pancake. May they rest in peace. As I was cleaning up the mess, it dawned on me, a white non-stick. You see, last night I had to make some food for someone, and the chicken should have burned. But it didn't! It was a ceramic white non-stick, and it handled the heat very differently. Wen I made pancakes in the white pan, it made ALL the difference in the world. You see, with these particular ingredients, often times the outsides burn before the middle can cook. Then pan gave the pancake the time it needed to come together much better.
For the topping, I opted to leave the apple raw, and cut small cubes, then dust with cinnamon and put a little maple butter on top. In this case, the crunch from the apple contrasted perfectly with the pancake. Enjoy!!