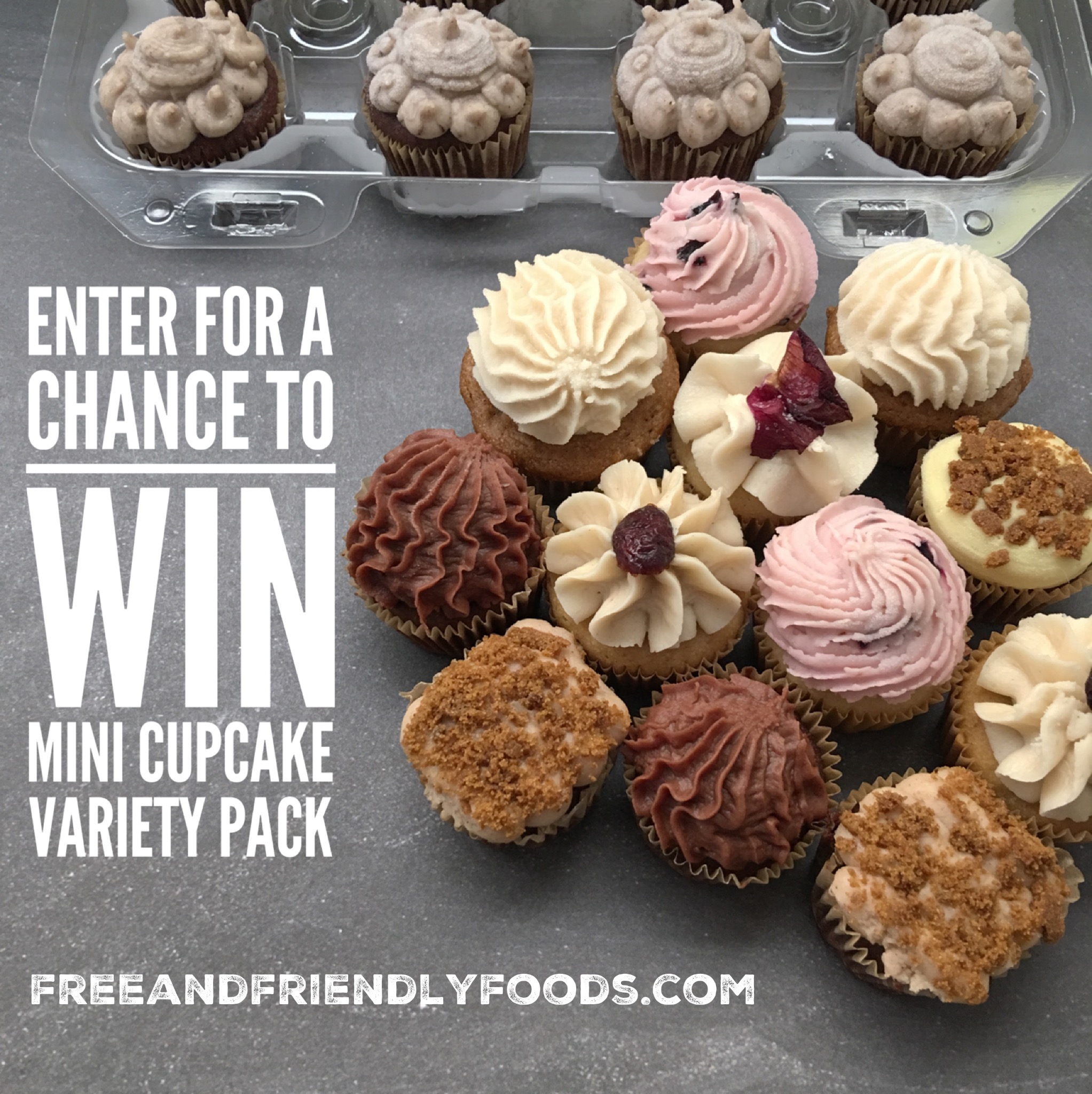 Cupcake Giveaway! (Now Closed)
The fine folks over at Free and Friendly Foods are giving away 3 packs of Mini Cupcakes. Here are the details found on the website. Good luck to everyone!
Mini Cupcake 12 Pack Giveaway!
Enter for your chance to win one of three (3) mini cupcake 12 packs. Here are the details:
Winners will need to schedule a pickup time to receive their mini cupcakes. Items can not be shipped.
There will be one drawing per social media platform (Facebook, Twitter, Instagram).
Names/profile name will be entered into the drawing only once per platform.
Winner will have choice of a mini cupcake 12 variety pack of their choosing.
To enter on Facebook – Share & Like the post.
To enter on Twitter – Retweet & Like the post.
To enter on Instagram – Like & Leave a Comment.
Drawing will take place on Friday, August 5 at 10 am, and winners will be notified via private message. We will ask permission before announcing anyone's name publicly.
F.A.Q.
Can I enter on each platform?
Yes. You can enter once per platform. You can always share as much as you'd like, but your name will only be entered once.
Will you deliver the cupcakes?
No, you will need to schedule a pick up time.
I live out of the area. Can I still enter?
Yes. If you win, you can gift it to a friend that lives in the area, or we can donate the mini cupcakes to a local shelter in your name.
Does the prize have any cash value?
No, it doesn't. There aren't any exchanges available.
Can I skip the mini cupcakes and get large ones instead?
No, the only items available for this contest are mini cupcakes (Unless you win and have a nut allergy like me. I will accommodate for you.)
What about a book. Can I have a book instead?
Sorry, but no. The only items available for this contest are mini cupcakes.