WAIT!! Don't run off. I know it sounds strange at first, but stick around… you may like what you see.
I've been making a point of trying to find new products lately, just for the sake of trying to cook something tasty for the blog. Always remember, when I'm at the store, I'm totally thinking of you, wonderful readers. So, I found myself near fats and oils in a fancy store, and saw the new Epic fats. I also found Tigernut Oil. I didn't even know that was a thing. Back to the Epic products. I had heard that duck fat was now available at a larger scale. Previously, I had only seen it on GoodEggs, and it was quite expensive. It does make me wonder a bit about the quality of the Epic brand, since they're available quite commercially now. Even with that aside, I was still happy to have found the product because we have to start somewhere. If you've never experienced duck fat, I will say, it has a very unique smell. The kids and I were not expecting it at all.
In the end, the kids and The Papa ate it, and shared that this one was good, but different. If you know you like uniquely flavored items such as duck fat, I think you'll really enjoy this meal.
Allergy Status: Gluten Free, Wheat Free, Dairy Free, Egg Free, Soy Free, Nut Free, Peanut Free, Yeast Free, Cane/Refined Sugar Free, Corn Free, Paleo Compatible, GAPs Compatible, AIP Compatible
For Paleo, GAPs, & AIP: Use Cauliflower Rice instead of Basmati Rice.
Ingredients:
3 TBSP Duck Fat
3 – 4 cups cooked Organic Brown Basmati Rice
1 – 2 bags Organic Frozen Peas (16 ounces each, from the freezer section)
2 tsp Sea Salt
2 tsp Organic Garlic, minced or finely chopped
3/4 tsp Organic Ground Turmeric
2 tsp Organic Dried Parley
4 TBSP Organic Caramelized Onions
The nice thing about this meal is that your rice cooker is going to do all of the heavy lifting. That's also why we're going to use a lower cooking temperature.
Start by cooking your rice and peas. I opted to use the steamer insert on our rice cooker and cooked the peas that way However, I will say, when you do that, they seem a little over cooked, yet no one seemed to mind. Preheat a very large pan on medium heat (275) and add the duck fat. Once melted, add in your rice and peas. Mix the rice and peas together, then add all of your seasonings, and mix again. Allow the mixture to cook together for at least 5 minutes, however, you can go longer if you'd like. This step is to make sure the flavors are well distributed.
That's it. You're done! I know, right? If you're not a huge duck fat fan, I would TOTALLY suggest bacon fat. Oh man, that sounds so good right now. Happy cooking!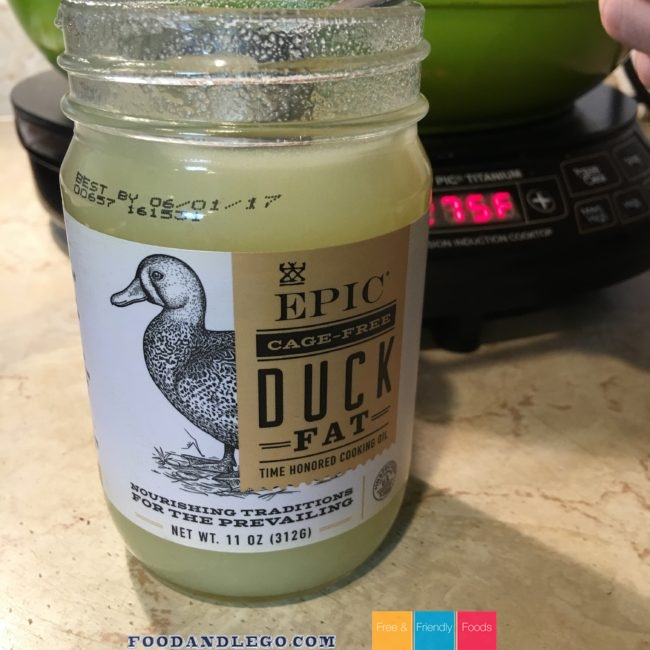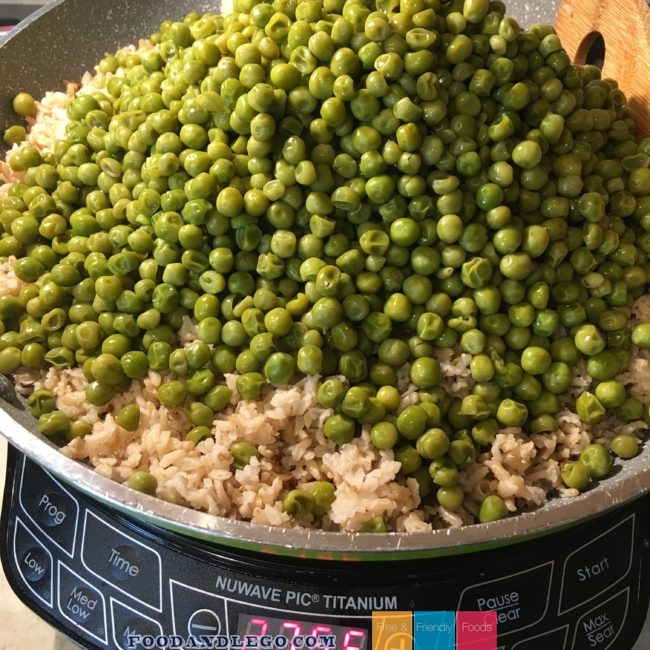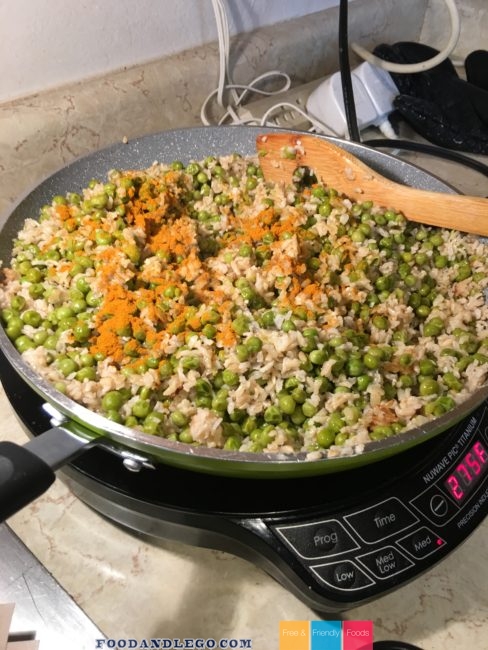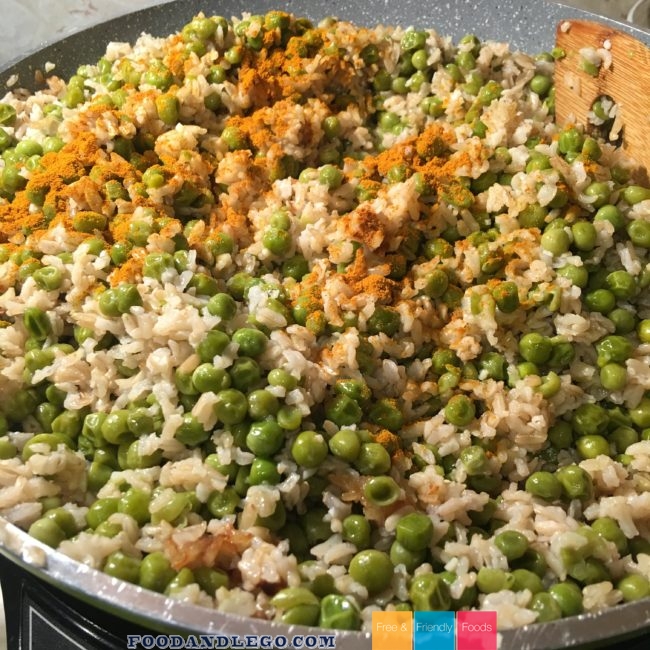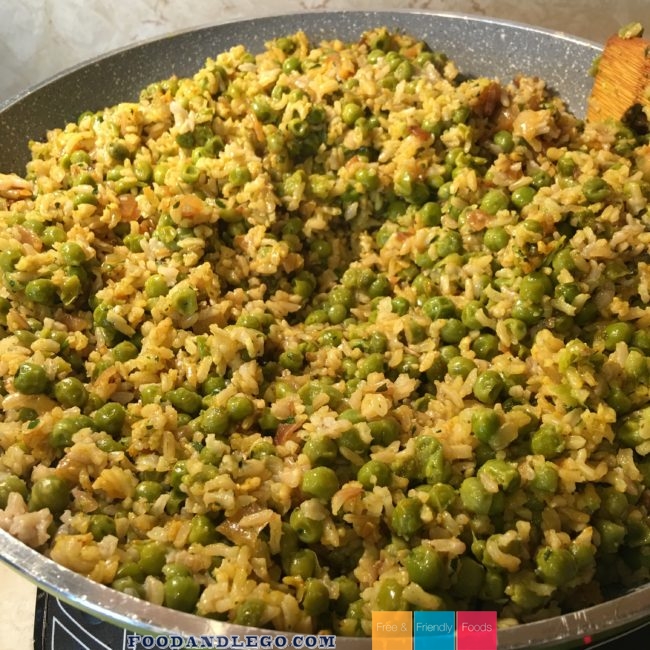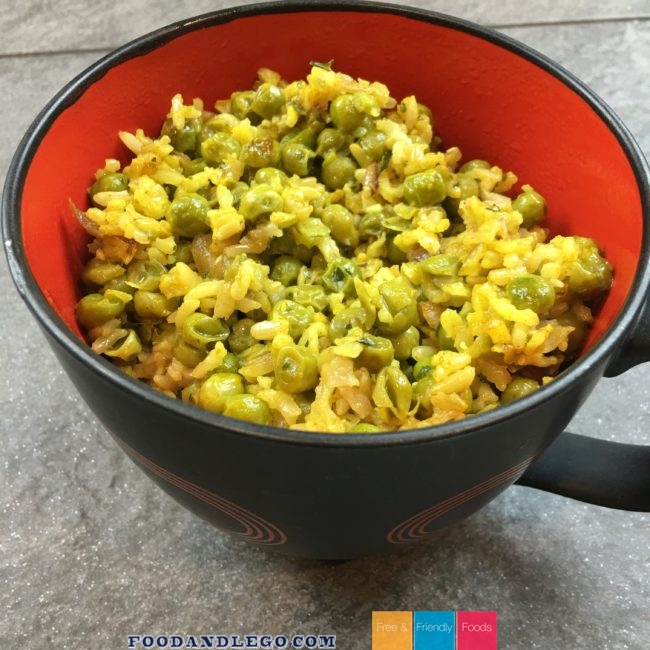 Our Corn Free Cookbook (also Gluten Free and Top 8 Allergy Free) Is packed with recipes and resources to help you thrive when living with a corn allergy, and/or multiple food allergies. Kathlena, The Allergy Chef, is a severe corn allergic, giving us the unique ability to write a book that's accurate. No corn derivatives, no xanthan gum, and all the details you need to enjoy life as a corn allergic.