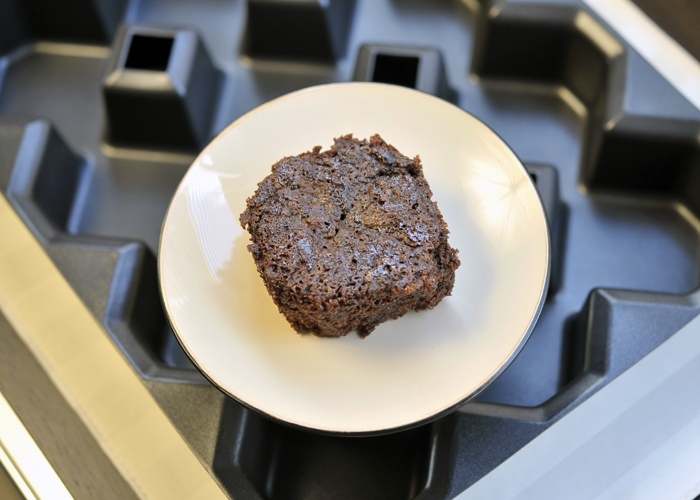 Free Brownies
The kids love my free brownies. We call them that so we don't have to say "dairy free, gluten free, egg free, corn free brownies" which can be a lot at times.
The two dairy free gluten free boys convinced me to buy this pan at Bed Bath and Beyond when we went to pick up a few items. They even cashed in their reward points (for good behavior etc.) to get it. Since it was on clearance for $10 instead of $30, I couldn't say no. Here's what you'll need:
2 cups flour (use an all purpose flour based on your dietary needs)
2 cups organic white sugar
3/4 cup organic cocoa powder
1/2 teaspoon Baking soda (remember, baking powder usually has corn in it)
1 teaspoon sea salt
1 cup Water
1 cup Organic extra virgin olive oil
2 teaspoons Organic vanilla sugar
This is really easy to make. Simply mix the dry ingredients, and add in the wet ones. Bake these in the oven at 350 degrees for 25 – 30 minutes. Personally, I still spray the pan with non-stick spray, even though the pan is "non-stick" (yeah right). The funny thing is, even though we sprayed plenty of non-stick spray, these were very hard to get out of the pan. We used skewers and lots of banging. We breathed quite the sigh of release when they came out.
These are really good, and I even froze a bunch of them for later. I found that with the frozen ones, they don't even have to be reheated to be enjoyed. It's like eating yummy frozen fudge or something.