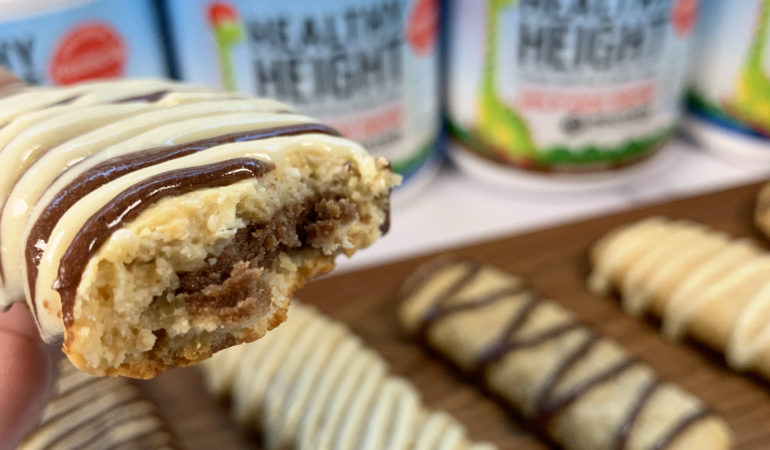 We've partnered with Healthy Height, and WOW! If your child can have dairy, this is an amazing product. Everyone in our home who can have dairy tried it and loved it. I personally was in LOVE with the aroma from the Vanilla Healthy Height Powder. I kid you not, it's the smell of yellow cake from your childhood. It's just SO good!!
Today's recipe is a Stuffed Oatmeal Snack Bar that you can make in advance. It also doubles as a tasty breakfast oatmeal cookie.
Allergy Status:
Wheat/Gluten Free, Egg Free, Soy Free, Nut Free, Peanut Free, Yeast Free, Sesame Free, Legume Free, Nightshade Free, Allium Free, Diabetic Friendly
As many of you know, we have a Low/No Sugar kid. When purchasing or making snack bars for him I look at several things. First, is it organic? He doesn't do as well with non-organic items. Then I look at how much sugar is in the item. Next, I look at the calorie to protein to sugar ratio in the item. In the case of these snack bars, I'd be happy with the ratio. These bars have a good calorie count (meaning he won't be asking for more food too soon after eating), and the protein and sugar are just about equal. Finally, I know that this bar doesn't contain simple sugars, or a long list of ingredients, which give me an extra layer of peace of mind.
So, without any more delay, head over to Healthy Height's Website for the full recipe, more pictures, and the nutritional information 🙂