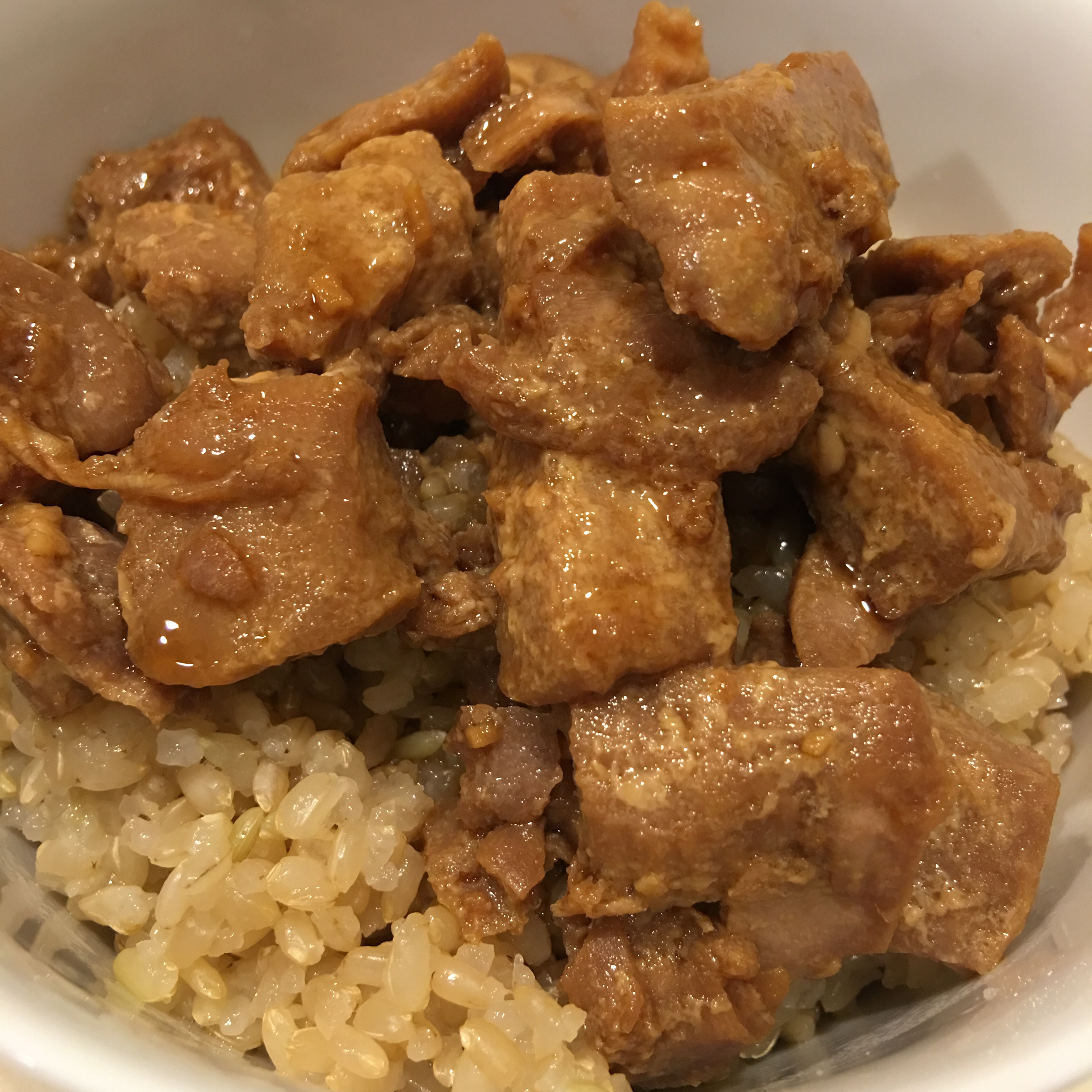 The kids have decided this is one of their new favorite dinners. Feels like they've been saying that a lot lately. Anywho, here's what I LOVE about this one: It's SOOOOOO easy, and comes together really fast. If you're a Costco-aholic like I am, you could purchase several packs of ahi in advance, cut them all at the same time, and freeze them. Then the dish is even easier to prepare when you need a quick meal to make for everyone. In fact, please excuse me while I add more ahi to the shopping list.
This recipe pairs well with most veggies, and this time we served it alongside broccoli. We also shared this dinner with Grandma, and she loved it too. Sometimes there's a misconception that those without allergies won't enjoy food that's gluten free, or refined sugar free, or [insert free here]. Truth is, when you use the right techniques and flavor profiles, people will quickly forget what the meal is free from, and love what you share with them. OK, well maybe the exception to this is nasty hard GF bread. Some of you know exactly what I'm talking about… 🙂
Allergy Status: Wheat/Gluten Free, Dairy Free, Egg Free, Nut Free, Peanut Free, Yeast Free, Cane/Refined Sugar Free, Sesame Free, Nightshade Free, Diabetic Friendly, Paleo Compatible, GAPs Compatible, AIP Compatible, SCD Compatible, Corn Free Compatible
For Corn Free: Source safe ingredients. Products such as Coconut Aminos may need to be used in place of soy sauce.
For Paleo, GAPs, AIP, and SCD: Use a safe soy sauce, such as this GAPs Legal soy-free sauce. Also check Wild Mountain Paleo for current options too.
Ingredients:
13 ounces Wild Ahi, cut into bit size pieces
1/2 cup San-J Organic Gluten Free Soy Sauce
3 TBSP Raw Honey (a variety that's a bit runny)
1 tsp Organic Garlic, finely chopped
Directions:
After cutting your ahi, transfer it to a glass baking dish. Add the other ingredients, and mix well with a fork. Cover your dish with foil and bake at 375 for 15 minutes. When you remove the ahi from the oven, you'll need to mix it again with a fork before serving to break apart the pieces. Serve over rice, cauliflower rice, or alongside vegetables.
Ready for pictures? Awesome. So am I.