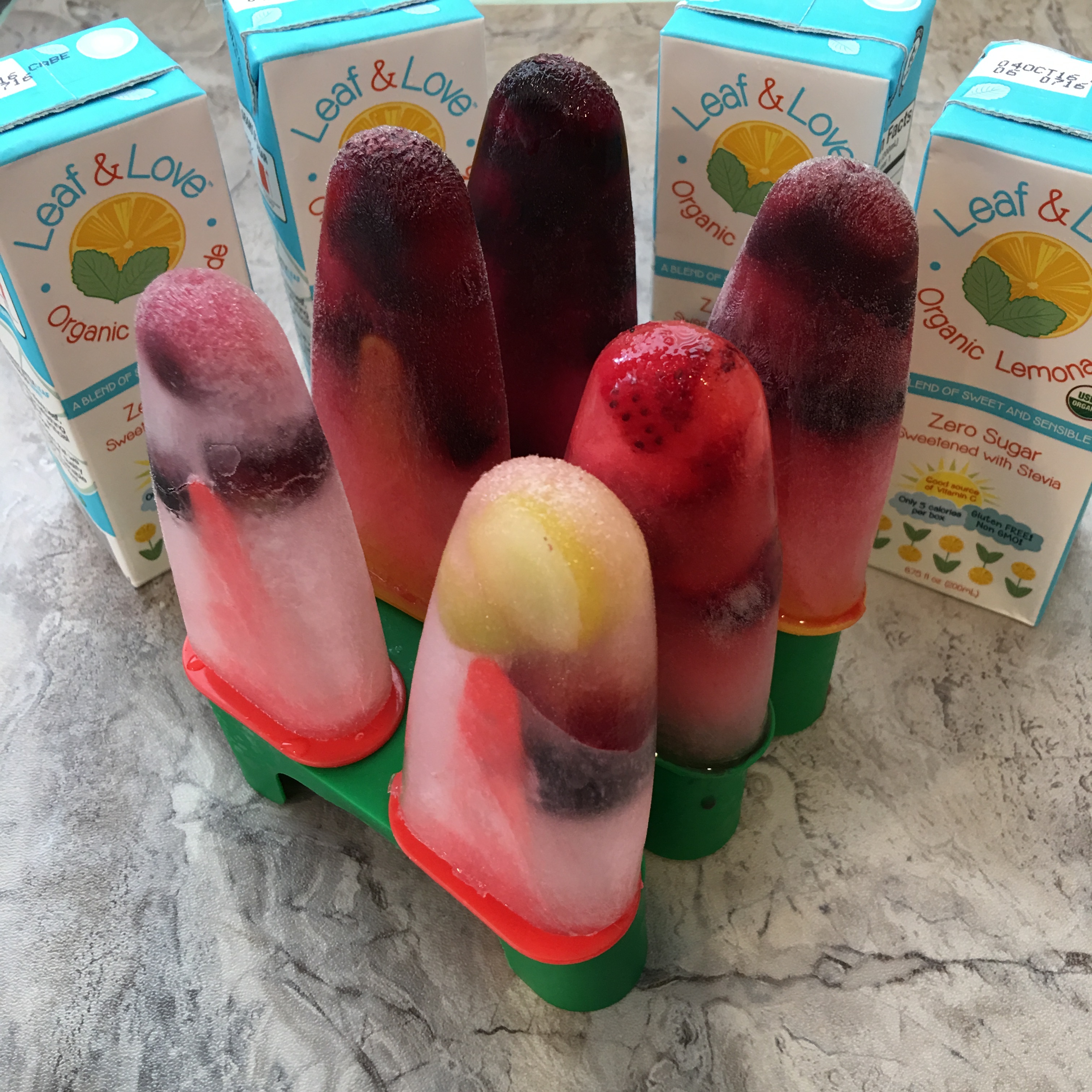 I know they say the fall season has started, but I needed to sneak in one more thought of summer time. If you were on the internet during the summer, you would have been inundated with beautiful editorial-style photos of popsicles. All sorts of them!! My favorites were ones that were clear with fruit chunks on the inside. Turns out, coconut water. The Papa's allergic, so nope. I thought about using water, but thought, who does that?! I mean, that's a bit out there, even for us. Plus, it may melt faster than I would like. I seriously lost a little sleep over this one. I had to find a way to show the internet that you can have pretty, coconut free, Ikea made, popsicles. LEMONADE!!! I was resting one day when the thought hit me like a ton of bricks. I was so happy.
Allergy Status: Wheat/Gluten Free, Dairy Free, Egg Free, Soy Free, Nut Free, Peanut Free, Yeast Free, Cane/Refined Sugar Free, Sesame Free, Legume Free, Nightshade Free, Diabetic Friendly, Paleo, Vegan, GAPs Compatible, AIP Compatible, SCD Compatible, Corn Free Compatible
For GAPs, AIP, SCD, and Corn Free: Make your own safe lemonade and skip the boxed drink.
As you may, Kid Three can't have too much cane sugar, so this is the only boxed drink I buy anymore, and it's a real treat at $5 for an 8 pack. I know… why I don't make it myself is beyond me… Back to the lemonade. Those of you in the know also know he can't have colors etc., and guess what? There aren't any in this particular brand of lemonade. You see where I'm going right? You're excited too right? PRETTY POPSICLES!!!! No really, it kinda went down just like that, me screaming with all caps at the kids about how we could finally show the internet what we're made of.
Making these is simple. All you need is a juice box of lemonade, and fruits of your choosing. I opted for strawberry, cherry, grape, and blueberry. I will say, I regret some of my choices, as they're not as visible as I had hoped. But you know what: who cares! These are still victory dance worthy. Please, dance with me as we look at pictures.