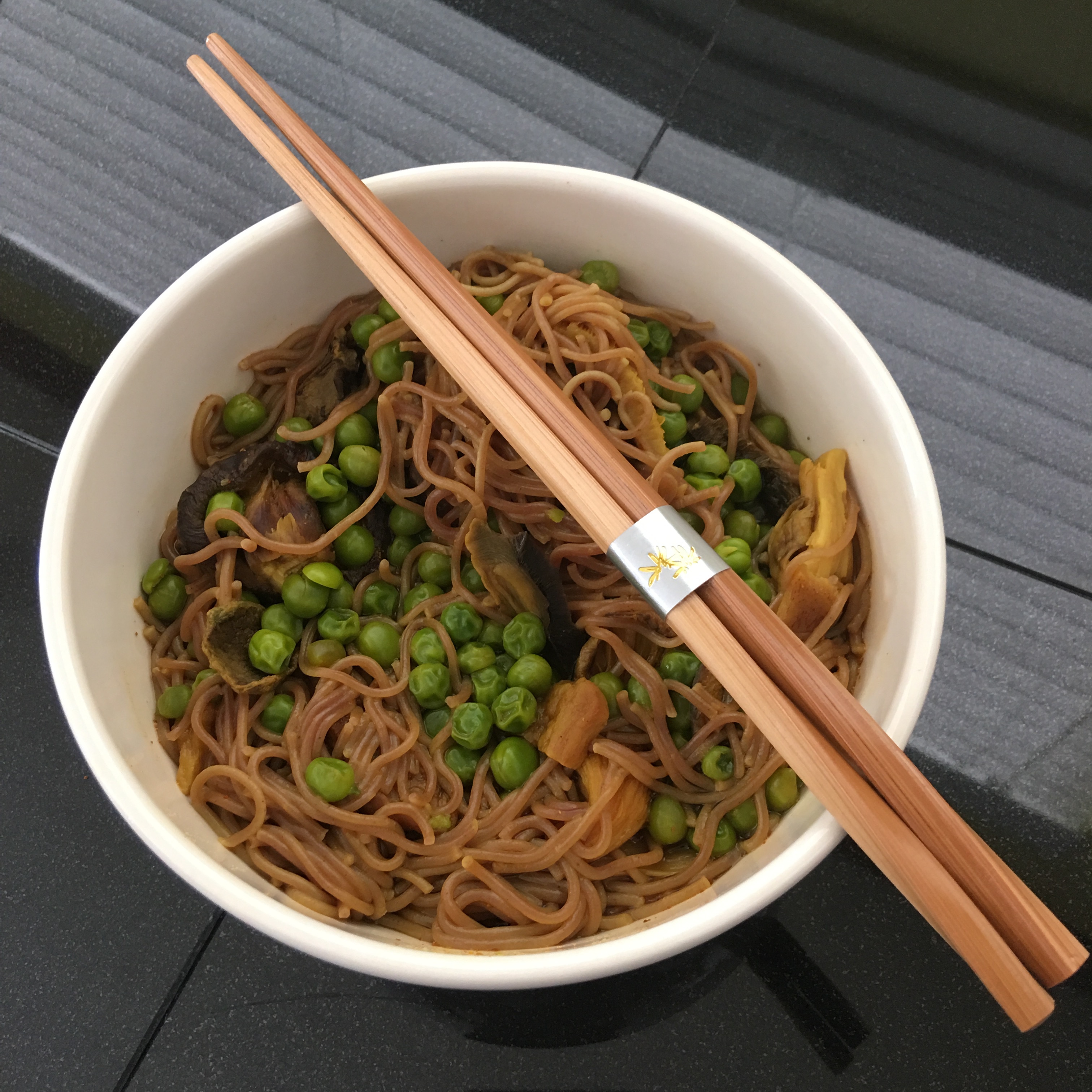 It's only fair that lunch time is given its very own ramen recipe. We've done Breakfast Ramen, and Dinner Ramen, so it's time. If you have more than one child, or a starving teenager, you know the importance of having things on hand to make quick meals that are satisfying. Lately, I've really been getting into that being ramen! On a personal note, what gets me sometimes is that I'll go and create big batches of food and leave it in the fridge for the kids to eat during the week. What do I hear? I'm hungry… there's nothing to eat… Oh, I don't like eating xyz cold… Really guys??? What was the point of all of that work? In the defense of Kid Two, I can say, he never says this. In fact, he likes his food cold… Anywho, back to the recipe. I feel this is a great time of year (assuming you're reading this when I first posted it) to pull out the ramen recipes. It's so cozy and warm… just right for the cold afternoons.
Allergy Status: Gluten Free, Wheat Free, Dairy Free, Egg Free, Soy Free, Nut Free, Peanut Free, Yeast Free, Cane/Refined Sugar Free, Garlic Free, Low Histamine, Vegan
Ingredients:
3 tsp Sea Salt
1 ounce Dried Mushroom Medley, cut/crushed into small pieces if needed
16 ounces Petite Organic Green Peas
3 Lotus Organic Purple Ramen Cakes
Pinch Organic Dried Scallions
1 tsp Organic Ground Turmeric
1 tsp Organic Smoked Paprika
1 TBSP Organic Ginger Syrup OR 1 tsp Organic Ground Ginger + 2 tsp Organic Maple Syrup
Add water to a pot, and turn the heat on high to bring it to a boil. The amount of water used will vary depending on how much broth you'd like in the final dish. As the water heats up, add the dried mushrooms. This will help them soften. When the water first comes to a boil, add your frozen peas, and allow the water to come to a boil again. Allow the peas to boil for 4 minutes, then add in the seasonings and ramen cakes. Cook the ramen according to the package. In our case, it was 4 minutes. Stir everything together as the ramen cooks. When the noodles are done, the dish is ready! Serve and enjoy.